Titled The Available City and curated by David Brown, the event runs from 17 September to 18 December across the city and online
Block Party, a play structure in North Lawndale, by Studio Barnes with Shawhin Roudbari and MAS Context
Words by Francesca Perry
The fourth edition of the Chicago Architecture Biennial (CAB) has opened to the public. Curated by the Biennial's 2021 artistic director – designer, researcher, and educator David Brown – the free event takes as its theme 'The Available City', and will present projects and programmes from 17 September to 18 December which reflect upon who gets to participate in the design of the city, illuminating the potential for new possibilities or policies, and highlighting improvisational organisers of the city.
Over 80 contributors from more than 18 countries are participating through site-specific architectural projects, exhibitions, and programmes across eight neighbourhoods in Chicago, and in the digital sphere. Contributors include Manuel Herz, Sekou Cooke, Matri-Archi(tecture), atelier masomi, Counterspace and Atelier Bow-Wow. Much of the work involves collaboration with local communities, aiming to translate an architecture biennial from something rarified and academic into a meaningful catalyst on the ground.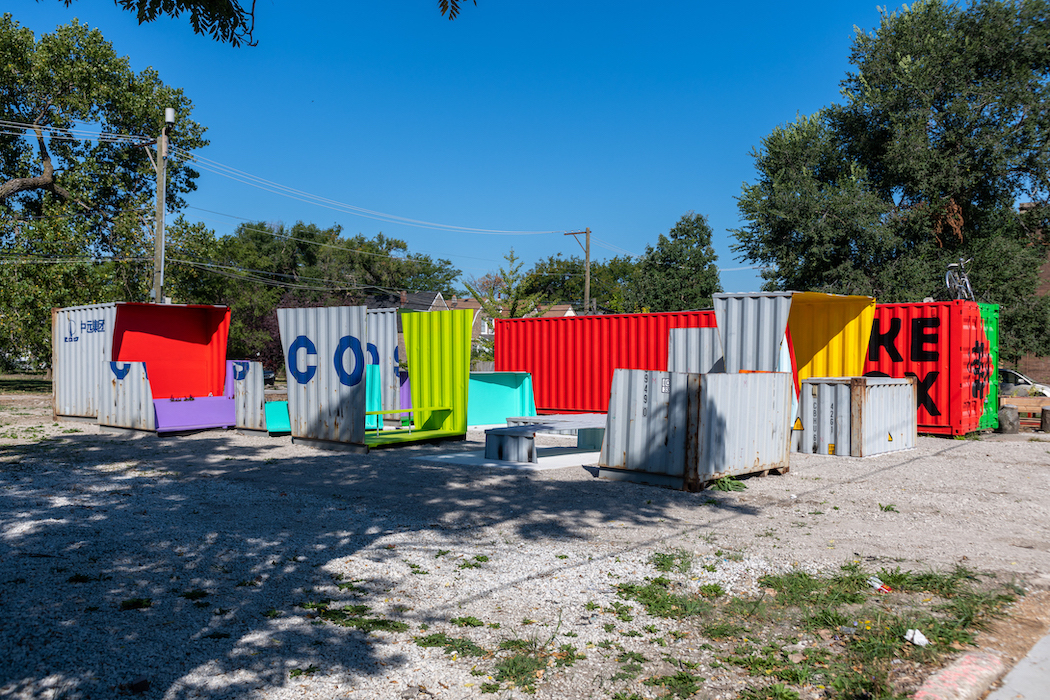 Grids + Griots by sekou cooke STUDIO for YMEN
The Available City has emerged from a long-term project developed by David Brown, in which he has documented, explored, and reimagined vacant lots in American cities. 'Exploring the potential of The Available City has been a central focus for me for over a decade,' says Brown, 'and it is a fantastic opportunity to explore its ideas with global and local architects, designers, thinkers, and community leaders within the Biennial's platform… I am excited to see what ideas, collaborations, and partnerships emerge from this forum.'
Site-specific installations will be programmed across dedicated 'Activation Weekends' in particular neighbourhoods, including conversations, performances, and workshops. At the former Overton Elementary School in Bronzeville, The Open Workshop is creating an outdoor meeting space for the community defined by a series of movable curtains. In the Woodlawn neighbourhood, Matri-Archi(tecture) is designing a circular outdoor meeting space with canopies and seating to provide shade and shelter for congregation.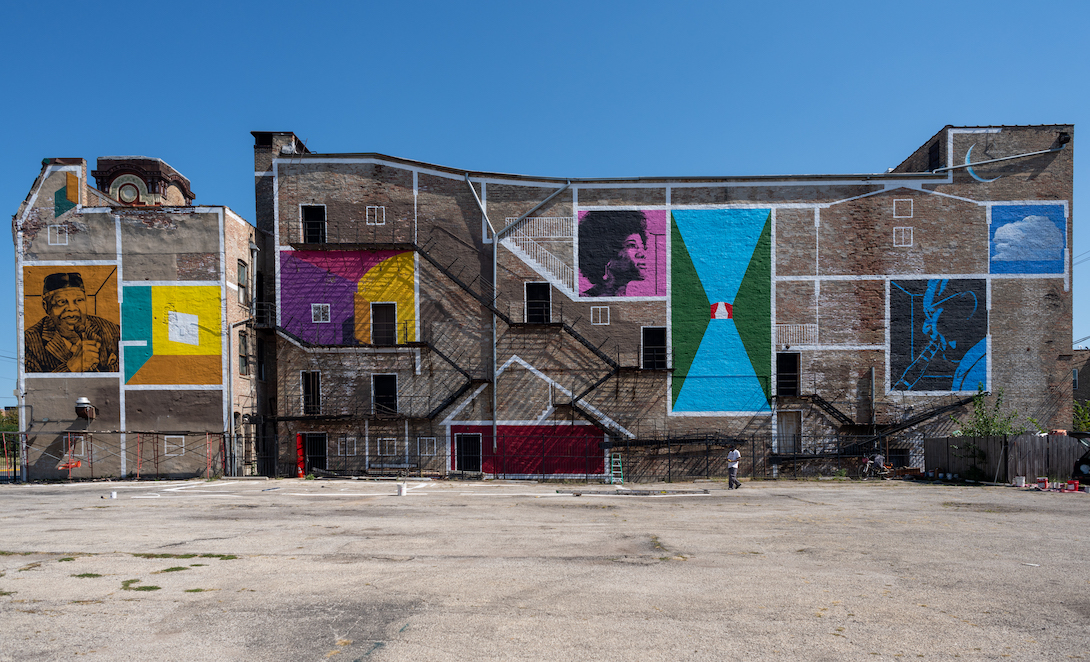 Traces of Past Futures by Manuel Herz at the Central Park Theater
In North Lawndale, Manuel Herz has developed a work for the Central Park Theater, in which floor plans, sections, and domestic spaces of the buildings that once stood next to the theatre are recreated, paired with a presentation of visualised and recorded oral histories.
Also in North Lawndale, sekou cooke STUDIO has designed a pavilion complex for YMEN (Young Men's Educational Network), while Studio Barnes with Shawhin Roudbari and MAS Context have produced interactive structures inspired by the social role of the block party.
To explore the full programme, head to the Chicago Architecture Biennial website
All photography by Nathan Keay
---