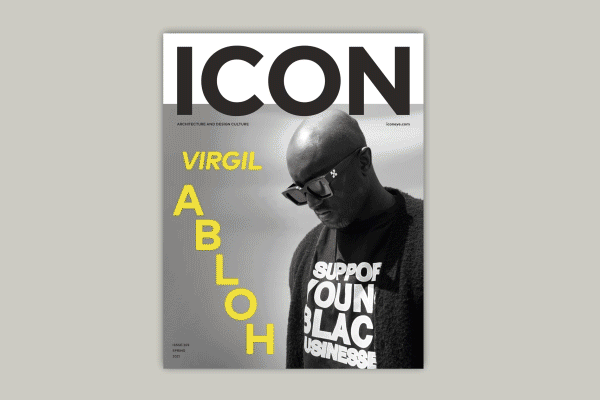 Log in or register for free below to read the digital issue now
The cover star of our Spring issue is Virgil Abloh, and we bring you an exclusive interview with the design polymath, discussing everything from architecture school to his design mission.
We talk to nine UK-based designers – including Bethan Gray, Chrissa Amuah and Adam Nathaniel Furman – for a special feature on British design post-Brexit. Elissaveta M Brandon reports on the rise of 'digital twin' cities, VR replicas of our urban environments that aim to make local change more participatory. Marwa El Mubark reflects on the 'decentring' of architecture, as a new wave of London projects shifts focus away from the architect as author, and from architecture as just buildings.
Riya Patel meets the innovative designers working to make textile dyeing more sustainable, while Tim Abrahams talks to the inspiring architect Anupama Kundoo about the evolution of her work in the utopian Indian community of Auroville.
There's so much more – from an interview with nonagenarian American graphic designer and queen of supergraphics, Barbara Stauffacher Solomon, to a look at Ljubljana's first mosque, designed by Bevk Perović. Plus: ZAV Architects, Yasmin Bawa, Sound Advice, The Filofax at 100, Atelier HOKO and much more.
To buy a print copy of the issue, please click here, otherwise sign in or register below to view the digital magazine.
Register for free or login below to read the issue
Register
Thanks for visiting our site!
By submitting your email address you consent that you wish to receive e-mail marketing with the latest news and exclusive offers from icon Magazine and other associated Media 10 products.
Login
---