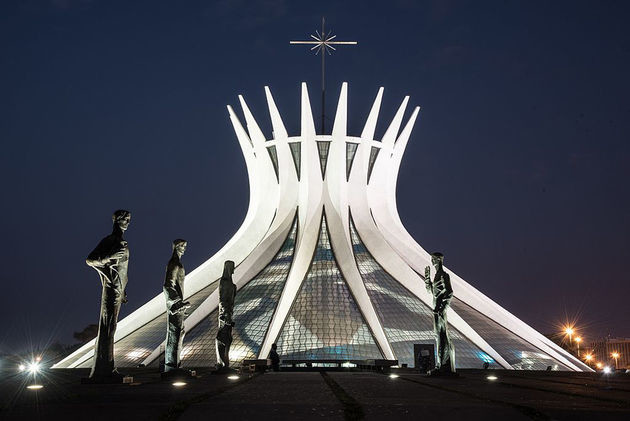 Brasilia, famous for its modernist architecture, is also the seat of Brazil's controversial government. Image courtesy of Rodrigo Marfan
Get a bitesize overview of the week's headlines and events with Icon's roundup.
SCENE
EMBARASSING LIAISONS
Those following Bjarke Ingels' Instagram account could not have failed to notice the starchitect visiting the sites in Brasilia, the modernist, purpose-built capital of Latin America's largest country. Then, later in the week, pictures emerged of the Danish wunderkind side by side with the country's right-wing president, Jair Bolsonaro. The two were apparently in talks about eco-tourism, despite Bolsonaro's well-publicised rolling back of environmental protections and climate change denialism. Unpleasant governments attempting to architecture-wash their reputations is nothing new though – and almost all global practices have engaged in similar, if not more embarassing, liaisons.
POSTER-PERFECT
New York State governor Andrew Cuomo has released an unusual poster, designed by artist Rusty Zimmerman, spelling out the state's upcoming challenges. It depicts 'the Steps of Progress' rising out of 'the Sea of Division', where an octopus of 'Intolerance', a squid of 'Government Incompetence' and as-yet-unidentified sea monster of 'Bigotry' threaten the 'Ship State', whose sails are named 'Tolerance', 'Leadership' and 'Accomplishment'. This scene unfolds under a rainbow labelled 'The Arc of the Moral Universe', all under the smiling portrait of the governor. The decidedly retro design, which drew on early 20th century political posters, has baffled graphic designers and marketing experts. But please judge for yourselves.
Not just bags! Louis Vuitton is set to expand into the high-end jewellery sector. Photograph by Oliver Horbacz
SERIOUS BLING
French fashion house Louis Vuitton has bought the world's second-largest diamond. The 1,758 carat colossus called Sewelô was uncovered at the Karowe mine in Botswana last year. The world's largest diamond, Cullinan, was discovered in South Africa in 1905 and weighted almost 3,107 carats. It was never sold to a private buyer and most of it ended up as a part of the British Crown jewels.
DIARY
The theme of this years Maison et Object is (Re)Generation – design for generations Y and Z. Image courtesy of Maison et Objet
Maison et Objet, Paris
One of first large European trade fairs of the year, Maison et Objet brings together everything from furniture, accessories and homeware. This year's theme is (Re)Generation, with a focus on generations Y and Z. Naturally, the event is a great place for spotting trends and the latest commercial designs by French brands and designers. 17 January until 21 January 2020
maison-objet.com
Design TO, various venues, Toronto
This year's edition of the annual event promises more than 100 events and exhibitions, 800 participating artists and designers and 140,000 visitors across Canada's largest city; showcasing the best of its up-and-coming design scene. 17 January to 26 January 2020
designto.org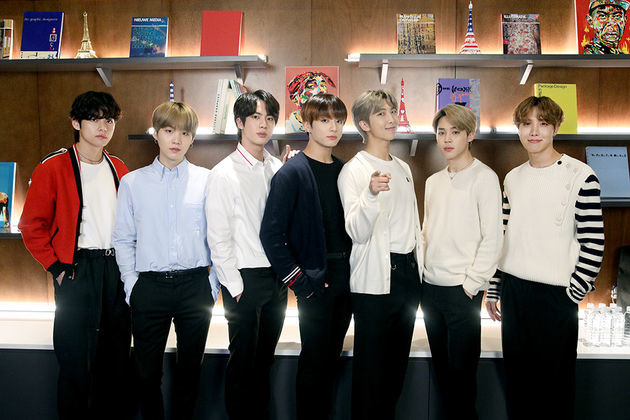 K-Pop superstars BTS – now also the world's most famous art patrons. Image courtesy of Connect, BTS
Connect, BTS, Worldwide
K-Pop's hottest boyband, BTS, is supporting this project which connects 22 artists across London, Berlin, Buenos Aires, Seoul and New York, redefining arts patronage and the relationship between art, pop and culture. The London part of the happening includes Catharsis, an installation by artists Jakob Kudsk Steensen, which can be seen at the Serpentine Galleries. Ongoing, see website for dates.
connect-bts.com
---