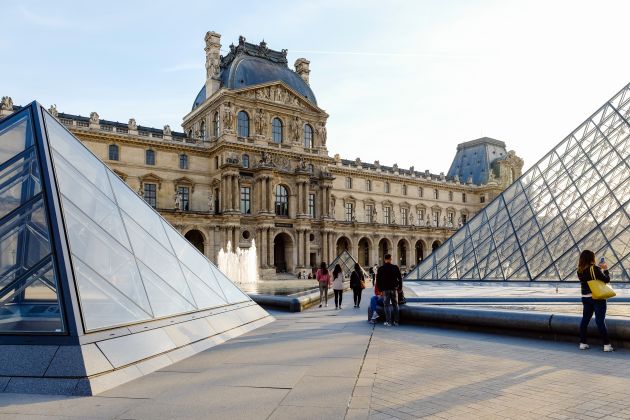 Once a royal residence, the Louvre Museum's palatial courtyard now centres around a crystalline glass pyramid
The Louvre sits on the right bank of the River Seine in Paris and is home to one of the largest museums for art in the world. It originally opened in 1793 during the French Revolution, a year after the depisiton of the monarchy. Beforehand it served as the royal family's central Parisian palace, and parts of the building date as far back as the 12th century.
Over the years the building has undergone many changes and renovations, but none so well known or controversial as the expansion that was carried out in the 1980s by Chinese-American architect I.M. Pei, who added a glass pyramid to the main courtyard.
In 1983 the French president Francois Mitterrand commissioned Pei to expand the entrance to the Louvre. The architect responded with a plan that he thought added a contemporary element to the traditional buildings of the Louvre, while still respecting its history.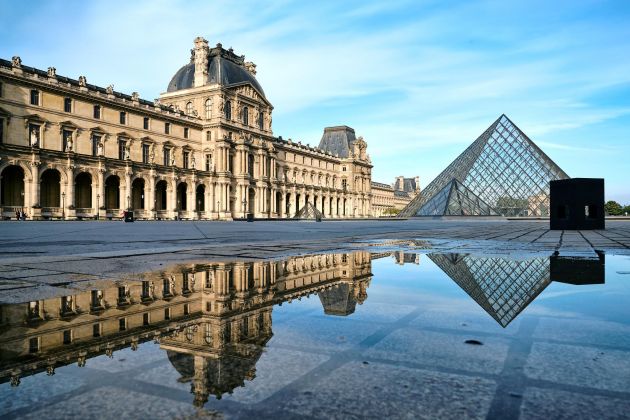 The Louvre Museum. Photo by Pedro Szekely
Initially contraversial, Pei's pyramid has since come to be seen as a highly successful juxtaposition of modernism and classical architecture. Pei was the first foreign architect to work on the museum, a factor that certainly contributed to the controversy.
Completed in 1989, the futuristic pyramid is made of glass and steel, and designed with the same proportions as the Great Pyramid of Giza. It climbs to a height of 20.6 metres with a base of 35 metres squared. The four facades are made up of almost 700 panes of glass.
Pei's design renovated the Cour Napoleon, the main court of the Louvre, to alleviate congestion caused by the thousands of daily visitors. The new grand entrance provided a central lobby that was separate to the galleries, yet provides direct access to all the spaces in the different wings of the museum. Outside in the courtyard three smaller pyramids surround the central large one.
The Louvre's Pyramid has now become a landmark in Paris. Once criticied, it is has passed through acceptance to become a much-loved part of the city.
---