The iconic Berlin gallery designed by Mies van der Rohe underwent an extensive refurbishment which balanced conservation with future needs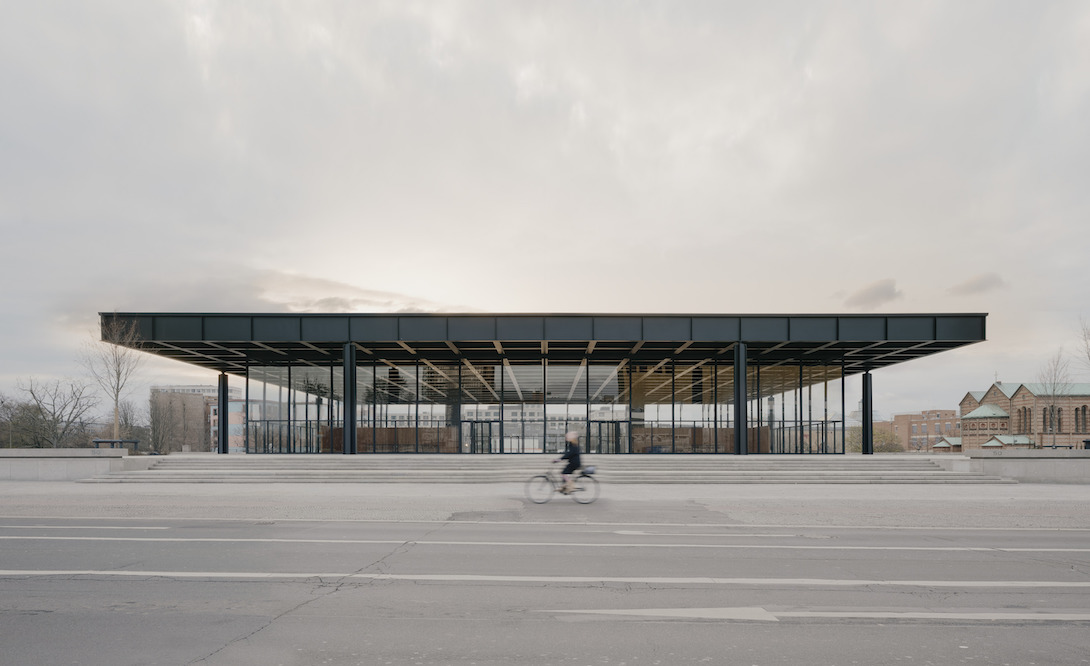 The Neue Nationalgalerie, the modernist art gallery in Berlin originally designed by Mies van der Rohe in 1963-68, is opening to the public again after a five-year process of restoration by David Chipperfield Architects. The listed steel and glass building – distinctive for its sleek horizontality and transparent walls – required a comprehensive refurbishment.
David Chipperfield Architects Berlin worked on restoring the existing building fabric and upgrading it to current technical standards with minimum impact on the building's original appearance. Although the project was completed in April, the gallery remained closed in order to install exhibitions and works – and finally opens to the public this Sunday, 22 August.
Functional and technical upgrades include air-conditioning, artificial lighting, security, and visitors' facilities such as cloakroom, cafe and museum shop – as well as improving accessibility and art handling. 35,000 original building components were dismantled, restored and reinstalled. The building's reinforced concrete shell required extensive repair.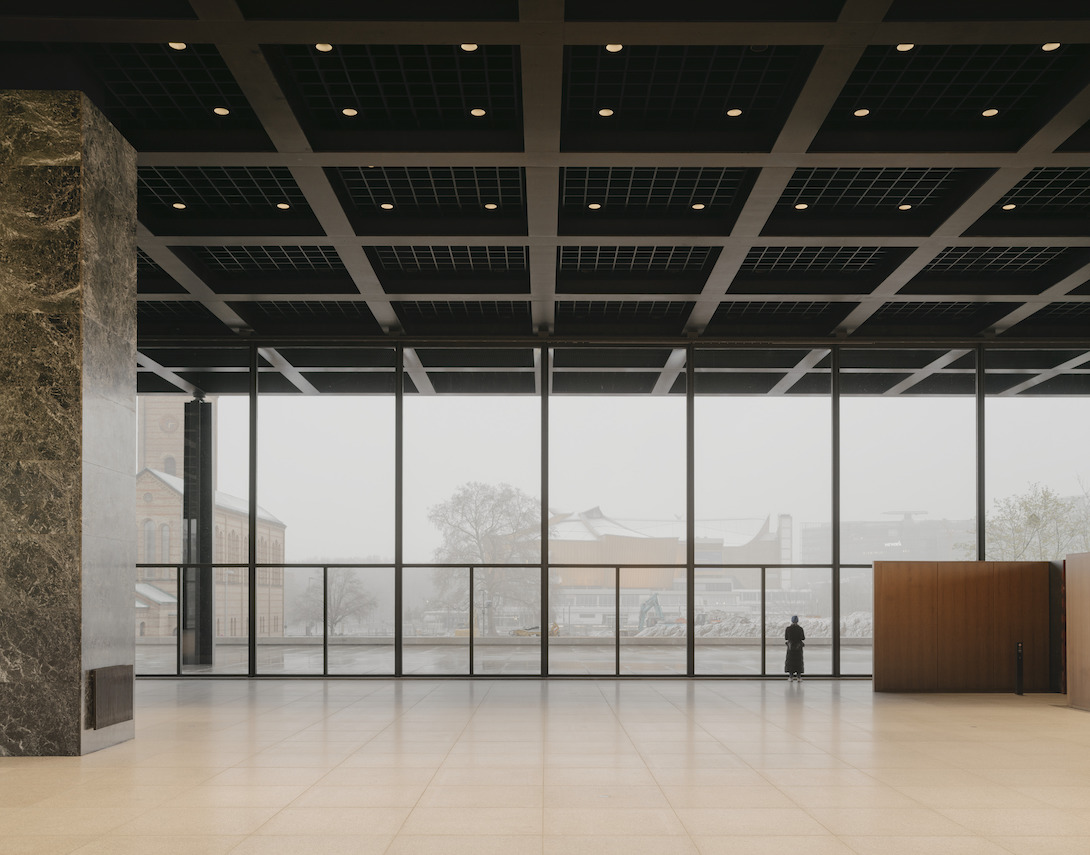 'Taking apart a building of such unquestionable authority has been a strange experience but a privilege,' says David Chipperfield. 'The Neue Nationalgalerie is a touchstone for myself and many other architects. Seeing behind its exterior has revealed both its genius and its flaws, but overall it has only deepened my admiration for Mies' vision.
'Our work was therefore surgical in nature, addressing technical issues to protect this vision. Certainly carrying out such a task in a building that leaves no place to hide is daunting, but we hope to have returned this beloved patient seemingly untouched, except for it running more smoothly.'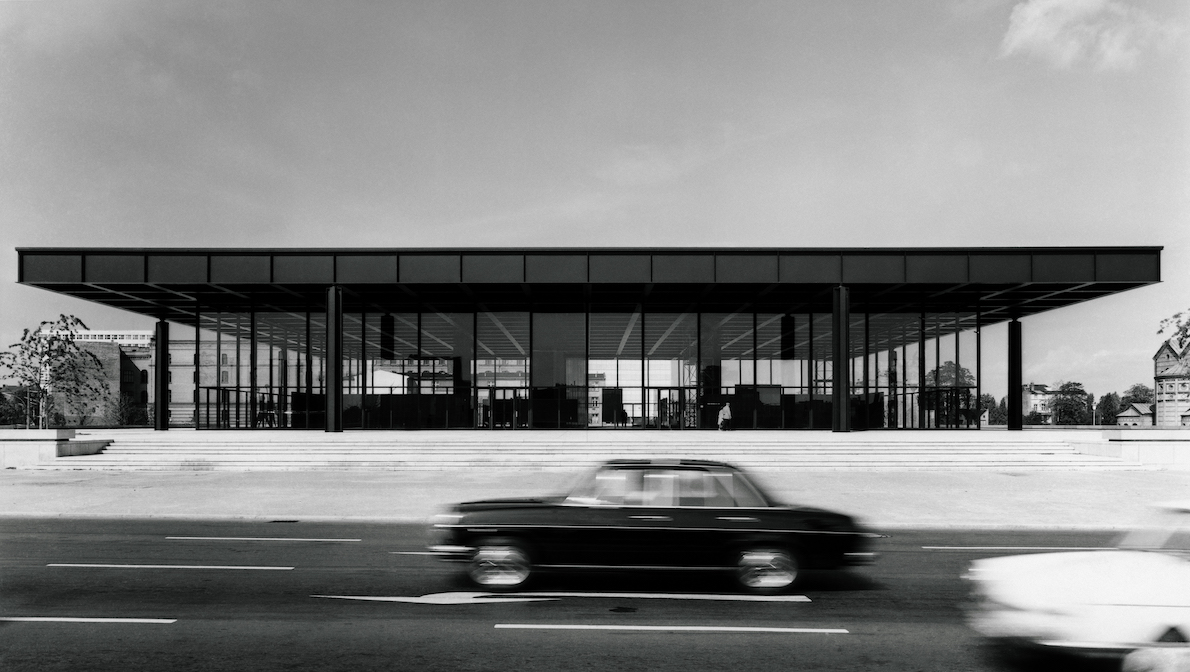 The gallery in 1968 upon completion. Photograph: Archiv Neue Nationalgalerie, Reinhard Friedrich
The Neue Nationalgalerie was the last major work completed by Mies van der Rohe. In ICON's December 2008 issue, Beatrice Galilee wrote about the building as an architectural icon, tracing its history and impact: 'In 1964, in the twilight of his career, Mies arrived in Berlin to find a city in pieces… On this shattered site, making a public building with a clear panorama on all sides, that could be confident, optimistic and open – everything the Berlin Wall wasn't – was a remarkably powerful statement.'
Contemporary photography by Simon Menges
Get a curated collection of architecture and design news like this in your inbox by signing up to our ICON Weekly newsletter
---