A new report on the capital's tall towers reveals a city still gripped by real estate speculation and unaffordable housing, despite ongoing crises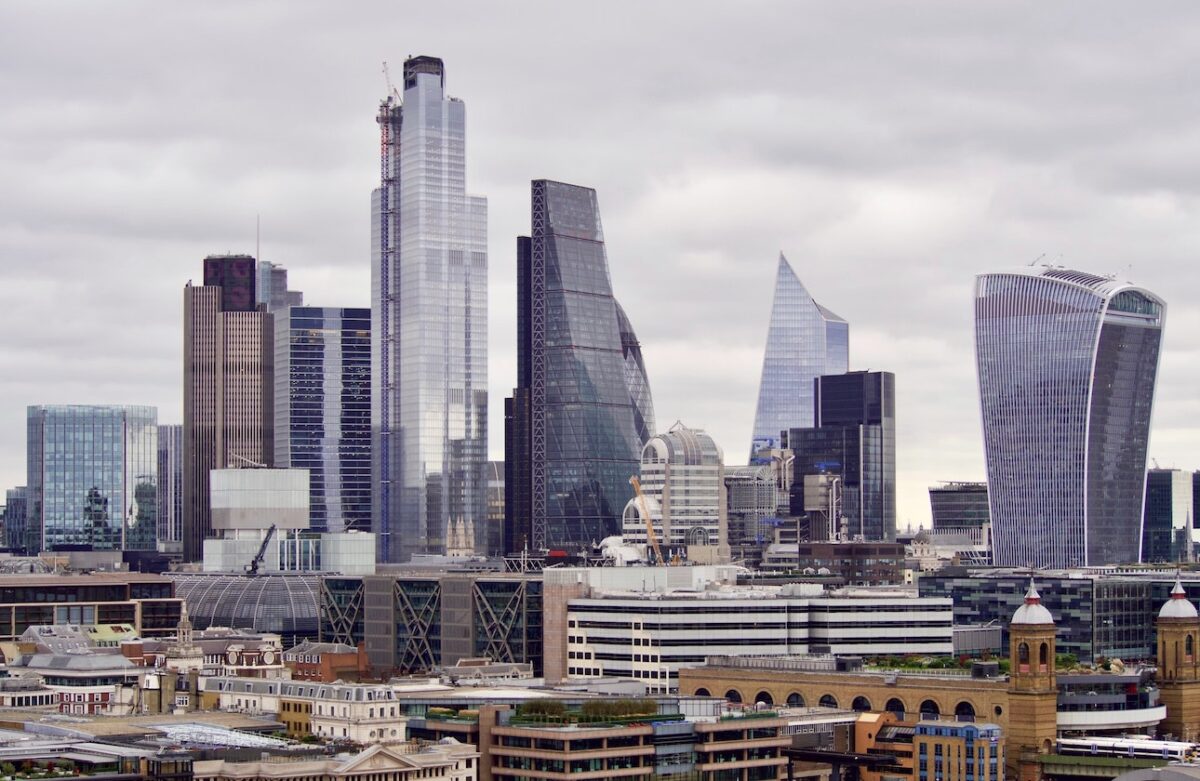 Words by Will Jennings
In a 2015 a promotional film launching a luxury residential development in central London, a somewhat psychopathic protagonist of the drama stood in his penthouse overlooking a night-time skyline to a solemn voiceover: 'To look out at the city that could have swallowed you whole, and say "I did this"; to stand with the world at your feet.'
It was only six years ago, but in an intervening period that has reckoned with Brexit, Grenfell, rising inequality, an eventual recognition of climate breakdown and now Covid-19, this kind of vertigo-inducing luxury seems of a different age. However, a newly published report by New London Architecture (NLA) suggests it is still very present.
The annual London Tall Buildings Survey – an act of boosterism for a development sector in the face of these countless crises – paints a rosy picture of desire and need for architectural height in both commercial and residential futures. Despite many warning of the decline of offices, the report states that if office demand stayed at 2020 levels for another two years, there would still be a deficit of 1.6 million square feet – adding that, as two-thirds of the city's offices date from a less-shiny pre-2000 era, we need to build more and build higher to keep the sector sated.
Throughout the report, the pandemic is presented more as an opportunity than threat. Gwyn Richards, the City of London Corporation's interim chief planning officer, states in the overview: 'What Covid has done for the design of tall buildings is act as a catalyst for changes that were already happening,' suggesting new high-rise offices will focus on a 'humane, gentle approach' aiding employee wellbeing.
Richards claims that such generosity in terms of space, ceiling heights, and leisure features – such as sky gardens and internal climbing walls – 'may well lead to an increased demand for tall buildings, because if you're putting fewer people in a tall building, then you might require more buildings.' It's a statement which anybody concerned with embodied carbon and wasteful urban gestures such as the now-nixed Tulip may raise eyebrows at.
In any case, according to the NLA report, 90% of the 587 tall buildings planned for London are residential, not commercial, and 80% are not in the central boroughs – a repercussion of Mayor Sadiq Khan's London Plan 2021 seeking to push development into outer London areas. Much is made of how a new kind of vertical living can support solutions to the housing crisis, but so many of the tall building developments don't seem to be designed to help those most affected by it.
The data offered for 60 case studies lays bare how much of the capital's new housing stock is speculative and unaffordable. Some of the schemes may offer a modest proportion of 'genuinely affordable' homes, but it's clear that many offer none, in favour of functioning solely for the private rental sector or market sales, reminding us that most Londoners are simply not being built for.
Rarely, too, does the report state the use of a site before a tower was built. It celebrates Allford Hall Monaghan Morris's The Highwood as a newbuild, 31-storey residential tower with a 'Fibonacci sequence'-inspired facade, but doesn't mention that the 100% market-sales block was built over the demolished Heygate social housing estate.
This question of who London's commercial and residential vertical growth benefits feeds into a collective struggle larger than Covid–climate breakdown. The report imagines a skyline with positive spin, suggesting towers 'can be seen as sustainable forms because they are so often centred near transport hubs and can reduce urban sprawl', while admitting less than half the tall buildings are located close to transport links. It discusses potential benefits of using timber as a construction material, but admits that the slow process through design, planning and construction means we are now building ideas from before the events of the last few years.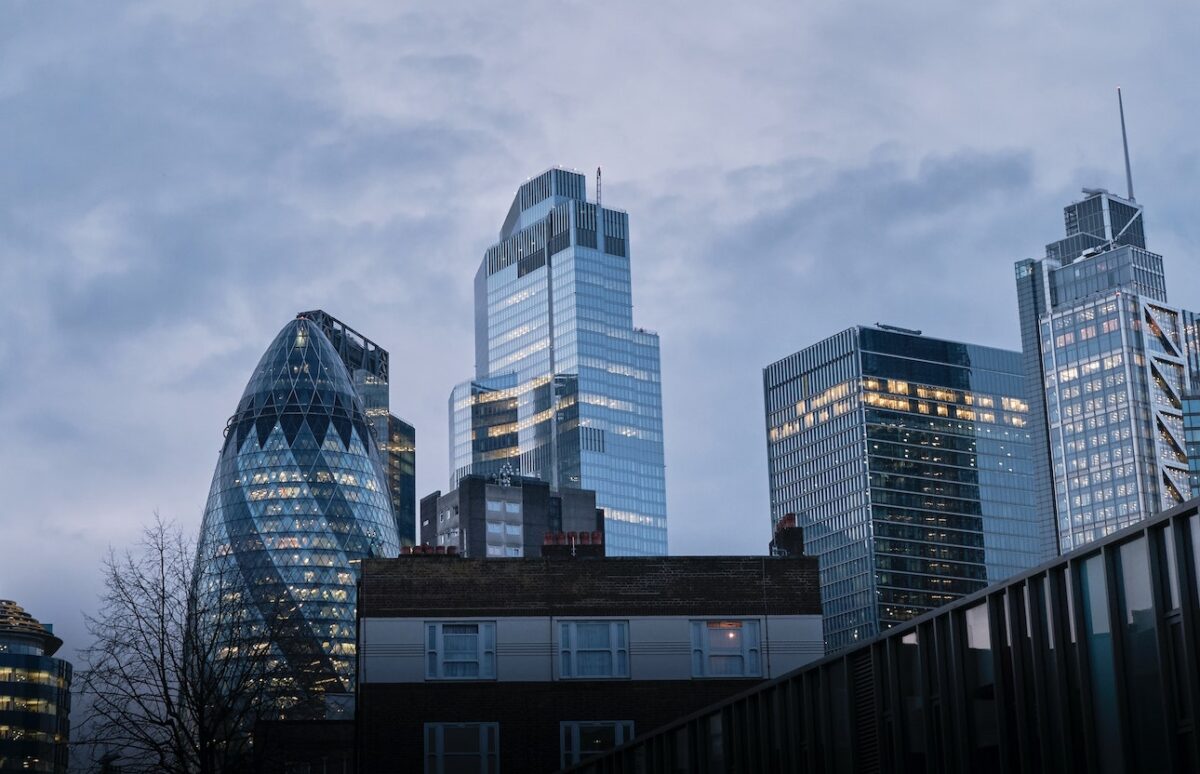 22 Bishopsgate, PLP's new office tower in the City of London, was a project which was built over and above the abandoned seven-storey concrete stump that was left after Kohn Pederson Fox's 'Helter Skelter' tower was abandoned mid-construction in an economic recession. Flicking through this survey of spectacular architectural renders and optimistically spun numbers around the city's future economy, one wonders just how many of the schemes will be built as proposed.
This perhaps gets to the heart of the new report. It is a document created by those with profound interest in promoting such sky-high developments, to celebrate them and wax the image of a future economic demand for them. Yet even one of its example success stories is literally built on the crushing reality of what happens when speculative desire meets insurmountable crisis. London faces numerous crises now, the London which emerges afterwards may not be one represented in the glossy renders within this report.
Photography by Raquel Moss, Javad Amirian and Frans Ruiter
---