The pandemic has activated designers to expand their traditional roles and get involved in supporting neighbourhoods, and we're not going back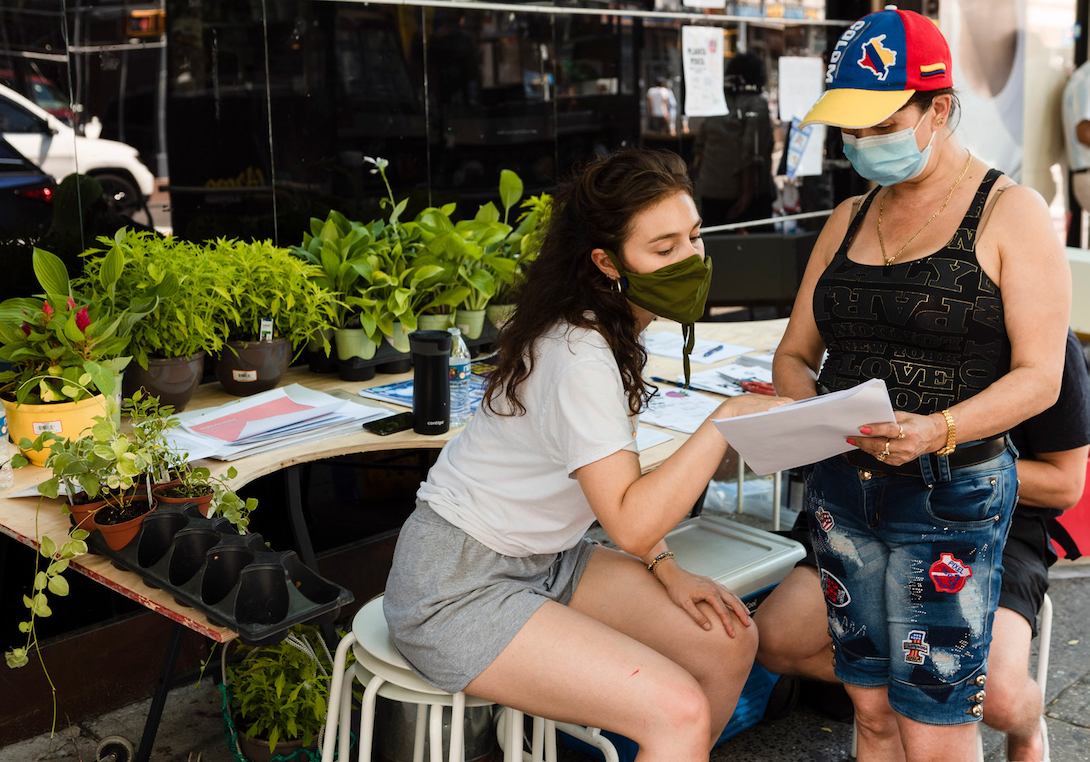 Words by Andrew Brown and Katherine Sacco
Plexiglass barriers. Social distancing signage. Updated storefront layouts. When the Urban Design Forum and Van Alen Institute set out to launch a pandemic-response design initiative in spring 2020 in New York, these are the kinds of solutions we thought our teams might deliver. What we found instead was an upending of the traditional role of design. Yes, those design solutions were delivered, and many more – but they were crucially built on a foundation of community relationships that have developed far beyond the tactical impact first imagined.
Decades of disinvestment and racism shaped the geography of the pandemic impact in New York, exacerbating the health and economic crises in communities of colour. Neighborhoods Now, our ongoing initiative, has connected some of these hard-hit neighbourhoods with design teams to address their most urgent recovery needs.
Each Neighborhoods Now team is led by a local community organisation and made up of architects, engineers, lawyers, graphic designers and community engagement experts, all working pro bono. Community leaders set the priorities and their teams find how they can bring their skills to bear. These interdisciplinary groups have designed solutions, but also have acted in equal measure as facilitators and connectors to resources like the city's complex network of municipal agencies.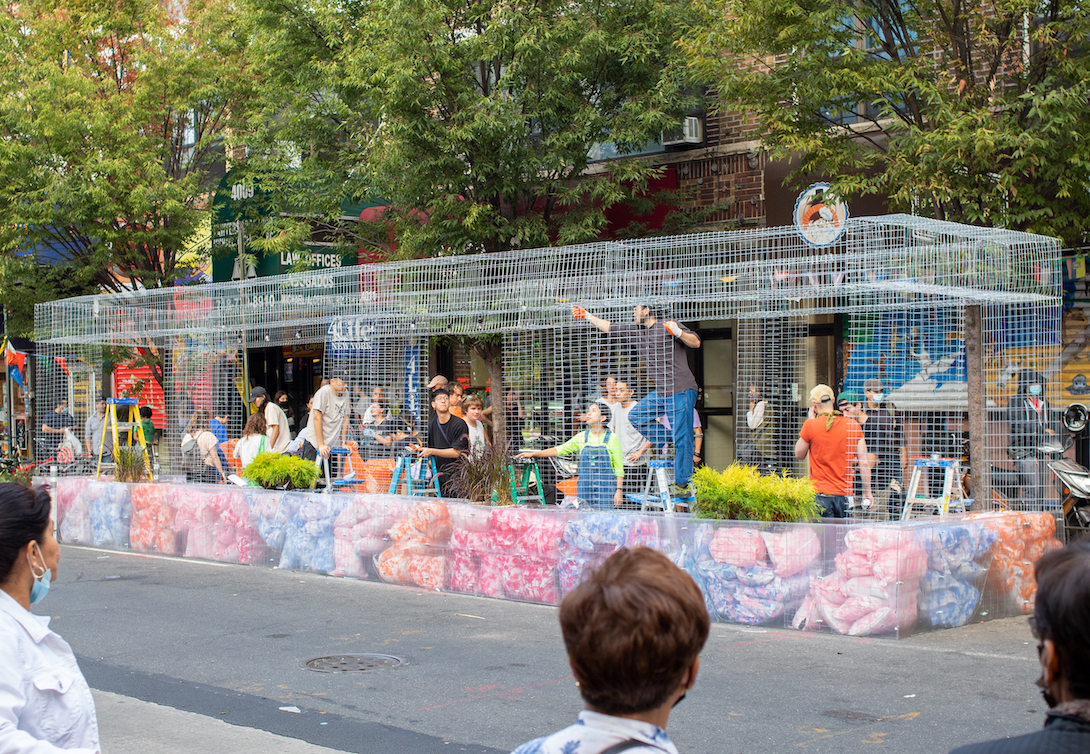 Many communities in the city were unable to access services because of language barriers, unreliable broadband and limited municipal communication around available resources. In Jackson Heights, Queens, these barriers prevented a thriving commercial corridor of immigrant-owned businesses from participating in government programmes like New York's open dining programme.
The Neighborhoods Now Jackson Heights team parsed regulations and developed inexpensive and easily constructed designs for outdoor dining barriers. Actually installing these designs required another step, as many business owners couldn't easily access the programme's guidelines and were concerned they'd be fined for expanding into the public realm. Operating out of a vacant storefront in the neighbourhood, the design team canvassed the area, helped restaurant owners file permit applications, and remained on call to troubleshoot compliance issues.
In Bedford-Stuyvesant, Brooklyn, many small shops faced the dual challenge of slowing business and leasing disputes brought on by Covid-19. For the winter holiday season in 2020, our community partner wanted to bring her vision of an open-air market to life to support small businesses with a space for safe gathering and community celebration at the end of a difficult year.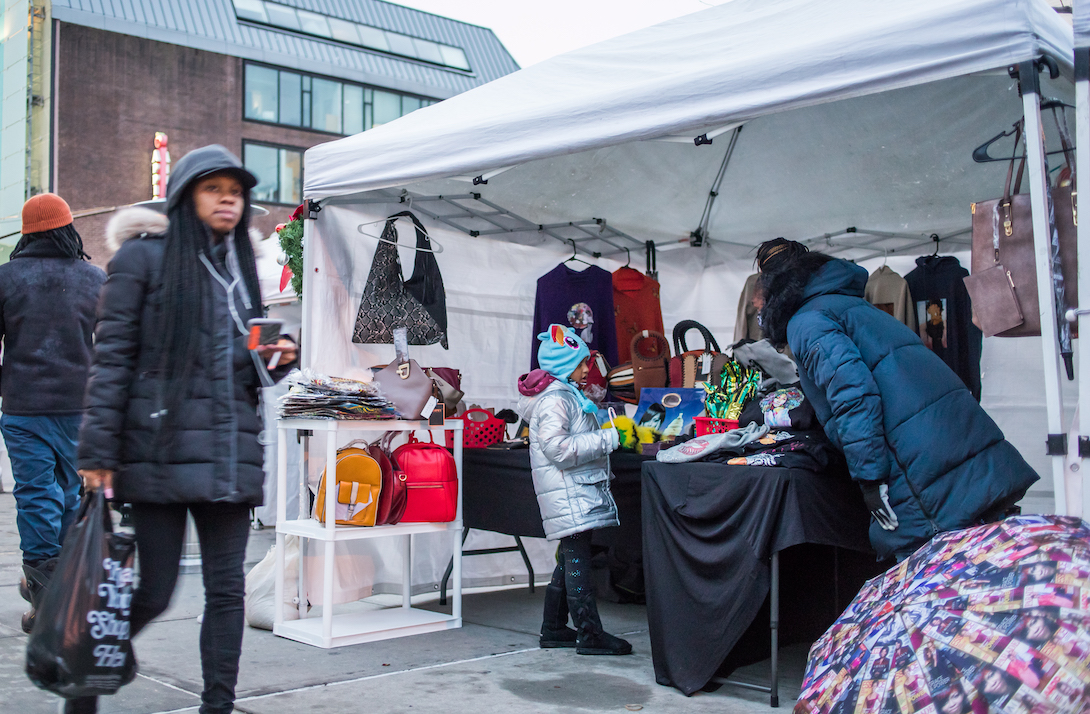 The team explored design directions through renderings, but soon pivoted to hands-on event production, providing project management and financial guidance to bring this vision to life on time and on budget. The team lead was on site every weekend to help pitch tents and string decorations for a market that ultimately supported dozens of neighbourhood vendors. In another expansion beyond traditional design, Neighborhoods Now participants also organised a tenant/landlord mediation clinic to help resolve leasing disputes.
This expanded definition of a designer's role must extend beyond times of crisis. It's not easy. Effective collaboration with historically excluded communities must start by taking the time to build relationships and trust. Carving out that time on a pro bono basis is not something every designer can afford to do, particularly among small firms and emerging practitioners.
Nevertheless, the promise is enormous. The mobilisation of more than 85 firms through Neighborhoods Now shows that architects, planners, graphic designers and others are ready to embrace a different kind of design process – one that pushes designers beyond their usual toolkit and forges trust between them and neighbourhood leaders, as the foundation for a better built environment.
Andrew Brown is director of programs at Van Alen Institute and Katherine Sacco is director of partnerships at Urban Design Forum
This article originally appeared in the Winter 2021 issue. You can read the digital magazine here
Photography by Samuel Lahoz and Cameron Blaylock
---