The London designer has translated the joyful approach of his public works to a 'technicolour' range of textiles and tableware for the home

Words by Francesca Perry
London-based designer and artist Yinka Ilori – known for his colourful public installations and furniture pieces (as well as a memorable ICON cover!) – has launched his debut homeware collection, which focuses on joy, positivity and culture.
'My first homeware collection is a continuation of design work inspired by my own British-Nigerian heritage and childhood,' Ilori says. 'It's a colourful celebration of two cultures expressed through abstract, technicolour pattern and contemporary craft.
'Unexpected, functional household items – that evoke memories from my own upbringing – have been reworked as colourful artworks. Each has their own narrative and back story, meant to instil a sense of optimism and joy, to act in their own small way as a distraction to the dark times that we're facing this year.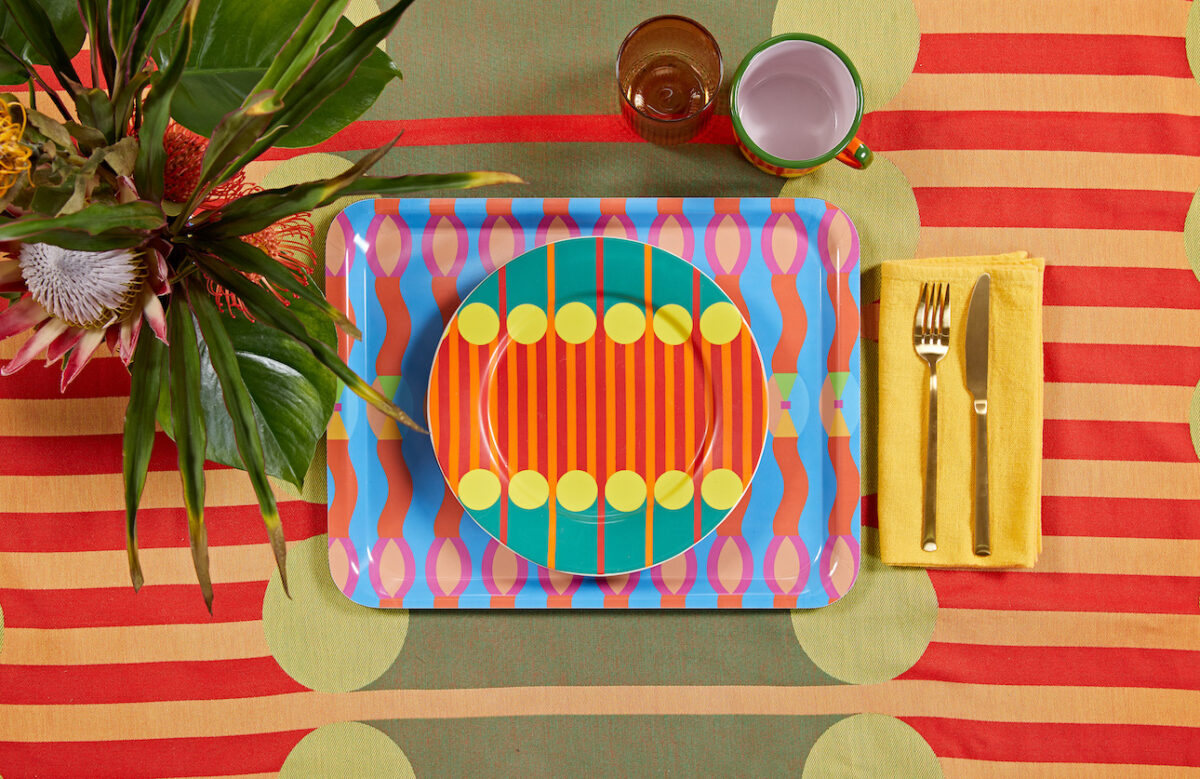 'A vibrant mix of colours recur in my works – sunshine yellows, reds, greens, azure blues, pinks – all colours that evoke happy memories of childhood when when I surrounded by the bright pattern and colour of the fabrics and fashions worn by my family.'
Launched on 1 December, the debut collection focuses on tableware and textiles, including trays, plates, bowls, mugs, cushion, rugs and tea towels. All pieces bear bold, saturated, narrative-infused patterns that Ilori has become known for – seen perhaps most visibly at The Colour Palace, last year's Dulwich Pavilion he designed in collaboration with Pricegore.
Such public works have been disrupted this year as a result of the Covid-19 pandemic. 'Online, I've seen a growing audience interacting with my works that promote positivity and act as a form of creative hedonism on social media feeds. With a number of public installations put on hold, this year has given me time to work on a joy project that could translate this creative optimism offline,' he says.
'I've worked on several functional items to act as individual canvases, using various forms, scales, materials and techniques to translate pattern in different ways. It is left to you to decide whether they will be functional or art.'
All the patterns used have specific names that represent the inspiration behind them. The ERE pattern – used on cushions, trays and tea towels – was designed by Ilori initially as part of an installation about inner childhood, play and creative freedom. 'This sentiment of keeping playful creativity alive is more important than ever as we spend more and more times in our homes,' he says.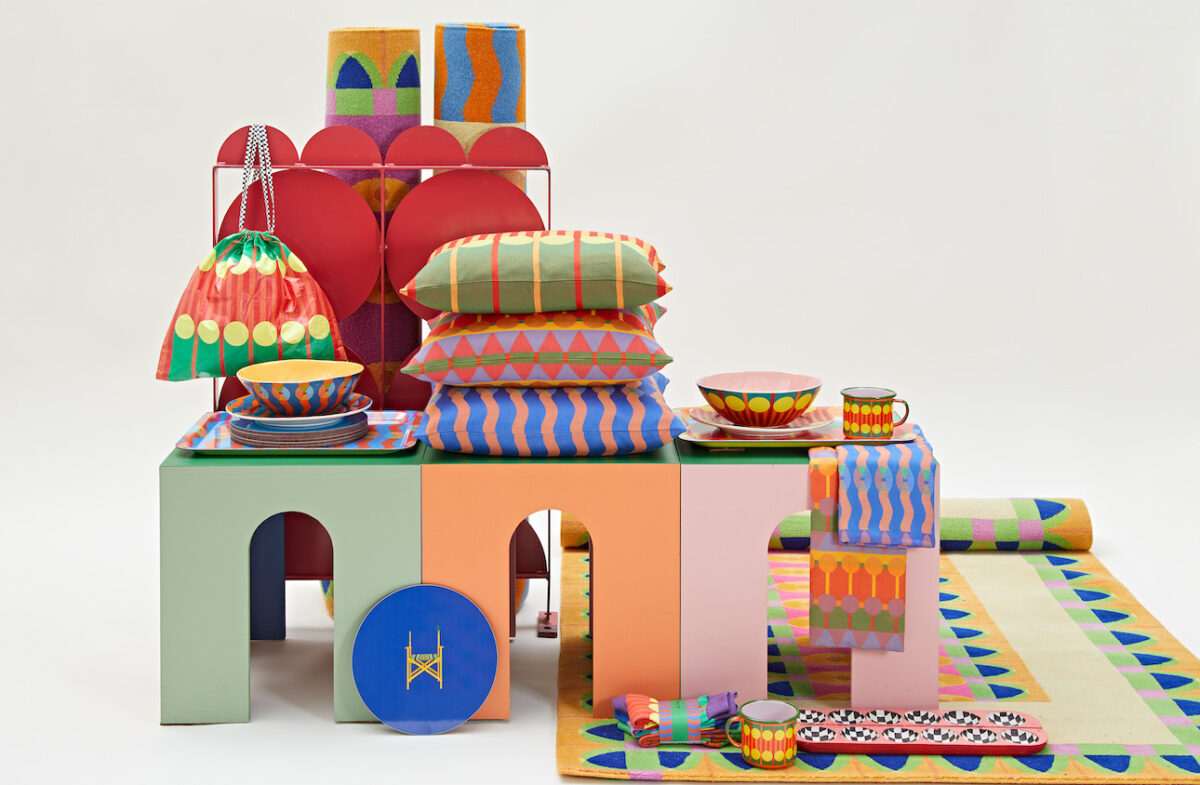 The OMI pattern – used on cushions, tea towels, rugs, bowls, plates, trays and mugs – is a celebration of London's Royal Docks and the River Thames, featuring blue waves ('Omi' is the Yoruba word for water) and multicolour rum barrel ovals.
Ilori has also designed a range of coasters and placemats, which – instead of bearing patterns – feature various chair designs. 'Chairs have been central to my design work for well over a decade,' he says, 'as I see them as inspirational, powerful objects that have many stories to tell.'
Photography by Andy Stagg
---