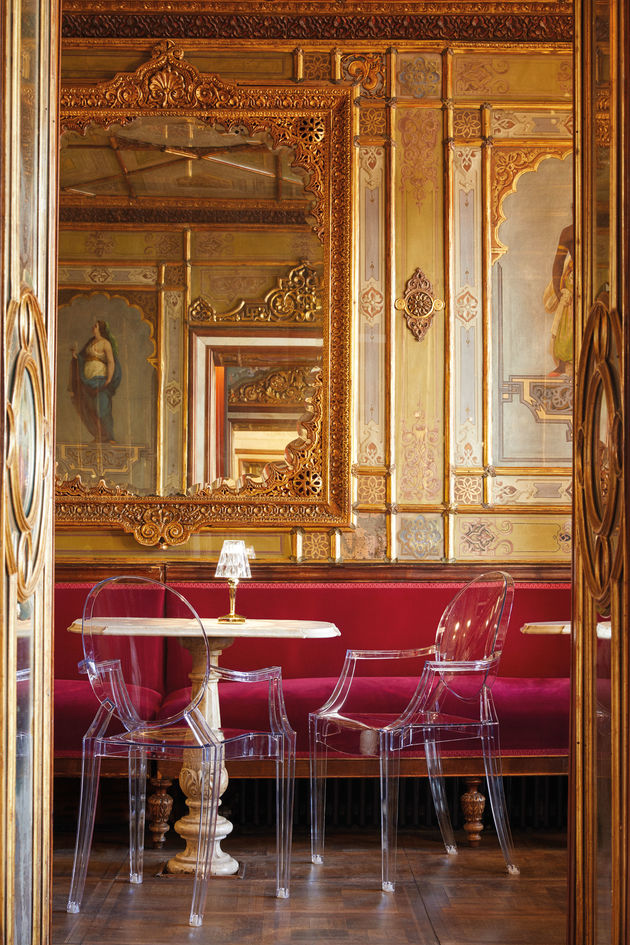 The Louis Ghost chair by Philippe Starck for Kartell. Image courtesy of Kartell.
Philippe Starck based the design for the translucent Ghost chair on a simple upholstered chair, made popular in the eighteenth century by French King Louis XVI and his wife Marie Antoinette
His elegant design helped changed the perception that plastic was a cheap and disposable material. Starck elevated plastic to being in the same league as wood and metal for high end design products.
Produced for Italian furniture company Kartell in 2002, Starck's chair became an instant classic. It has remained popular. Various other iterations of the Louis Ghost have been added to create a family of chairs, including a stool and a version for children.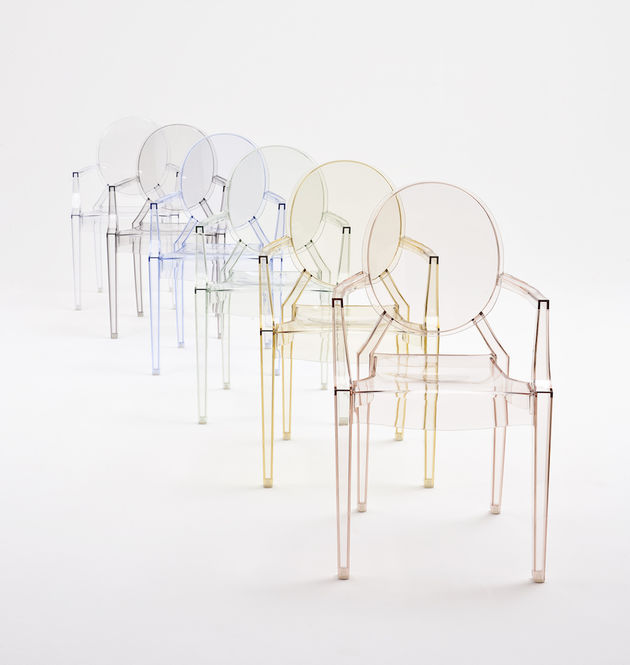 The Louis Ghost chair has been produced in a wide array of different finishes. Image courtesy of Kartell.
The shape was a reinvention of a chair used by King Louis XVI, which had an exposed wooden frame, an upholstered seat and armrests with a square or rounded back. In keeping with the chair's inspiration, the Louis Ghost has an arched back and wide legs that create a geometric silhouette.
Starck's version was particularly innovative because of his use of a single mould in manufacturing. This adds to the chair's elegance because it requires no joints or screws, highlighting the pureness of its material. The lack of joints also means that the chair lends itself to outdoor use as well as indoor, as there is no weakness in the frame that would be likely to crack in extreme weather. It is also stackable, for easy storage and movement.
The original Louis Ghost is made of translucent Lucite, though clear and solid colours were added later. It has a non-imposing look that makes it suitable for smaller spaces, where it doesn't overcrowd a room, and any style of interior. It has an ethereal, throne-like presence. Starck claims that the mix of influences and material references means that the chair pulls on a sense memory.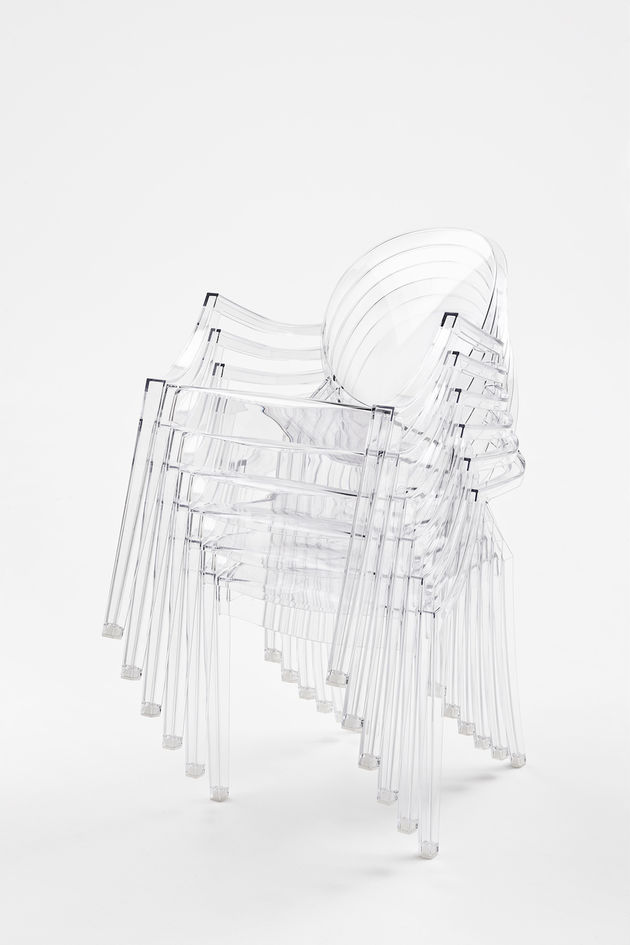 The chairs are stackable, allowing for convenient storage. Image courtesy of Kartell.
Philippe Starck began his career in the 1980s designing interiors for Parisian nightclubs. He has a humorous and subversive approach to design, and a special talent for rethinking everyday objects. As well as luxury design items, he has also designed lavish hotels, condos and even boats.
---