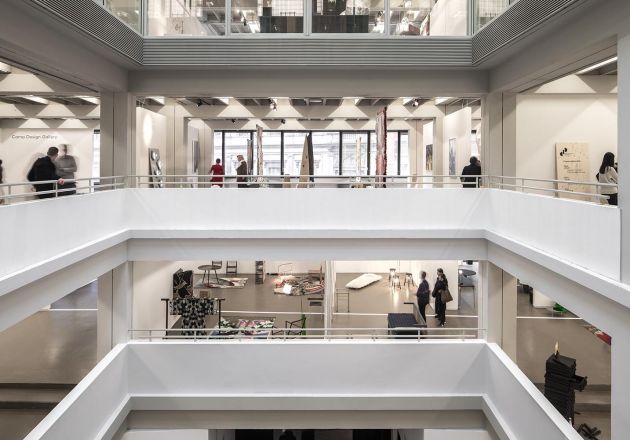 Collectible will be held in the Vanderborght building in Brussels. Photo by Jeroen Verrecht
Too often seen as the boring, bureaucratic capital of the European Union, Brussels is now also a destination for arts and cutting-edge collectable design.
It may still have the reputation for being Belgium's haven for Eurocrats, but Brussels has been enjoying something of a cultural renaissance. The city's convenient location at the heart of western Europe attracts the continent's young architects and designers, and the place is now awash with new independent art galleries. Set up in 2018 by Clélie Debehault and Liv Vaisberg, Collectible Fair provides a platform for local – and not-so-local – designers and gallerists to show off their latest limited, experimental designs. Icon's associate editor Peter Smisek spoke to the fair's founders to find out more.
Peter Smisek: How has Collectible grown since you established in three years ago?
Clélie Debehault: We started Collectible with the idea of being strongly rooted locally, but with international ambitions. What we now notice is that we've become the reference in terms of events dedicated to contemporary collectable design and people, who were not always aware what collectable design was, are now well-informed and looking forward to it. We were even told that we created the hashtag #collectibledesign, which is nice to hear.
PS: Brussels is increasingly seen as a creative, artistic city. Do you see your fair as contributing to this?
Liv Vaisberg: Brussels is indeed a very creative city, hosting a lot of internationally known art institutions, benefitting from a large density of supportive collectors, as well as many foreign artists who have moved to Brussels. Some people are even calling Brussels 'the new Berlin'. What we think we contributed is to have put design on the map. People were not aware that Brussels was a fertile ground for collectable design, for this kind of contemporary creation. We are proud that we have contributed to this development by creating the rendez-vous for unique or very limited edition contemporary design pieces.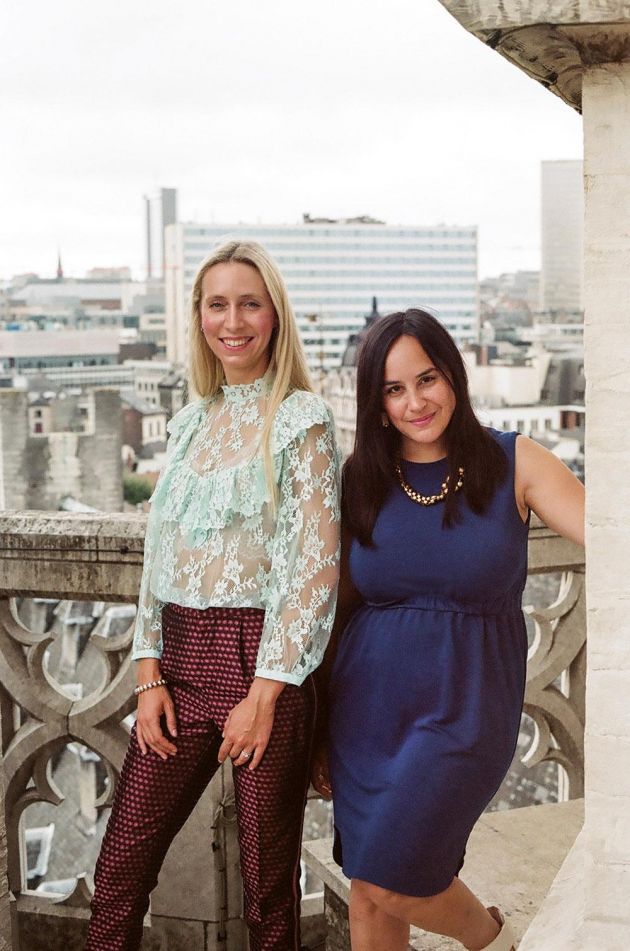 Clélie Debehault and Liv Vaisberg established Collectible three years ago. Photo by Miles Fischler
PS: Atelier Tomas Dirrix and Studio Döppel who will be working on the exhibition design this year. How do you choose your collaborators and the designers you exhibit?
CD: As co-founders, we act as artistic directors of our fair. We enjoy researching and working closely with our scenographers. We chose them because we liked what they have done, want to support them, give them better visibility abroad and always work as a collaborative team. The same goes for galleries and designers. We have a selection committee and an open call, but we also travel a lot, go to graduate shows and ask designers to apply to Collectible. This is also how we came up with the idea of our curated section, where we enable designers that are not working with a gallery to be present at Collectible in an amazing scenography with a mediator that helps to sell their work.
PS: Why do you think there is such a rising interest in contemporary collectable design?
LV: Spaces are increasingly scrutinised via Instagram and a lot of people have more or less the same interiors. There has been a consciousness that collectable design or what is sometimes called functional art can be as exciting as art. Just because an object is a chair, a table or a lamp does not make it less intellectually and aesthetically exciting. Also, people realise that collectable design does not necessarily mean the pieces are more expensive than bigger well-known brands, but it is nonetheless unique, reflects different personalities and is dramatically different from what is seen all over.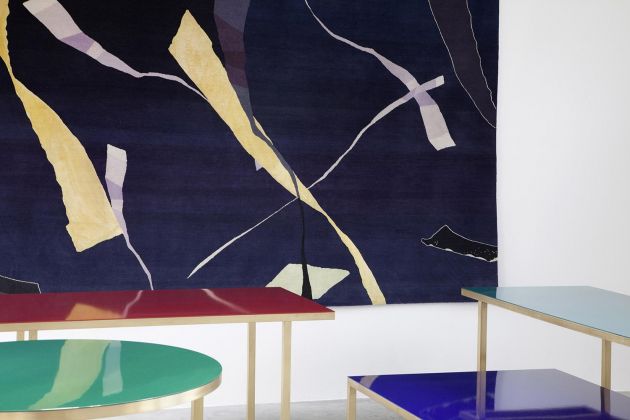 Established Belgian designers such as Muller Van Severen have exhibited at the fair in the past. Photo by Fien Muller
PS: What is contemporary Belgian design like, and what are the priorities for young, as well as more established designers?
CD: The design scene in Belgium is very vibrant. A lot of graduates from the Design Academy Eindhoven are moving to Brussels. The success of Zaventem Atelier founded by Lionel Jadot acting as a sort of co-working studio space for designers demonstrates this. Belgians are receptive to this type of design and more established designers collaborate with younger ones. We notice that more and more designers dare to focus on collectable design and not just on producing for brands.'
PS: What are your ambitions for future editions of Collectible?
LV: We just want to continue to help the collectable design community to grow by writing a new narrative for collectable design. Creating Collectible was our way to stimulate this market, give better visibility to galleries, platforms and designers dedicated to producing unique pieces and limited editions, pushing the boundaries of aesthetics and functionality. We have started side events abroad under the name Collectible Curates and expect to develop more abroad by keeping a strong home in Belgium.
Collectible Fair will take place at the Vanderborght Building in Brussels from 5 – 8 March 2020
---