New book Wasted by Katie Treggiden showcases the people and projects challenging the 'take-make-waste' model of the design industry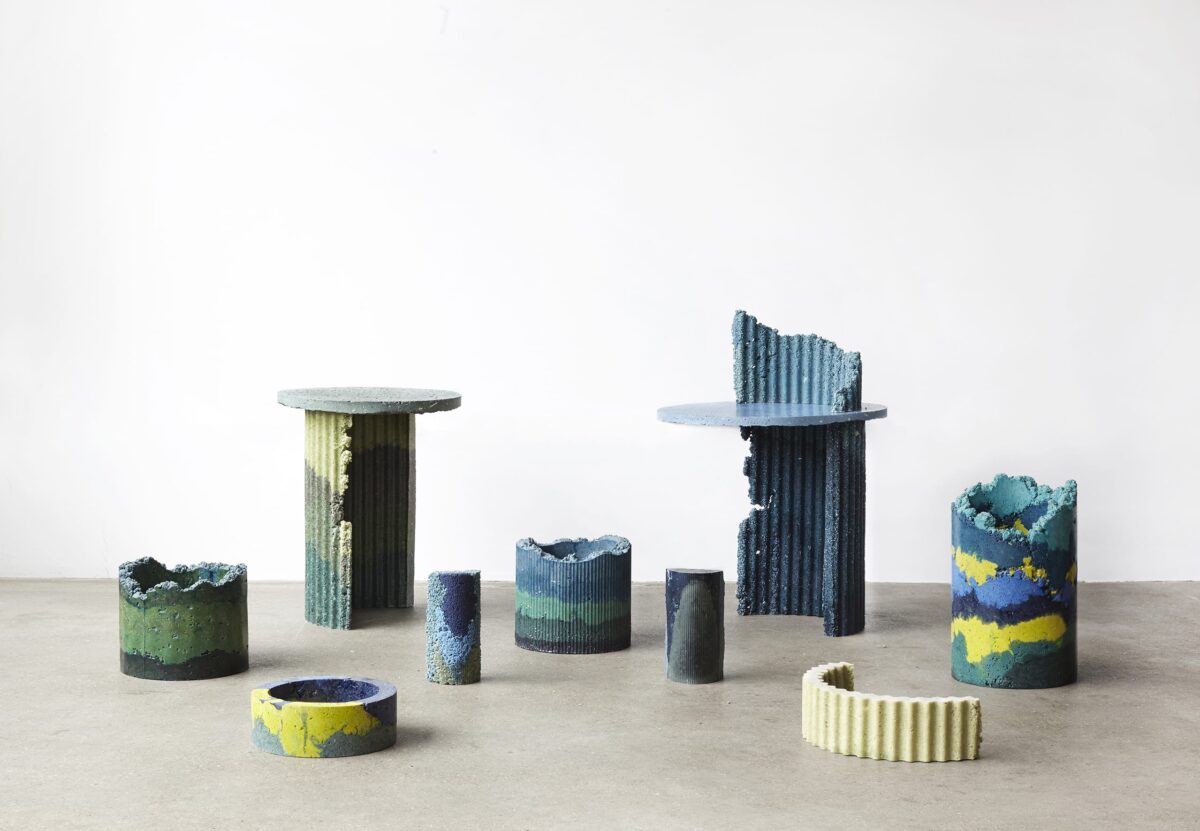 Words by Francesca Perry
Designers working with waste materials, and repurposing what industries and consumers discard into new design objects, seem to have been proliferating in recent years. As the climate crisis accelerates and more of us become sharply aware of the impact our consumption habits have on the planet, so the desire for more sustainable and circular design processes grows.
But it can be hard to keep tabs on what innovations are happening, as designers continue to experiment at a rapid pace. A new book from British design historian and writer Katie Treggiden, however, distils these creators and creations, showcasing 30 of the best designers, makers, and manufacturers exploring waste as a material.
'This is a book about waste — about the coffee grounds your barista throws away every time she makes your morning latte; about the plastic swept off the floor of the recycling centre to which you dutifully send your empties; about the denim offcuts that didn't even make it into your jeans,' says Treggiden of Wasted: When Trash Becomes Treasure.
'Craft, design and creativity have an incredible power to bring about positive social change, and perhaps nowhere more so than when it comes to the existential threat to the environment currently facing the world's population,' she continues. 'There is hope in the solutions proposed by a new generation of optimistic designers and makers.' The book, focused on Europe-based makers, looks at five types of waste being repurposed: domestic, consumer, fashion, food, and plastic. Here's a selection of the designers featured:
Granby Workshop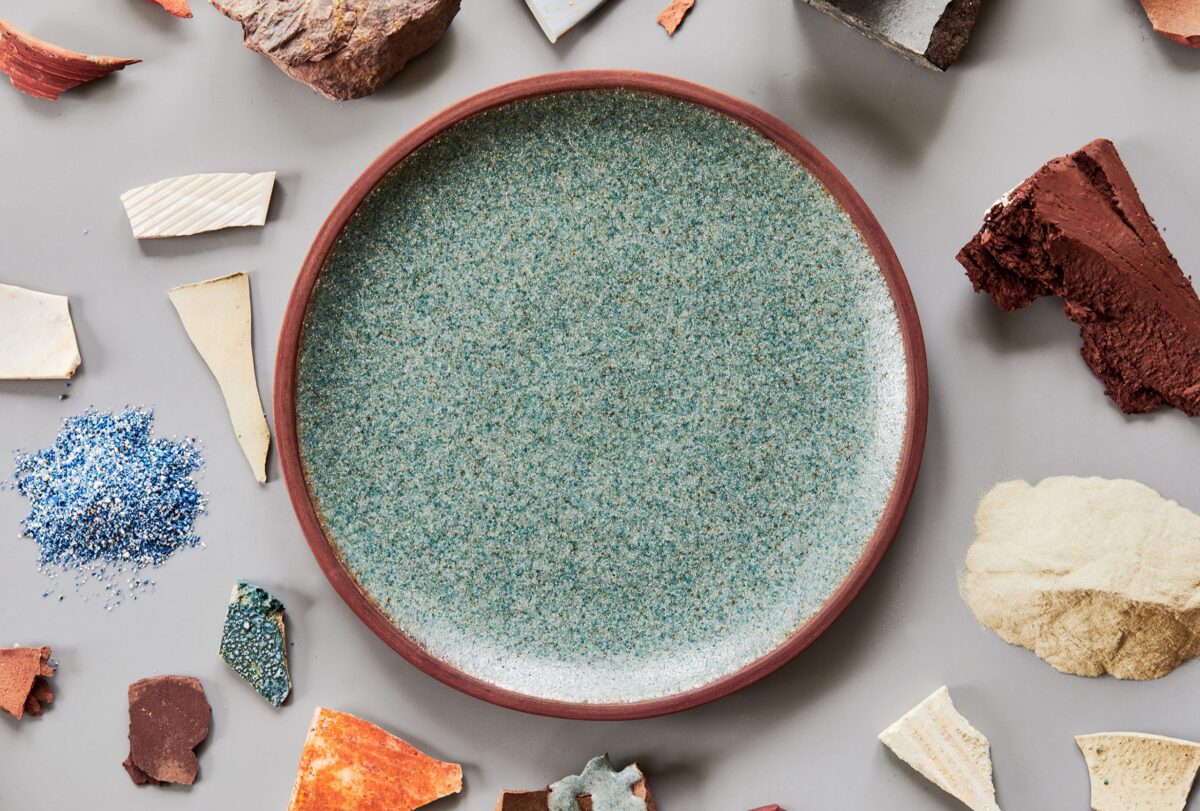 Liverpool-based Granby Workshop – which manufactures architectural ceramics and homeware – was established by architecture practice Assemble in collaboration with the Granby Four Streets Community Land Trust. Initial products were created using broken bricks and roof slates. Now a new collection, Granbyware (pictured), bills itself as the world's first 100% recycled ceramic range. The mugs, plates and cups are made from industrial clay waste, brick dust, crushed glass and brick fragments. 'We set out to develop our recipe entirely from waste and nothing else,' says operations manager Sumuyya Khader.
Charlotte Kidger (top picture)
Kidger is a London-based maker who investigates how industrial waste materials can be reprocessed and transformed into sculptural and functional objects. Her furniture and home accessories are made from polyurethane foam dust – a waste material from industrial-scale 3D model creation on CNC machines – and hand-dyed resin, cold-cast into moulds. 'Designers are beginning to see waste as a new form of raw material due to the prodigious volumes of the various waste streams we are surrounded by,' she says. 'Companies that have material that is left over or no longer of value will have to set up systems to enable those materials to enter new cycles of production.'
James Shaw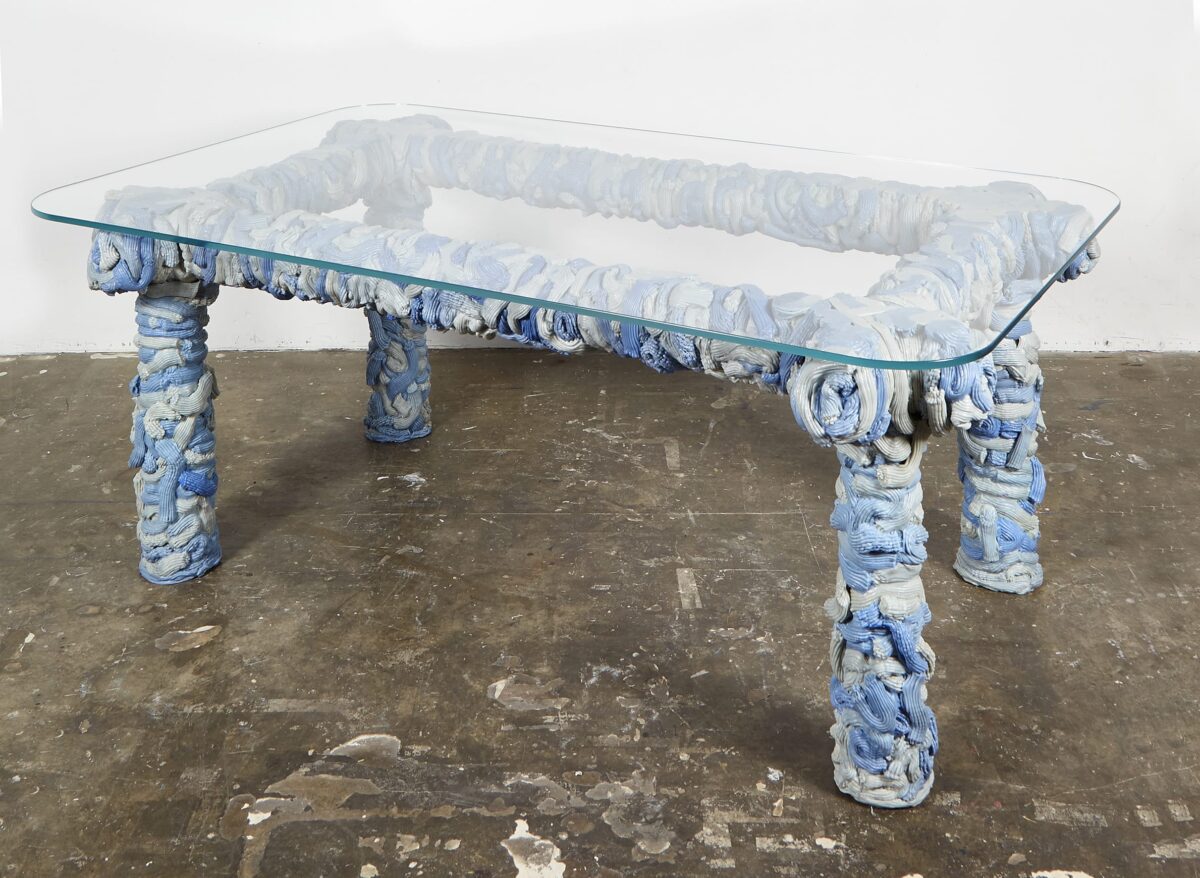 Shaw is a London-based, material-led object and furniture designer who has become best known for his 'Plastic Baroque' series. Harnessing waste plastic, the objects in the series – from coffee tables (pictured) to candlesticks – have a colourful, Play-doh-like aesthetic. The effect is created by loading a home-made extrusion gun with molten plastic made from waste Shaw collected from east London recycling centres.
Simone Post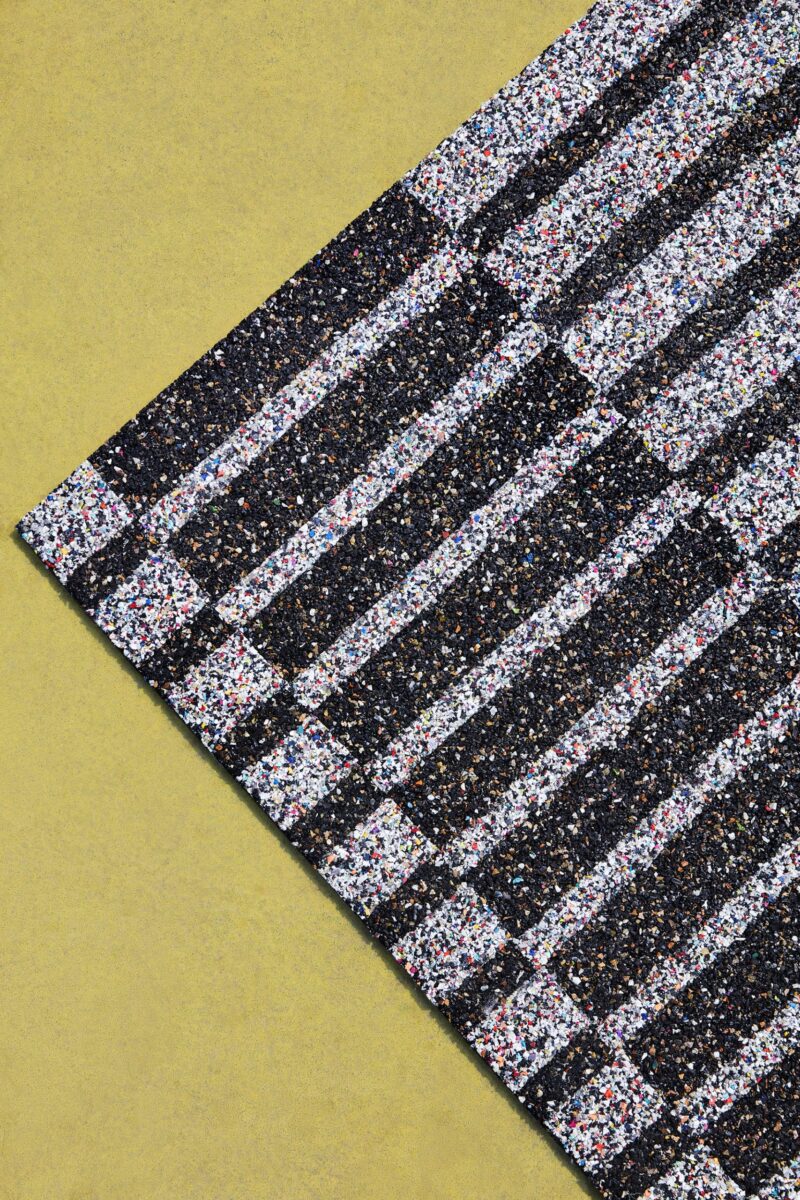 Based in Rotterdam, Post – a textile and product designer – has her own studio dedicated to sustainable material experimentation. Working with sportswear brand Adidas led to the Post Adidas collection, a series of rugs and floor coverings made from old trainers and intended for use in the brand's retail spaces. Post collaborated with I:CO, a German company specialising in the recycling of used clothing and shoes, which shredded the old Adidas shoes. The designer then sorted the fragments into two colourways, light and dark, and used these to create graphic patterns.
Studio Swine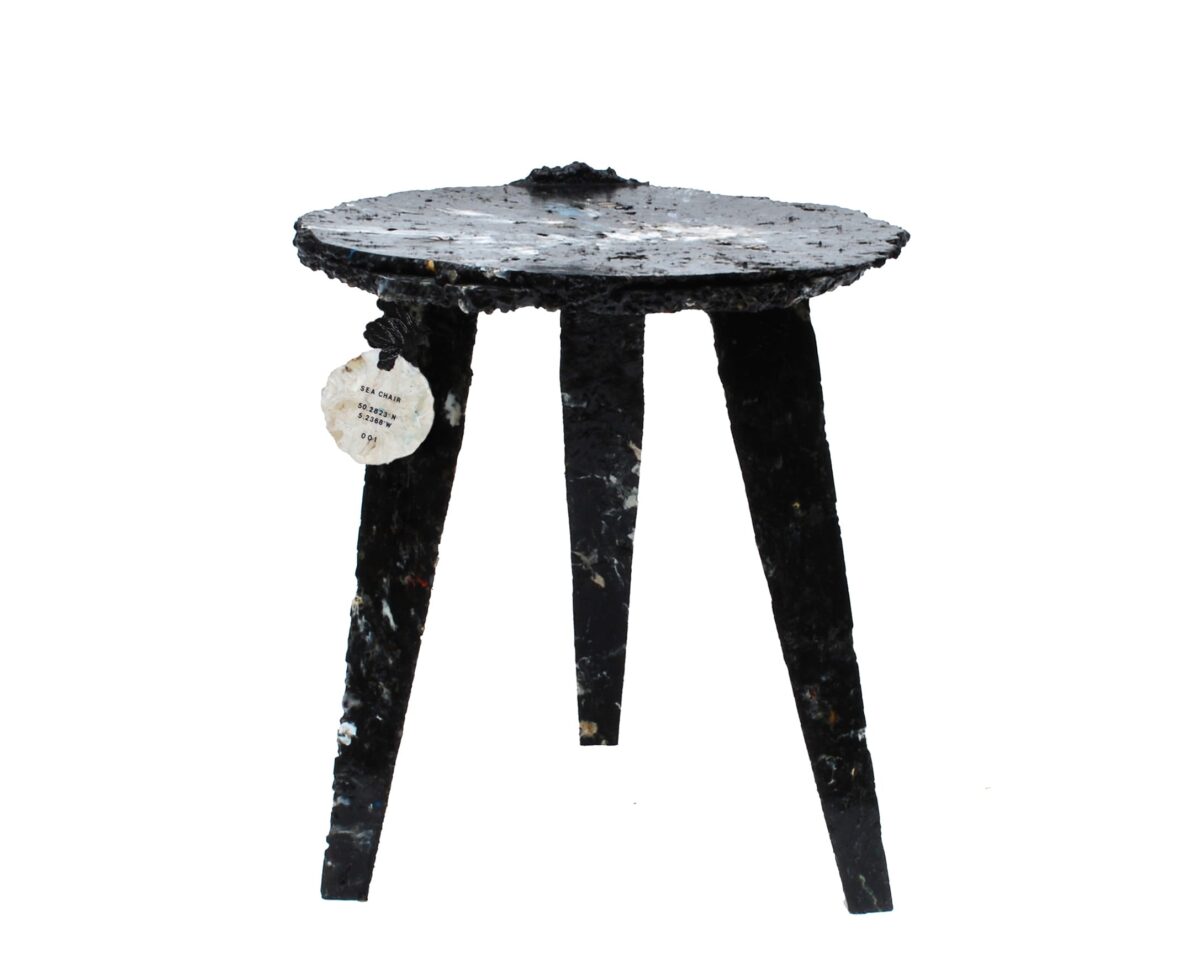 Studio Swine (Super Wide Interdisciplinary New Explorers) is a collective established by Azusa Murakami and Alexander Groves whose work spans sculpture, installation and film. One of the studio's first projects was Sea Chair (pictured), a stool made entirely from plastic recovered from the oceans. Together with local fishermen, the plastic was collected and made into a stool at sea. 'In a world with limited resources that is already saturated with "stuff", you can't help feel that design is part of the problem,' says Groves. 'There is a real thrill in transforming waste and overlooked materials into something desirable.'
The 30 designers featured in Wasted are:
Aimee Bollu, Ana Cristina Quiñones, Atticus Durnell, Basse Stittgen, Bethan Gray, Charlotte Jonckheer, Charlotte Kidger, Chiara Tommencioni Pisapia, Granby Workshop, Highsociety Studio, James Shaw, Kasthall, Kooij, LikeMindedObjects, Micaella Pedros, Sanne Visser, Simón Ballen, Simone Post, Soft Baroque, Solidwool, Sophie Rowley, Spark, Studiomama, Studio Nito, Studio Plastique, Super Local, Studio Swine, Raw Edges, The New Raw, Yinka Ilori
Wasted is published by Ludion and out now
---