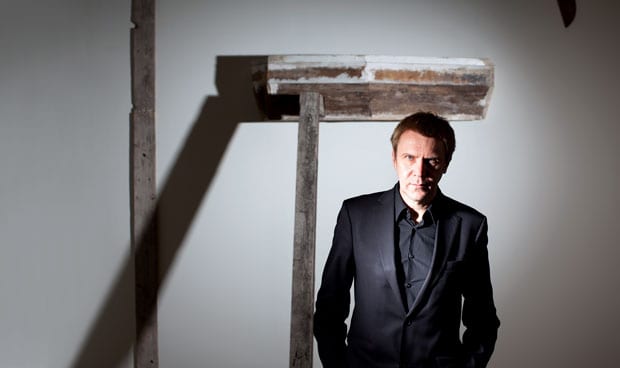 words Laura McLean-Ferris
"I never make comfortable works," says Miroslaw Balka. A certain unease is to be expected, then, when visiting the Polish artist's Unilever Series installation in the Tate Modern's Turbine Hall, which opens on 13 October. The annual art commission at the London gallery has seen Olafur Eliasson create a giant glowing sun reflected in a mirror, Carsten Höller build multi-storey, helter-skelter slides and Doris Salcedo crack open a chasm in the floor, but from Balka we should expect something more unnerving, and perhaps more existential.
The sculptor is adept at constructing unsettling sensations that evoke feelings of mournfulness and doubt, using a precise architecture of material and space. The details of the Unilever commission are cloaked in secrecy when we meet, as they are each year until the unveiling. Yet the project is described by the artist as "a hard task, a challenge", although this is directly related to a sense of responsibility towards visitors. "If the work is to be seen by so many people", he says, "it's good to give them a serious question."
In the face of such a large exhibition space, it is likely that he will find a human sense of scale. Balka uses his own proportions – his height, reach and arm span – in order to measure his sculptural work, lending a bodily presence and a sense of human capacity to installations that often appear minimal and sparse. He uses a regular sculptural palette of materials such as steel and wood, alongside more domestic substances, including ash, salt, soap and felt – all redolent with personal associations of his Catholic upbringing in Poland, but also alluding to the larger questions of life and death.
This fascination with the solemn and austere came into view at Balka's exhibition Nothere at White Cube, Mason's Yard, earlier this year, but beneath the elegiac surface resides the stuff of nightmares. Visitors made their way along a narrow passageway around a tall wooden structure consuming the centre of the gallery, only to find themselves feeling isolated and trapped. On emerging into the light, it doesn't come as a surprise to realise the work, 190 x 90 x 4973, refers to the passage of Jews from a train to Treblinka – that most prodigious of death camps.
As an artist with an acute sense of experiential space, how will he approach the cavernous hall of the former power station? He reflects on its daunting scale: "It's built for machines, not for human beings to hang around in. Your dimensions don't matter too much – you are lost." Nevertheless, he observes that such vast proportions occasionally provoke a sense of freedom and playfulness in young people, which fascinates him. "I have been watching the reaction of people running into the Turbine Hall", he says, "there are people running around, doing crazy things." He continues: "this is quite interesting, when thinking about what to do in the space. How to deal with these reactions, and the craziness of people." He concludes, somewhat ominously: "When you run, you expect something, and what can you expect?"
Those anticipating a fun theme-park environment, as seen when Höller installed giant slides three years ago, will be disappointed, though. Art exhibitions are not playgrounds for this sombre, gentle artist. "I always try to create difficult questions instead of easy answers, Balka says. "I'm more interested in this darker side of the exhibition and in using it as a platform to ask uneasy questions." Those running into the Tate Modern will likely be brought to a contemplative standstill. "The situation that interests me is how to create a stop," says Balka slowly. "A stop in the run."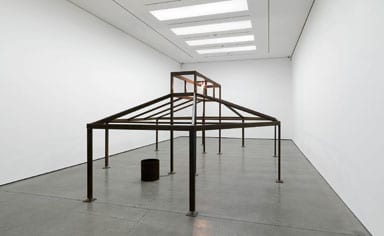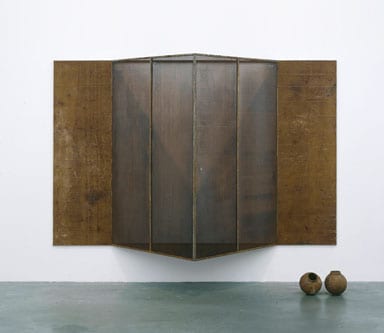 ---