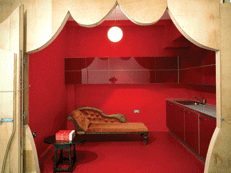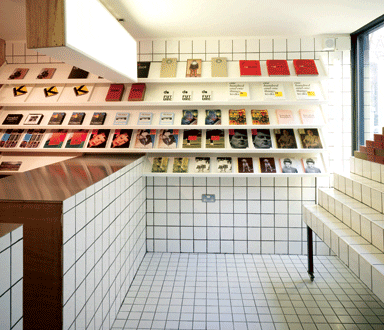 More chip shop than office, the new London base of Dutch communications agency KesselsKramer, designed by FAT, is decorated with white tiles and steel counters.
"KesselsKramer wanted the space to be accessible to the public, they didn't want to be closed off like many offices are," says Tomas Klassnik, FAT's project architect. "You often have a receptionist at the front who can look quite imposing."
Lured in by the promise of deep-fried sea creatures and pickled eggs, visitors will instead find themselves in a shop selling the agency's books. But they can also explore further. "The idea was that the public would also be able to walk through to, basically, where the designers are working," Klassnik explains.
Behind the shop area is a gallery space, and visitors can wander even deeper into the offices. A wooden partition with large moving sections bisects the rear areas, separating work and gallery areas. The moving sections mean the space can be reconfigured to allow for more space or more privacy.
"It's quite an unusual space to work in," says Klassnik. "Because there's that ambiguity of closure, it doesn't feel as corporate as it might."
The office, in Hoxton, east London, is KesselKramer's first outside the Netherlands.
images Timothy Soar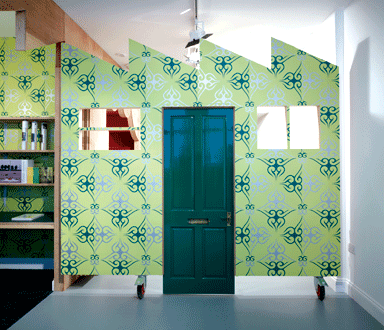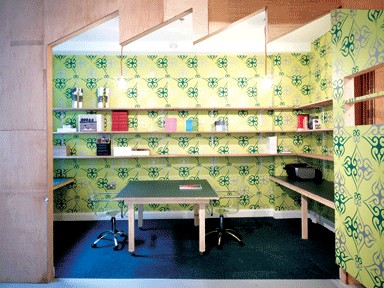 ---