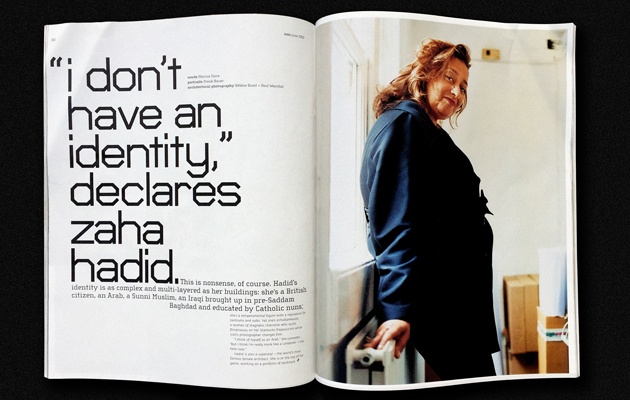 ZHA principal begins legal proceedings against the other three executors of Hadid's will
Architect Patrik Schumacher on Wednesday began legal action to remove three other executors from control of Zaha Hadid's estate.
Hadid, the Pritzker-prize winning Iraqi-British architect who died at age 65 in March 2016, appointed Schumacher along with three other executors to act in her interest, including the architect's niece, Rana Hadid.
Schumacher, a principal at Zaha Hadid Architects (ZHA) and an executor of the Hadid's estate, issued a claim in the High Court in London on 14 November against Rana Hadid and two other executors, artist Brian Clarke and Conservative peer Lord Peter Palumbo, the property developer and former head of Arts Council England.
'My Aunt, Zaha, would have been devastated to learn what Schumacher is doing and we feel obliged to resist his claims in order to defend her great name and legacy,' said a statement by Rana Hadid.
A lawyer for the three called the attempt to remove them from control of the estate, valued at £67 million in 2016, 'totally unjustified and misconceived'.
'Unlike Mr Schumacher (who is seeking to gain financially from the estate), the 3 executors have no personal financial interest. They have at all times acted properly and in good faith with the desire to do their best for the estate given their friendship with Zaha Hadid,' said the lawyer.
In a statement, Schumacher responded that he was compelled to take court action because he had been 'left with no real choice in order to move matters along constructively in accordance with the wishes of the late Zaha Hadid.'
'It will be for the court to decide the merit of the application,' he added.
A spokesman for ZHA, where Schumacher has been treated as the heir apparent to Hadid's leading creative position, refused to comment: 'This is a matter relating solely to the executors of Zaha Hadid's estate.
At the time of Hadid's death in 2016, suffering suspected heart failure while on holiday in Miami, she was celebrated by critics as groundbreaking designer whose signature parametric forms projected new visions of the future and who shattered glass ceilings for women in the profession.
Icon celebrated her as one of architecture's rare visionaries, with Edwin Heathcote labeling her work 'eye-wateringly original'.
Palumbo, Clarke and Rana Hadid comprise the three remaining trustees of the Zaha Hadid Foundation, the charity responsible for Hadid's legacy, following Schumacher's resignation in June. They were appointed as executors by Hadid because she trusted them to act in her best interests, said a statement by the lawyer. 'All three were known to Zaha for decades, one was a close family member, and the other two were very good friends.'
Following the death of Hadid, who was made a dame in 2012 and received the RIBA Gold Medal in February 2016, there have been reports of conflicts between Schumacher and other friends of Hadid. In November 2016, The Guardian reported that Schumacher has angered the three trustees by proposing in a speech to abolish social housing and build over Hyde Park. Schumacher was later criticised by London mayor Sadiq Khan in the Evening Standards for those comments.
In an email leaked to the Architects Journal in January 2017, the German architect criticised ZHA's head of press, who worked closely with Hadid, of issuing a 'rogue' statement.
---