The project, designed by Powerhouse Company, uses recyclable timber and sources energy from rooftop solar panels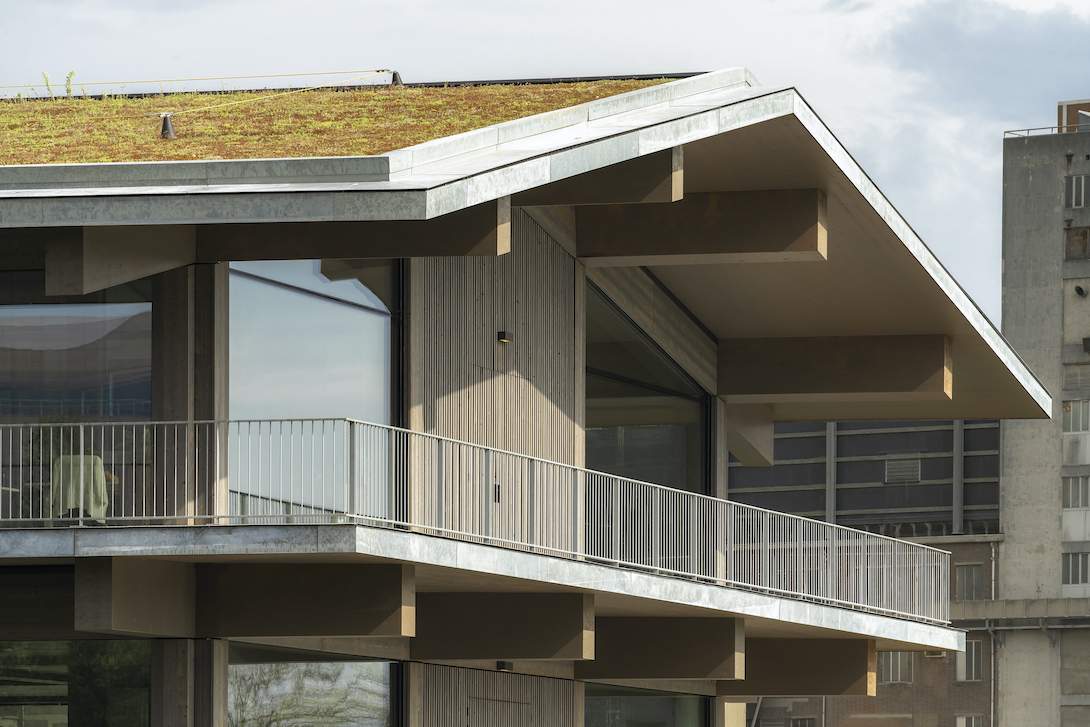 Dutch architecture firm Powerhouse Company has completed a floating office project in Rotterdam. Developed by RED Company, the three-storey Floating Office Rotterdam (FOR) is designed to be one of the most sustainable offices in the world, and is also the largest floating office in the world.
The carbon-neutral building is designed in wood – which can be easily disassembled and reused – and all the materials used in construction are recyclable. 'It's ready for the circular economy,' says architect Nanne de Ru, founder of Powerhouse Company and RED Company.
The project generates its own energy through 800 sq m of solar panels, which are positioned on the south-facing side of the rooftop adjacent to a green roof on the north-facing side. The project uses water from the Rijnhaven harbour it sits in to help cool the building.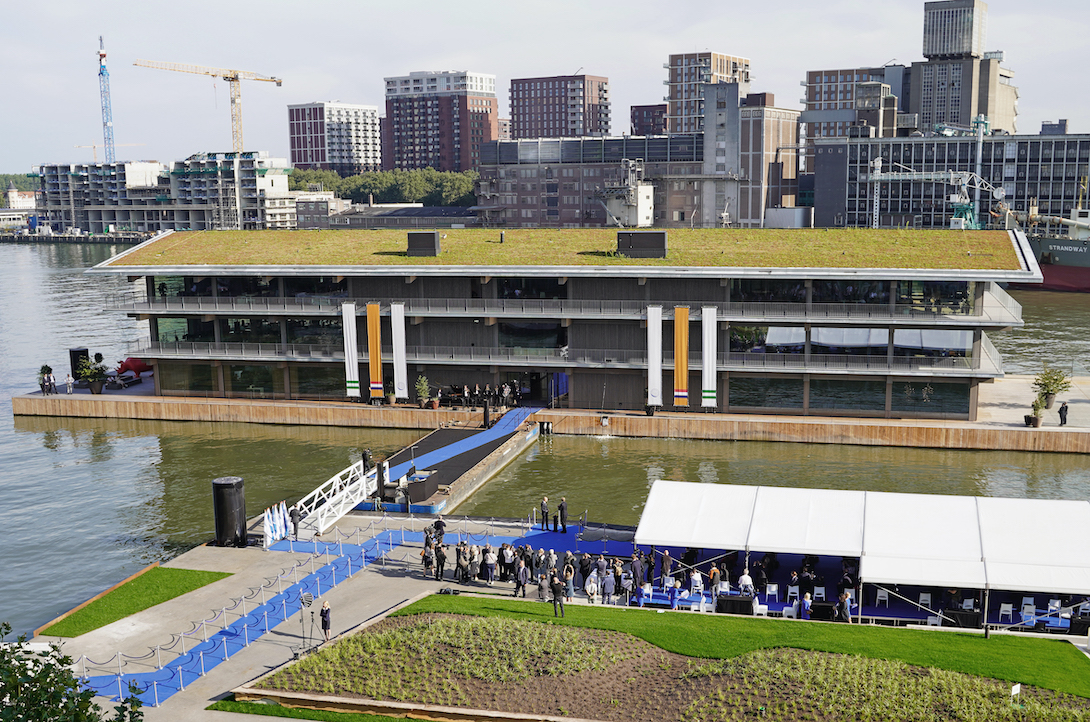 The FOR is home to the Global Center on Adaptation (GCA), an NGO chaired by Ban Ki-moon which promotes planning, investment, and technology to mitigate climate change. The office project is designed to be climate resilient and will continue to float as sea levels rise due to climate change. As an office hub, FOR is also home to Dutch bank ABN AMRO, RED Company, Powerhouse Company and the restaurant Putaine.
The FOR forms part of the ongoing larger regeneration of the Rijnhaven, formerly one of the of city's busiest working harbours which currently still includes disused former industrial land. As well as providing internal workspace, the Floating Office plays invites the public in from the harbourside with its restaurant.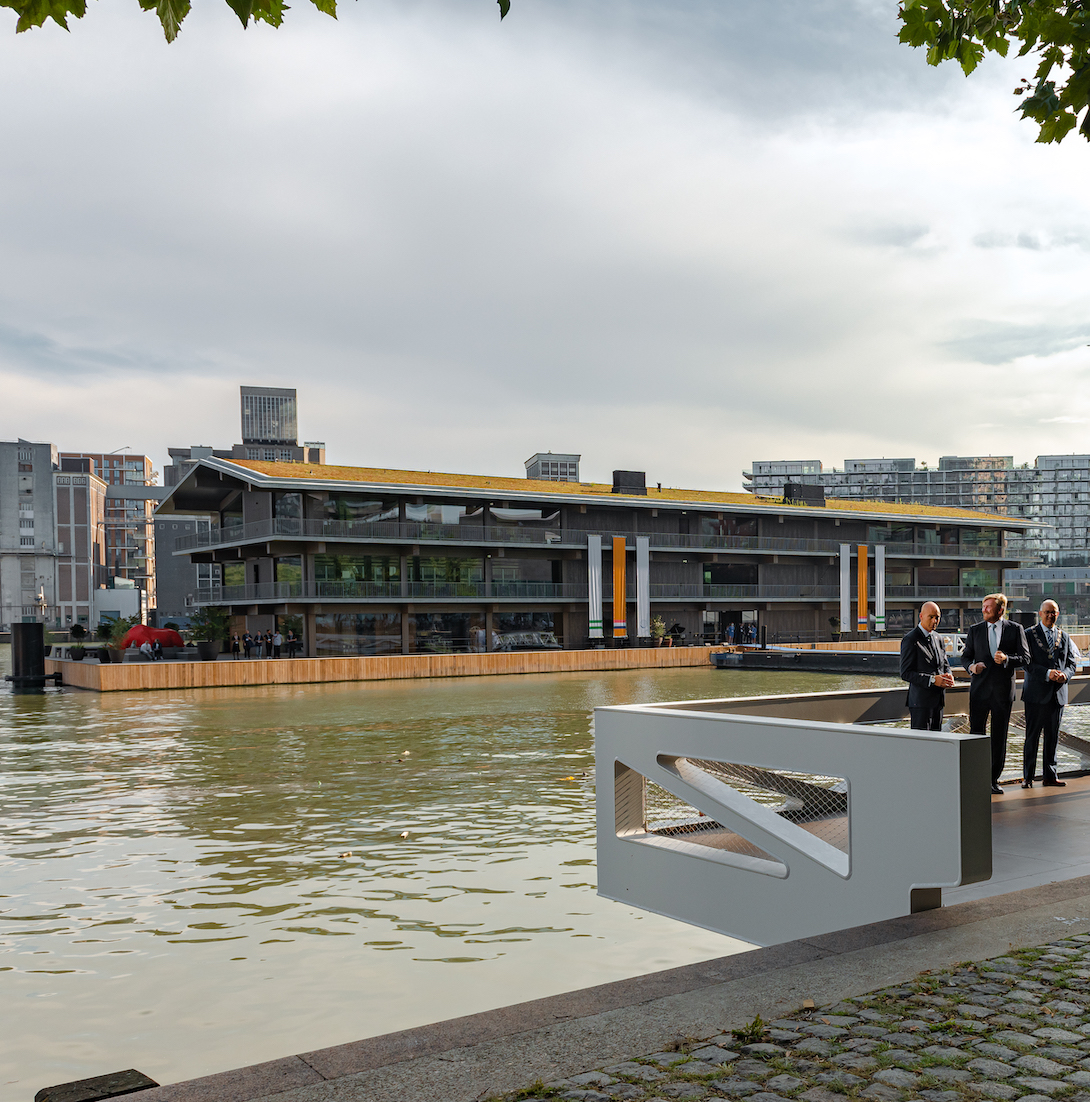 Photography by Sebastian van Damme
Get a curated collection of architecture and design news like this in your inbox by signing up to our ICON Weekly newsletter
---