The adaptive reuse project in Vietnam's Central Highlands creates a cultural hub steeped in history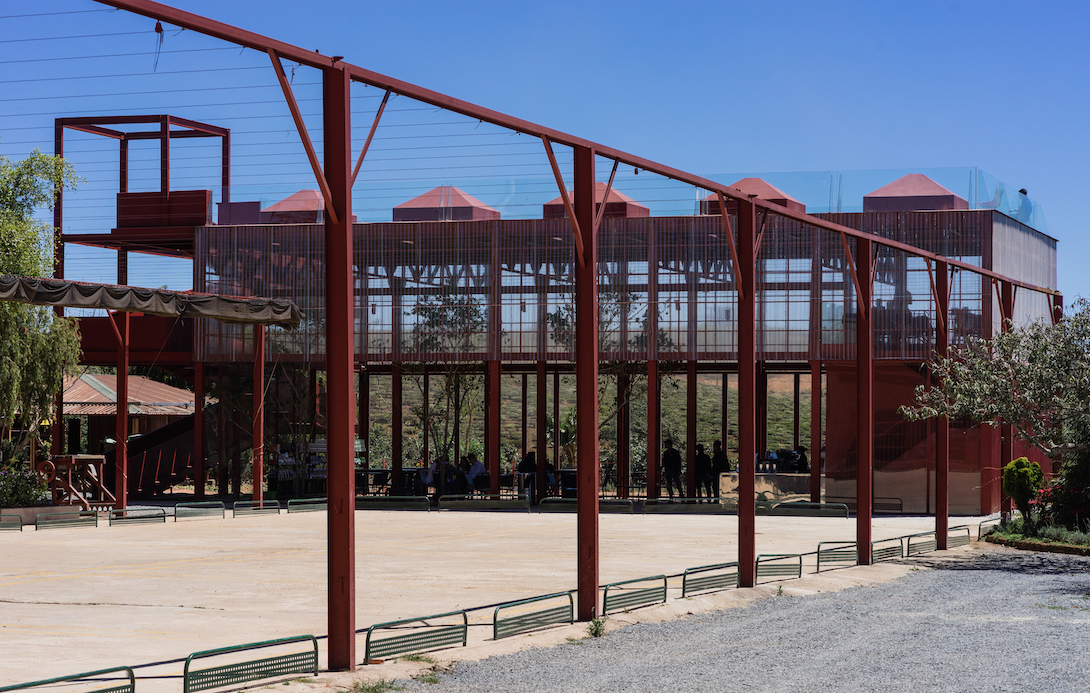 A historic tea factory on a farm in Vietnam's Central Highlands has been transformed into a museum and cultural centre. Led by Ho Chi Minh City-based architecture practice Bo Design & Construction (BODC), the Cầu Đất Tea Museum project prioritised structural reuse, simultaneously celebrating history and creating new cultural functions. 
Built in 1929, the factory is located in the rural Cầu Đất Farm near the city of Đà Lạt. Although the farm continues to produce tea, the factory stopped being used and ran into disrepair. It comprised four buildings, which were mostly clad in corrugated steel panels, and housed old machinery. The architects' approach was to remove the unstable walls in the building, restore structural integrity and rearrange the spaces for the new uses.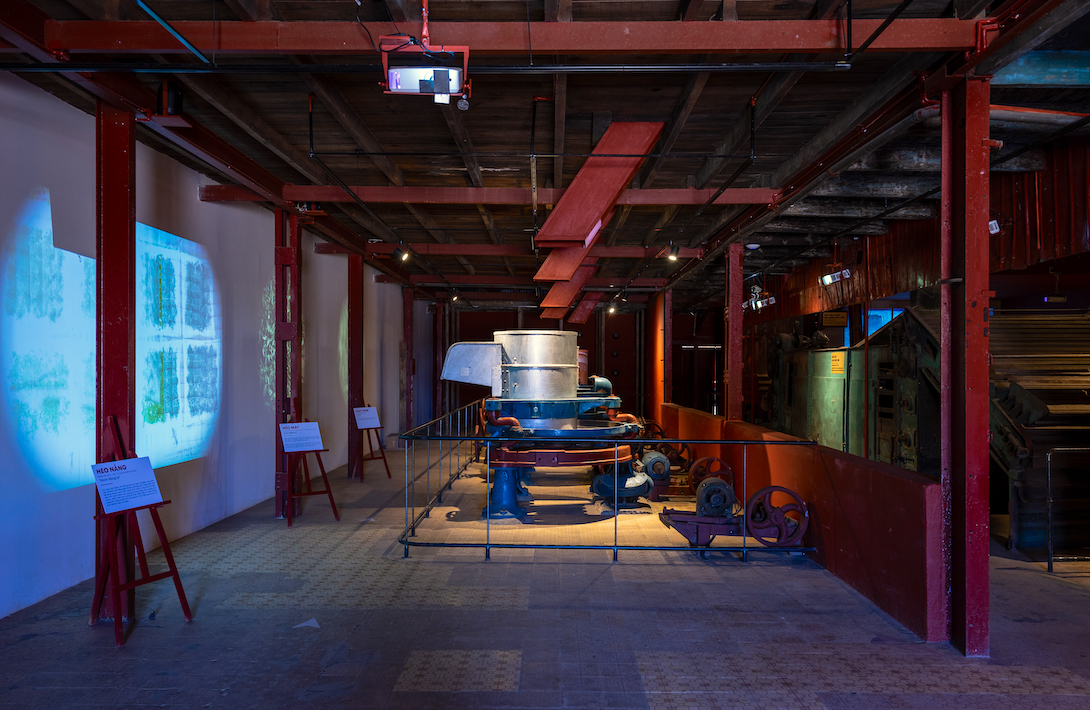 The materials used in the transformation include refurbished steel, polycarbonate panels, local bricks and soil-cement mixture made onsite. Inside, exhibition artworks are made from tea leaves and painted by mixing earth with acrylic. The exteriors of the factory buildings have been given a 'skin' of anti-rust paint, which both gives the complex a striking colour and serves as a 'giant canvas' for projection mapping projects in the future.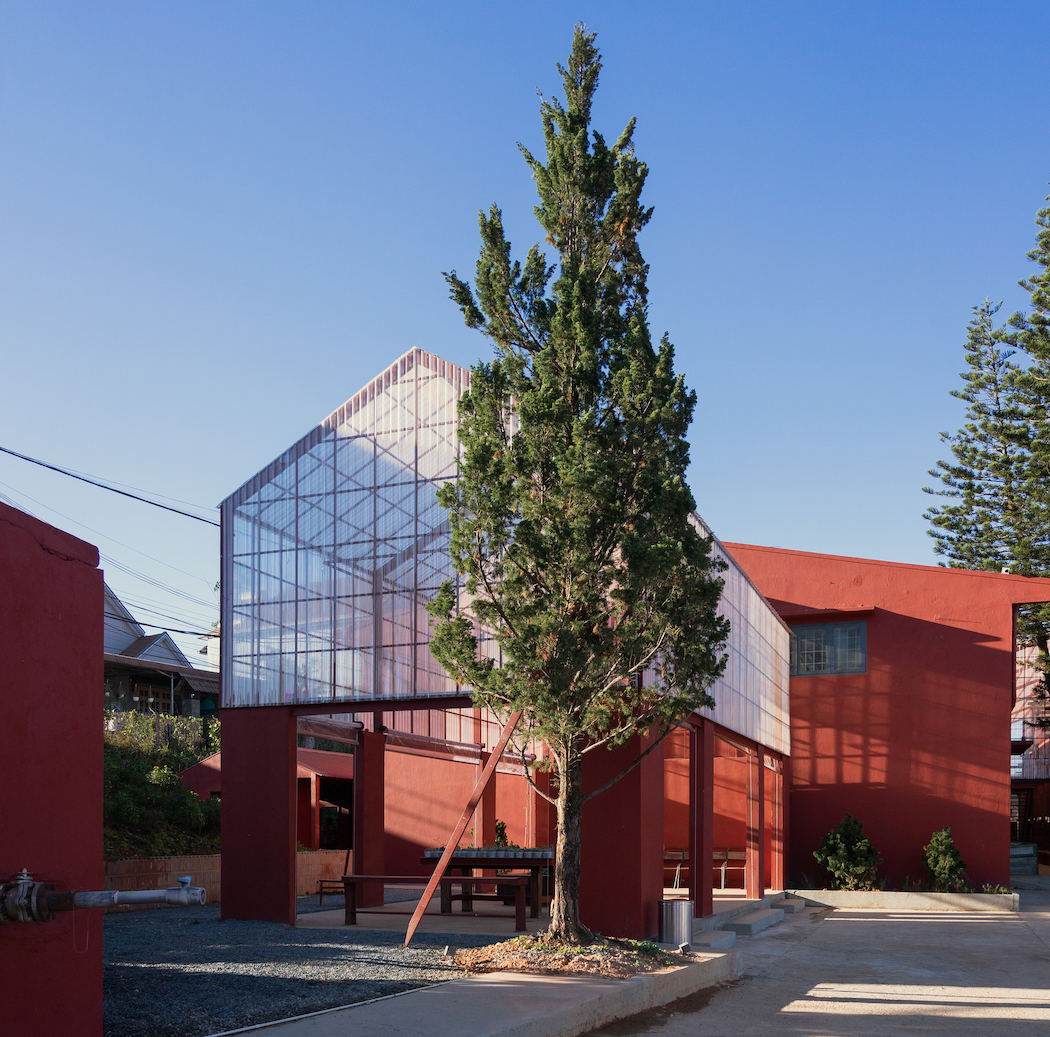 The new museum features exhibition spaces – engaging visitors in the culture of tea, history of the factory, and tea production processes – alongside art installation spaces, a tea bar and an open-air cafe/restaurant featuring a roof terrace. It is thought the complex will evolve over time, too, as the programme grows.
BODC – established by Nguyen Uy Vien and Dang Phuoc Tue, and primarily known for its cafe projects – hopes the Cầu Đất Tea Museum shows an alternative approach to simply demolishing abandoned industrial buildings. Here, structures have been reused and revitalised for meaningful new uses with a limited budget.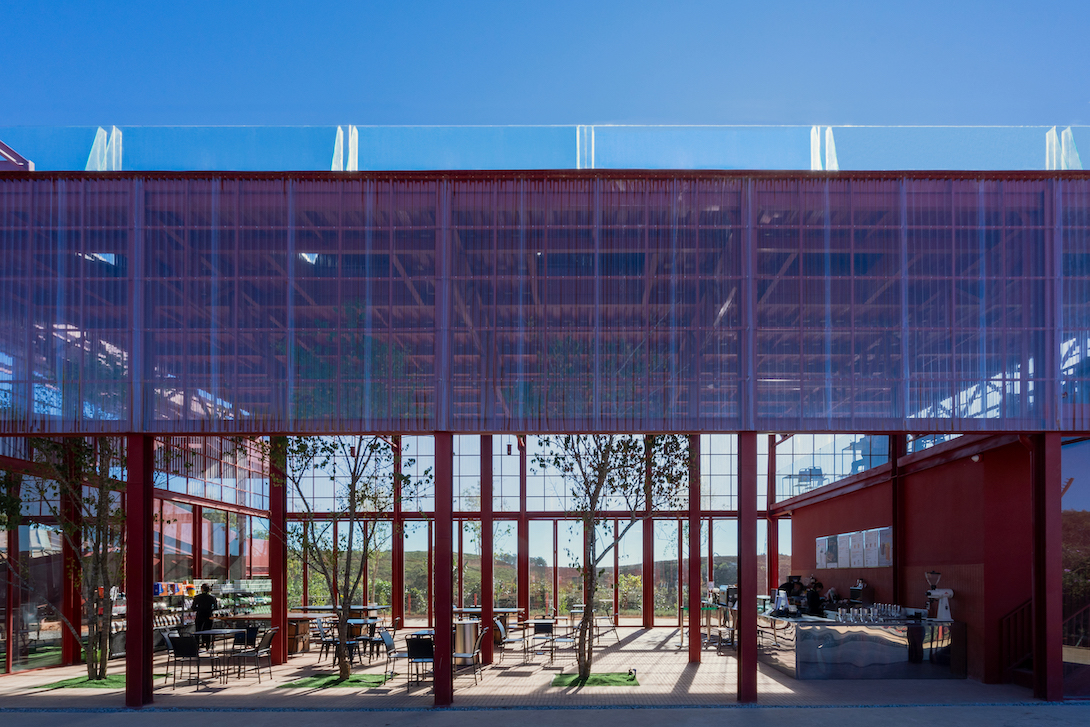 Photography courtesy of BODC
Get a curated collection of design and architecture news in your inbox by signing up to our ICON Weekly newsletter
---