The façade of this housing block in Kodla, Karnataka, features a play of geometric shapes, cubic forms and bold primary colours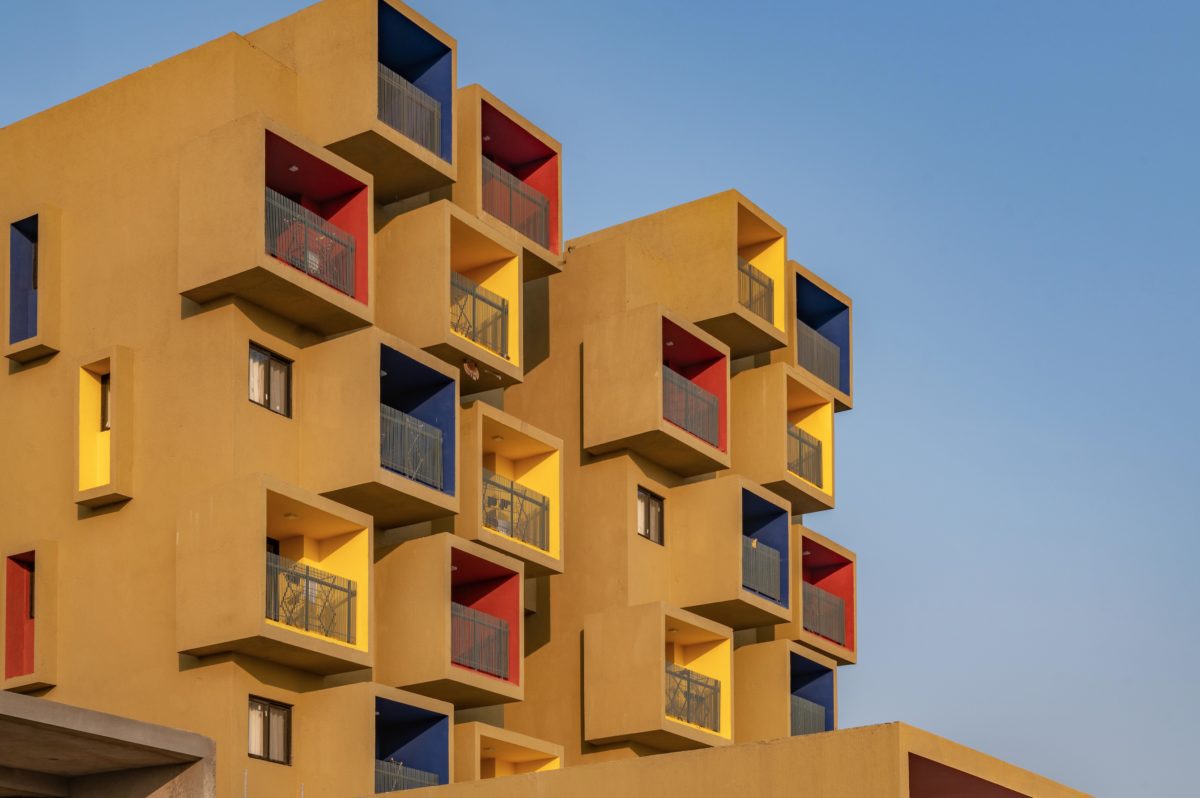 Mumbai-based architecture practice Sanjay Puri Architects has unveiled the design for Studios 90, a mid-rise building complex located in Kodla, Karnataka, India. The mixed-use building aims to combine multiple functions, including a combination of studio apartments, a hostel and guest house alongside a cafeteria, gym and games room.
Due to the hot climate of the region, where temperatures exceed 35°C for 8 months of the year, the cube-shaped building's rooms open onto colourful north-facing balconies occupying the upper floors, which gives residents access to fresh air while also providing acoustic shielding effects.
In Indian culture, colour holds important cultural, religious and traditional significance. Striking colour combinations are often used in traditional crafts, clothing and festivals such as India's popular Festival of Colours, Holi, to celebrate the arrival of spring.
As such, three of the most vivid primary colours – red, blue, and yellow – highlight the cantilevered balconies of each room, creating an identity and simultaneously enhancing the sculptural look of the building.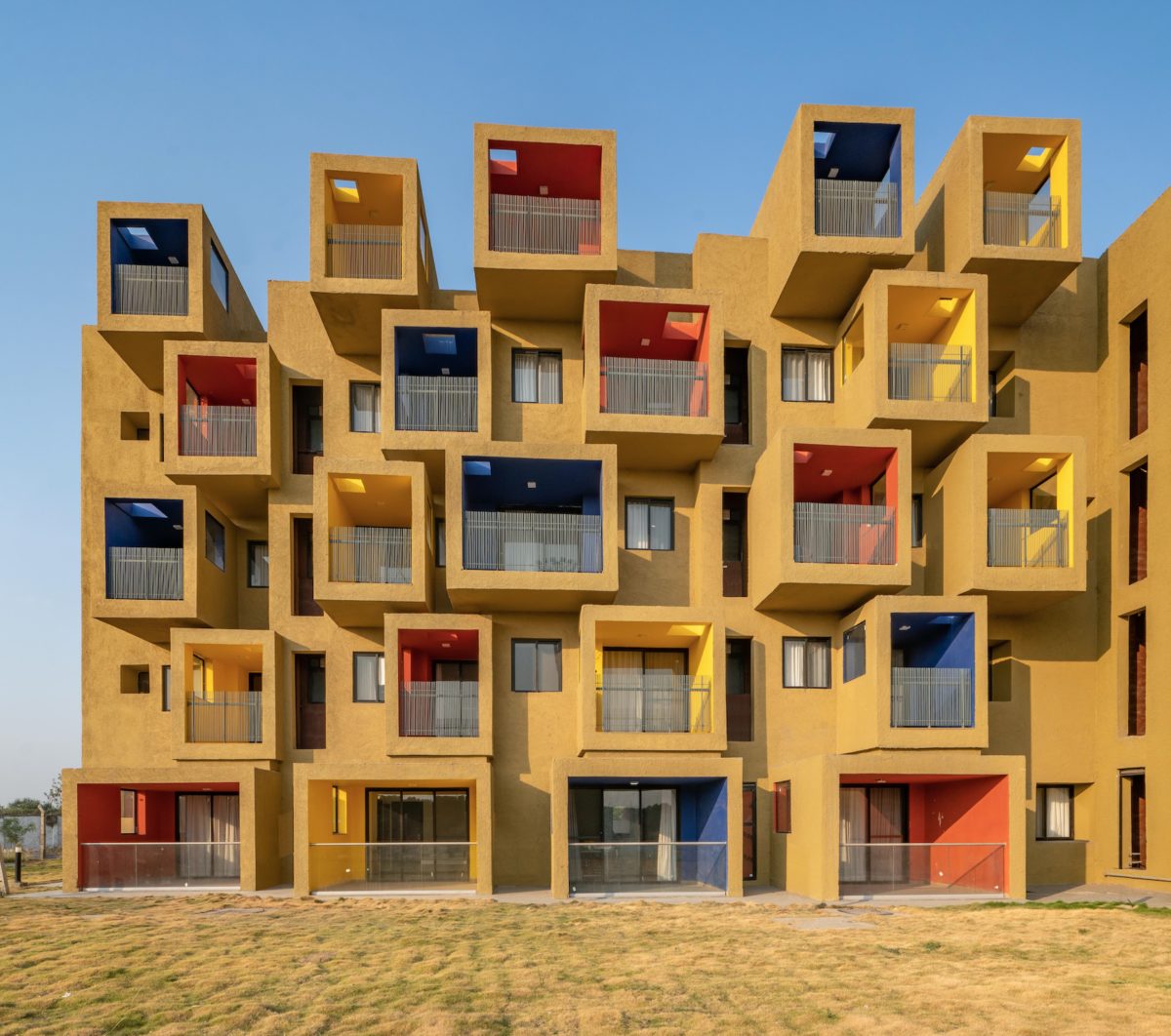 Economically built, with emphasis on natural ventilation and sunlight, the building finds balanced solutions that save energy. For instance, Sanjay Puri Architects incorporated fly ash brick walls to absorb less heat, as well as water recycling, rainwater harvesting, and sheltered outdoor spaces to reduce heat gain and render the design sustainable.
Sanjay Puri Architects are winners of the LEAF Awards London Best Interior Architecture 2021, the World Architecture Festival's Best Housing Project of the Year 2018 in Amsterdam, and the World's Best Residential building in the LEAF Awards, London 2017. The firm has amassed more than 270 awards, including over 195 international awards and over 100 National awards.
Photography by Ricken Desai
Get a curated collection of design and architecture news in your inbox by signing up to our ICON Weekly newsletter
---