Powered by wind turbine,  Nicolas Henninger's Cabanon project functions as a retreat within which to contemplate more sustainable ways of living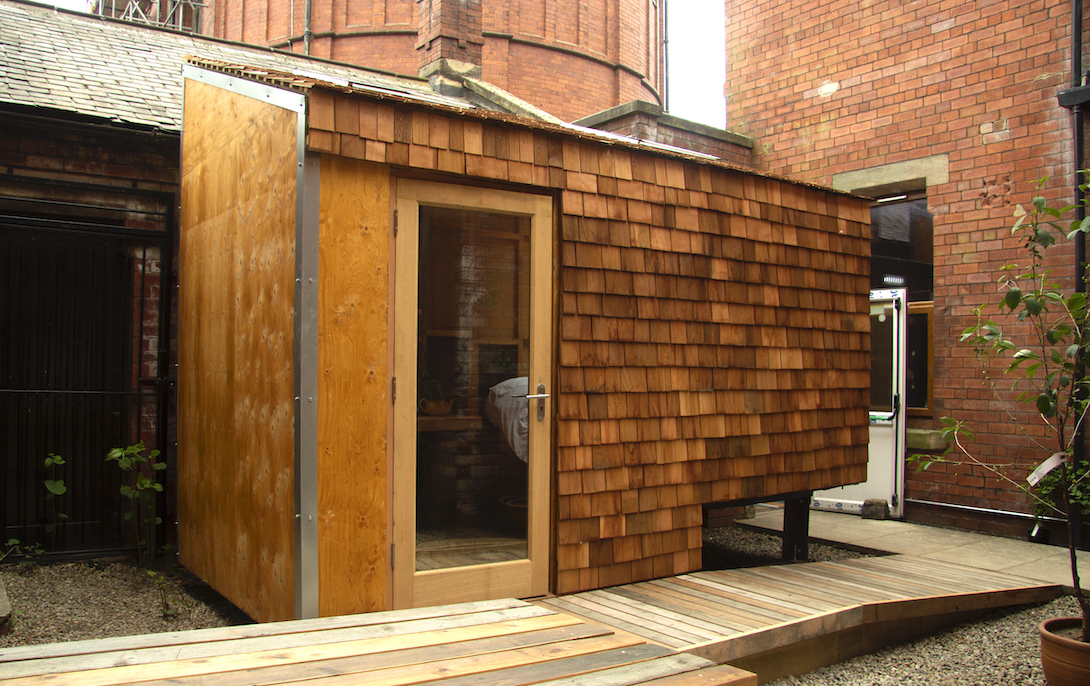 Words by Francesca Perry
London-based architect Nicolas Henninger has designed Cabanon, a 'low-waste living retreat' that was publicly installed in Leeds this June and now will remain in place as a permanent community space. Inspired by Le Corbusier's minimal retreat home which was no larger than 8x8ft and built from one material, Henninger's bothy-like cabin – constructed using reclaimed wood – was envisaged as a space for people to disconnect from the urban landscape and explore material changes that support a more sustainable way of life.
Cabanon stands as a conscious counterpoint to the idea that contemporary houses encourage wasteful ways of living. During its build and installation, young people from Leeds participated in workshops to learn about using sustainable materials, explore alternative architectural processes and fabricate parts of the project.
The project is located at the Art Hostel in the neighbourhood of Burmantofts, a hub run by Leeds organisation East Street Arts – which commissioned Cabanon – conceived as a space for people to create, debate, sleep and explore the city.
Cabanon is powered by an accompanying project by local artist Jake Krushell, who has created a small-scale wind turbine to generate energy for the cabin. Both projects form part of The Space Between programme by East Street Arts, which brings people together through science, art and activism in the city's communities of Burmantofts, Mabgate and Lincoln Green – in order to look at how climate change can be addressed through creativity in neighbourhoods on the cusp of gentrification.
Cabanon also forms part of  Season for Change, the UK-wide arts programme inspiring urgent and inclusive action on climate change, in the run-up to COP26, the UN's climate negotiations hosted by the UK this November.
Get a curated collection of architecture and design news like this in your inbox by signing up to our ICON Weekly newsletter
---