The Narbo Via museum, located in the historic town of Narbonne, presents 1000 ancient objects and hosts an archeological research centre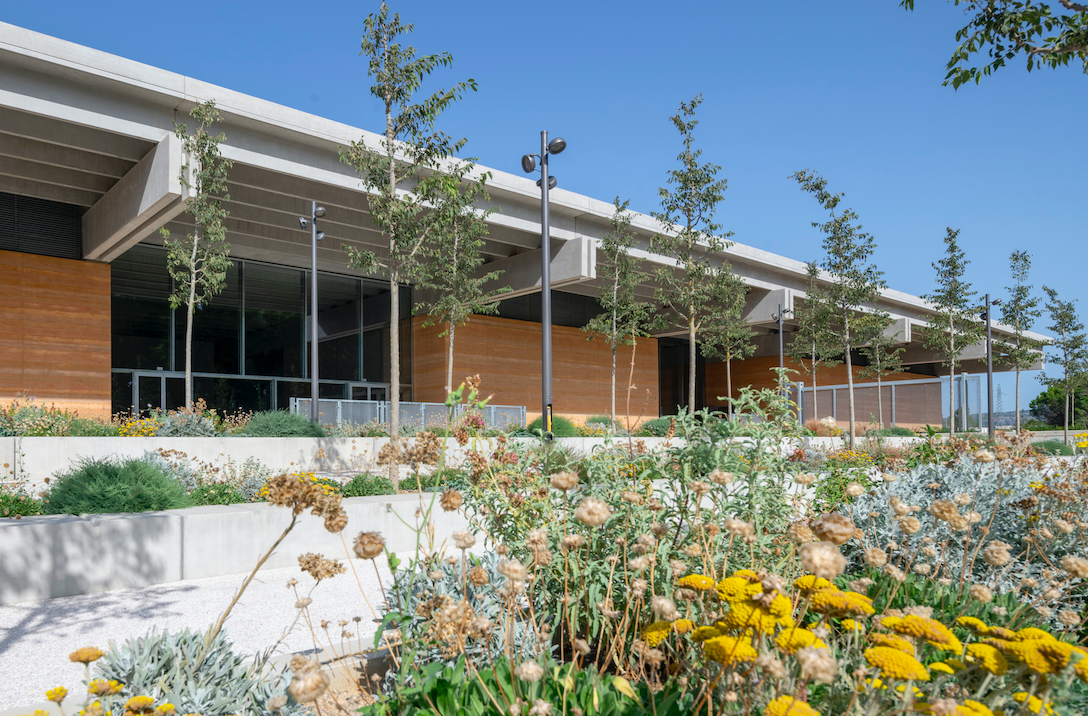 Foster + Partners has completed Narbo Via, a new museum of Roman antiquities located in Narbonne, southern France. The sleek yet monumental building sits at the entrance to the town, adjacent to a canal. Narbonne was established by the Romans in 118 BC as Colonia Narbo Martius – often referred to simply as Narbo. The new 8,904 sq m museum is conceived both as the starting point for visitors wishing to engage with the town's Roman history and as an archeological research centre. 
A full-height wall runs down the centre of the building, displaying ancient carved objects. This wall, the primary design gesture of the interior, separates the public areas and galleries from the more private research and restoration spaces – and provides glimpses through from one side to the other.
'The idea of bringing the city's remarkable ancient collection into an unashamedly contemporary context was a fascinating challenge,' says Hugh Stewart, partner at Foster + Partners. 'Working with [exhibition designer] Adrien Gardère, we developed the concept of a vertical display wall running the full width of the building, which puts the exhibits at the heart of the museum.'
The public side of the museum displays 1000 antiquities in a permanent installation, and hosts temporary exhibitions and events in dedicated galleries. There is also a multimedia education centre, auditorium, restaurant and bookshop.
Both the public and private spaces of the museum sit under a unifying concrete roof canopy, which overhangs the rectilinear building to shade clerestory windows and pedestrian walkways below. The museum walls are made from layers of dry-mixed concrete, using local aggregates in reddish hues; these have been tamped into place on-site, with a resulting stratified appearance that makes deliberate reference to archaeology.
A natural ventilation strategy in the building is inspired by ancient Roman technology. The majority of building services are contained within a subterranean void; cool air is pushed out at a low level and at low velocity, enabling natural air conditioning. The large spaces formed by the building's high ceilings create a thermal flywheel effect that pushes warm air upwards, from where it is exhausted at night. 
In the museum grounds, the landscaping is inspired by formal French gardens and the Roman courtyard; there is also a small amphitheatre for performances and displays.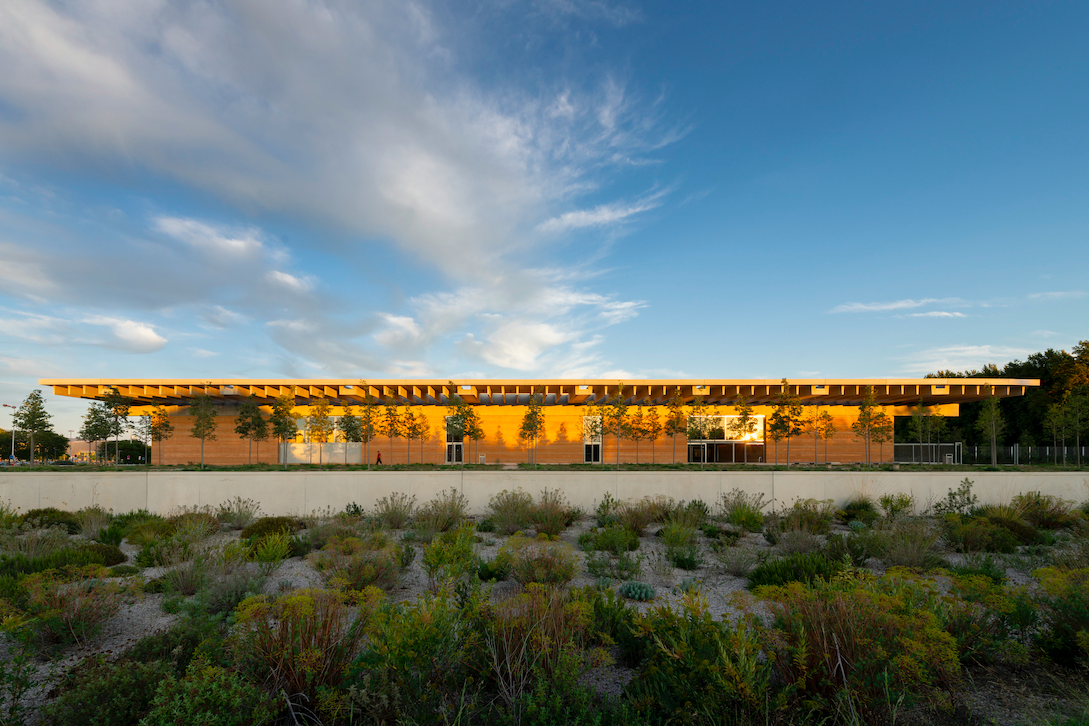 'Our work on Narbo Via extends a long relationship between the Foster studio and the south of France,' says Norman Foster, founder and executive chairman of Foster + Partners. 'The arts are vital to the life of a city and a cultural building has the potential to reinvent and regenerate its "sense of place", to break down physical and social barriers. Bringing together the old and the new, Narbo Via will renew the image of the museum, becoming not just a place for reflection but a creator of knowledge for future generations.' 
Photography by Nigel Young / Foster + Partners
Get a curated collection of design and architecture news in your inbox by signing up to our ICON Weekly newsletter
---