Designed by Tuñón Arquitectos, the Museum of Contemporary Art Helga de Alvear cuts a striking presence in the historic Spanish city of Cáceres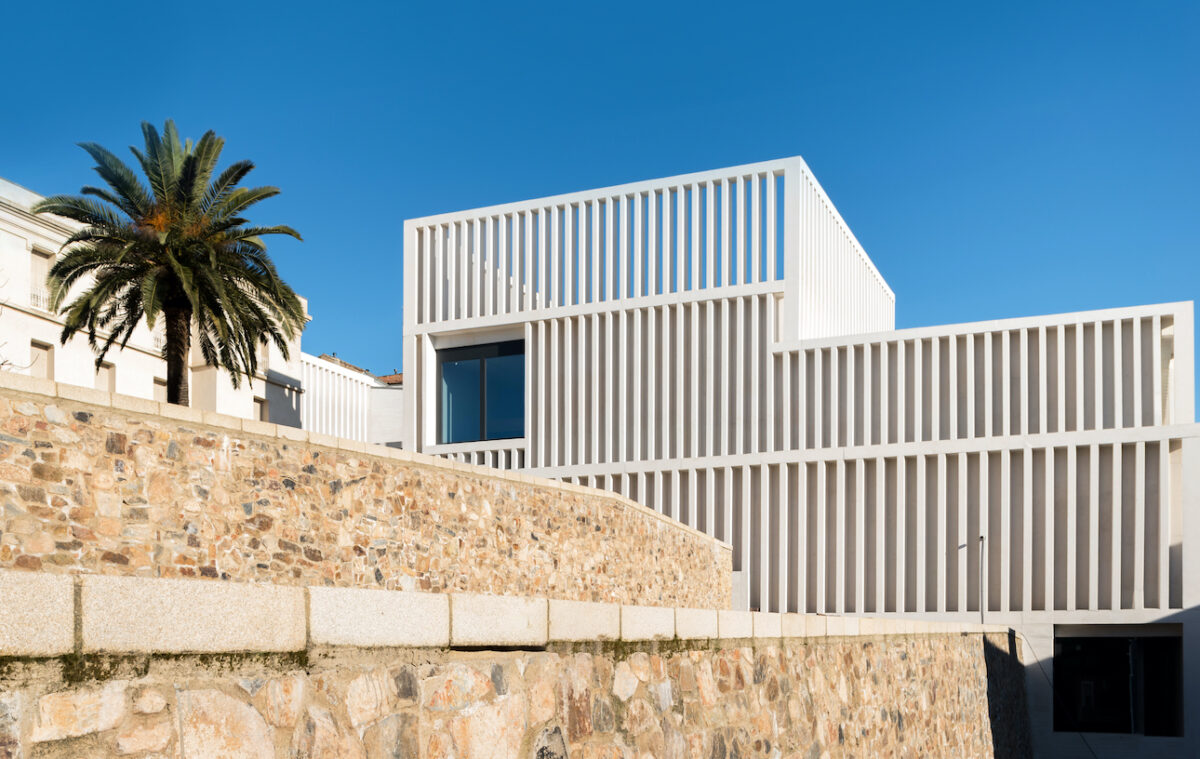 Words by Francesca Perry
A major new contemporary art museum has opened in Cáceres, a historic city in western Spain's Extremadura region. Designed by Tuñón Arquitectos, the Museum of Contemporary Art Helga de Alvear has been built to publicly exhibit artworks by more than 500 international artists – including Jenny Holzer and Anish Kapoor – which acclaimed gallerist Helga de Alvear has collected over 40 years. 
De Alvear established a non-profit arts foundation in Cáceres in 2006, housed in Casa Grande, a palatial building from 1913. The new 5,000 sq m museum brings together this building, the restoration of which formed the first stage of the project, with a major new extension clad in white reinforced concrete, housing spacious exhibition halls.
Located on the southern edge of Cáceres' Old Town, a World Heritage Site, the new building is sited on an imaginary line that separates this medieval historic centre from the modern part of the city. Both a symbolic and literal route is created between past and present with the addition of a pedestrian path and staircase across the sloped site to connect these two areas.
'The project tries to listen to the place, and imagine a possible city that, without renouncing our time, is capable of preserving the way the city breathes,' explains architect Emilio Tuñón.
Tuñón was previously the partner of Luis Mansilla in Tuñón+Mansilla Arquitectos and took forward the museum project after Mansilla's death in 2012. The duo's best-known project together is MUSAC (Museo de Arte Contemporáneo de Castilla y León) in Spain, which won the Mies van der Rohe Award in 2007.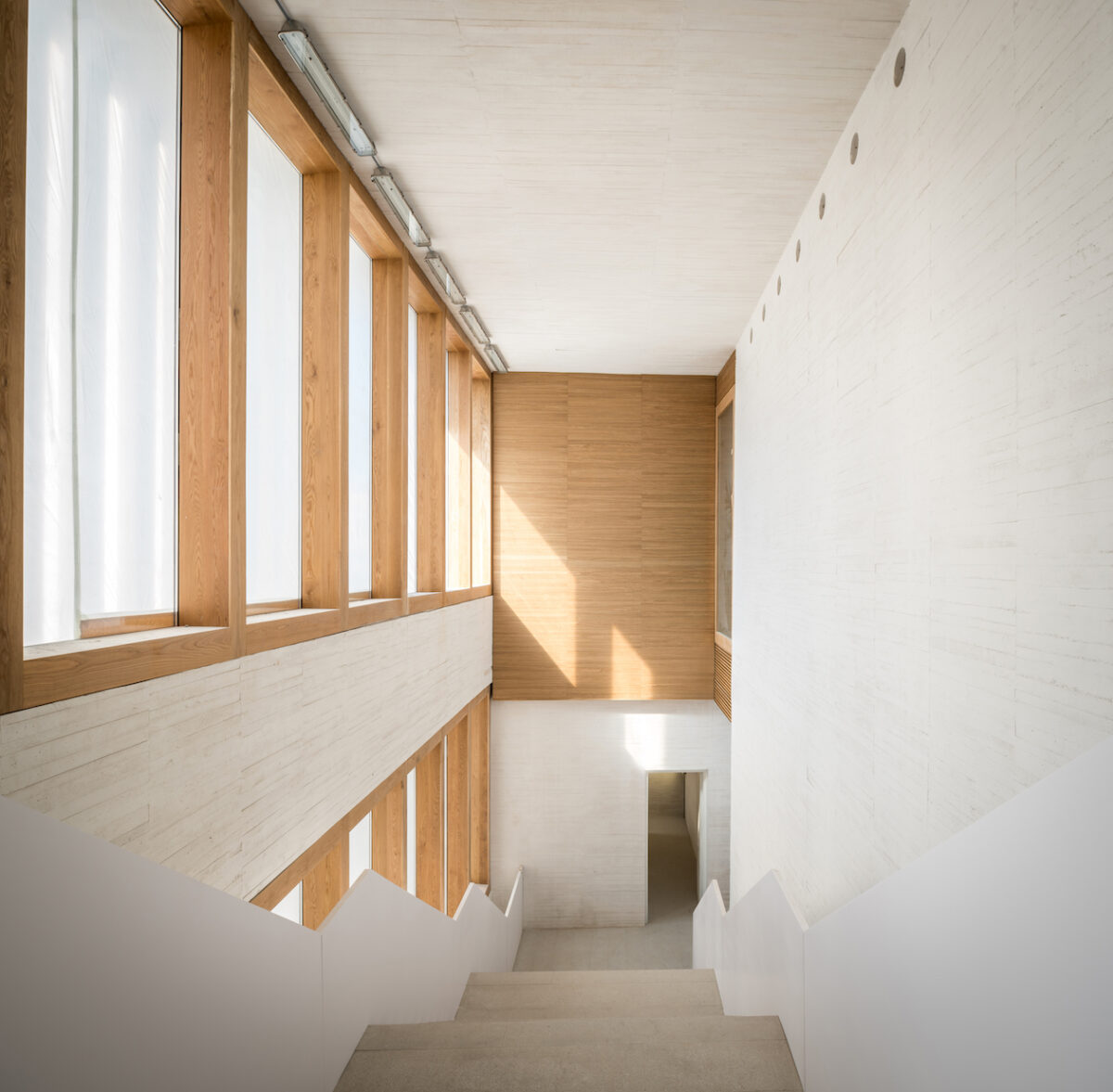 The exterior of the new building is defined by an eye-catching white grid dominated by slender vertical pillars. Inside, generous glazing and oak wood finishing give the circulation spaces a warm, welcoming feel. Flexible galleries have white-painted plasterboard and polished concrete floors to set a minimal backdrop that allows the artworks to speak for themselves.
The King and Queen of Spain officially inaugurated the Helga de Alvear Museum on 25 February, opening it to the residents of the city and the Extremadura region ahead of its international opening later this year.
Photography by Amores Pictures
---