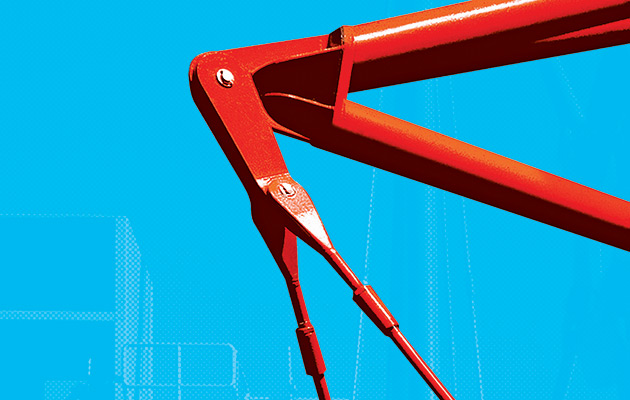 Andreas Gursky, Amin Taha, the new US London embassy, and the return of High-Tech superstructures: take a sneak peak inside our latest issue, hitting the shops February 28
James McLachan, editor of Icon: Despite growing interest in postmodernism over the last few years, it never felt like the style was likely to make a comeback. Discounting a couple of practices (the exceptions that proved the rule) it remained little more than a curiosity.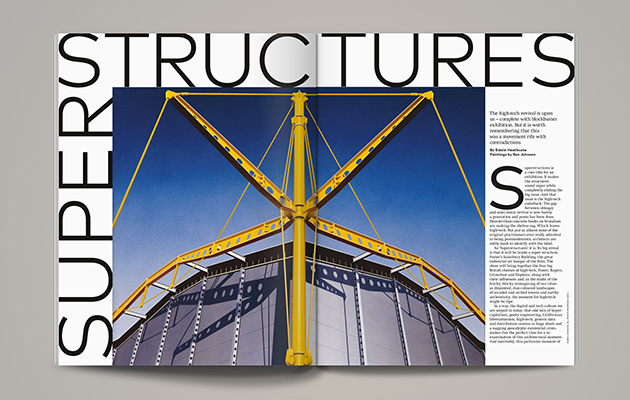 Still, its influence is felt in less obvious ways – a subtle return to ornament expressed through material honesty being one, a renewed appreciation of colour another. It serves as a reminder that architectural styles never truly go away, they just evolve into something else.
High-tech was arguably the last truly British architectural movement, and despite its key exponents being thoroughly underwhelmed with the label, it proved infinitely more resilient than pomo.
For starters, its reverence for muscular engineering made it far easier to grasp as a concept, even if, as this month's cover story explores, at its heart lay a contradiction – a fascination with Victorian engineering coupled with an optimistic view that technology would save us. Nevertheless, the assurances it made towards purpose and intent found ready ears in a country not predisposed to intellectual musings.
The style proved hugely exportable: its legacy is palpable in everything from the gargantuan rail stations in China to Amazon storage warehouses. Yet its absorption into the mainstream, however watered down, does not detract from the prescience of its origins.
We stand at a similar moment in time, when anxieties over our place in the world, coupled with the eternal tug of nostalgia, are matched with a woolly, but pressing notion that we need to think big to secure our future. Are the conditions right for a full-blown high-tech revival? I wouldn't bet against it.
Also in Icon 178
Q&A with Amin Taha: Clerkenwell's own material creative weaves rich storis of time and place from rough-hewm limestone, terracotta concrete, even basketwork. Just don't call him a postmodernist…
Designers in Residence: 10 years of the Design Museum's influential programme. Riya Patel looks back at its successes and the challenges ahead
New US Embassy: Trump's embassy anxiety echoes the contradiction of his politics, says Peter Smisek
Crimes against design: men's watches – an ode to toxic masculinity
Review: Andreas Gursky The Hayward in London reopens with a retrospective of the master manipulator
For all this and more, subscribe to Icon magazine here
---