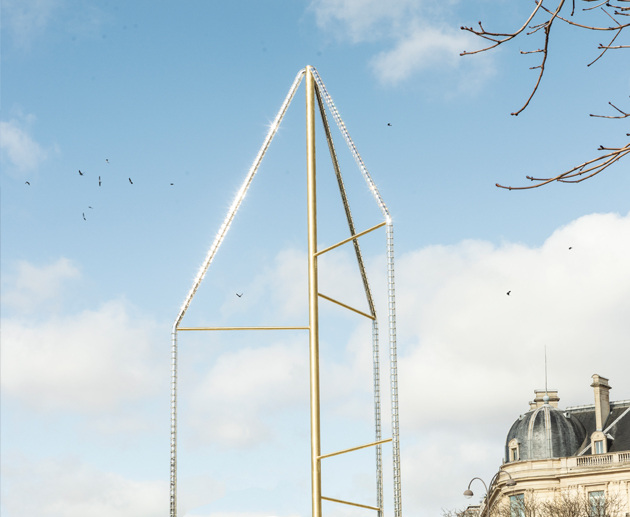 Swarovski and Bouroullec brothers designed a new set of fountains for Paris. Photos by Bouroullec Studio
Ronan and Erwan Bouroullec have designed six fountains to appear on the Champs-Elysées in Paris featuring the first permanent outdoor display of Swarovski crystals in the public space.
The six fountains will sit on the roundabout between Place de la Concorde and the Arc de Triomphe, rising out of basins originally created in the 19th century and now renovated for the new display. The new installation will be officially unveiled on 21 March.
The fountains feature a total of 3,060 crystals, with a bronze central mast fitted with LEDs to light up the sparkling elements at night. The Bouroullec brothers designed the fountains to reach the same height as surrounding trees and used delicate elements so the crystals would appear suspended. The design required both custom-cut crystals and a bespoke support structure in order to hold the LEDs and create the desired light display.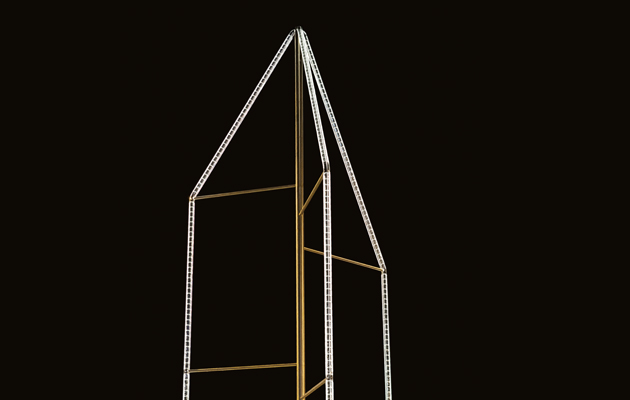 The fountains will be lit up at night
Ronan Bouroullec said, "For this project, it was important for us to stay in keeping with historical tradition by choosing crystal, a material that similar to the one that was already found in the previous fountains on the Champs-Elysées, the glass. In this instance, crystal is like a living substance; its perception shifts with the changing light of day and over the course of the seasons. At night, the crystal diffuses a soft light."
As well as being illuminated, the fountains will have gently rotating elements that will reflect light in a similar way to a chandelier. The whole set slowly moves, providing an eye-catching new display. The technicalities of the design required the work of 250 people over three years as well as a patent that covers the combining of crystals with LEDs.
---