Swedish lift company Aritco has teamed up with artist and cross-disciplinary creative Evelina Kroon who is an up-and-comer we're watching closely
Award-winning Swedish lift company Aritco has launched a new DesignWall Geometric for its fully customisable Aritco HomeLift in a limited edition of fifty units which will be on show during this year's edition of Design London.
Geometric is the result of a collaboration between Alexander Lervik, one of Sweden's top designers, and graphic artist Evelina Kroon. Referencing traditionally female crafts, her work spans the fields of painting, colouring and set design.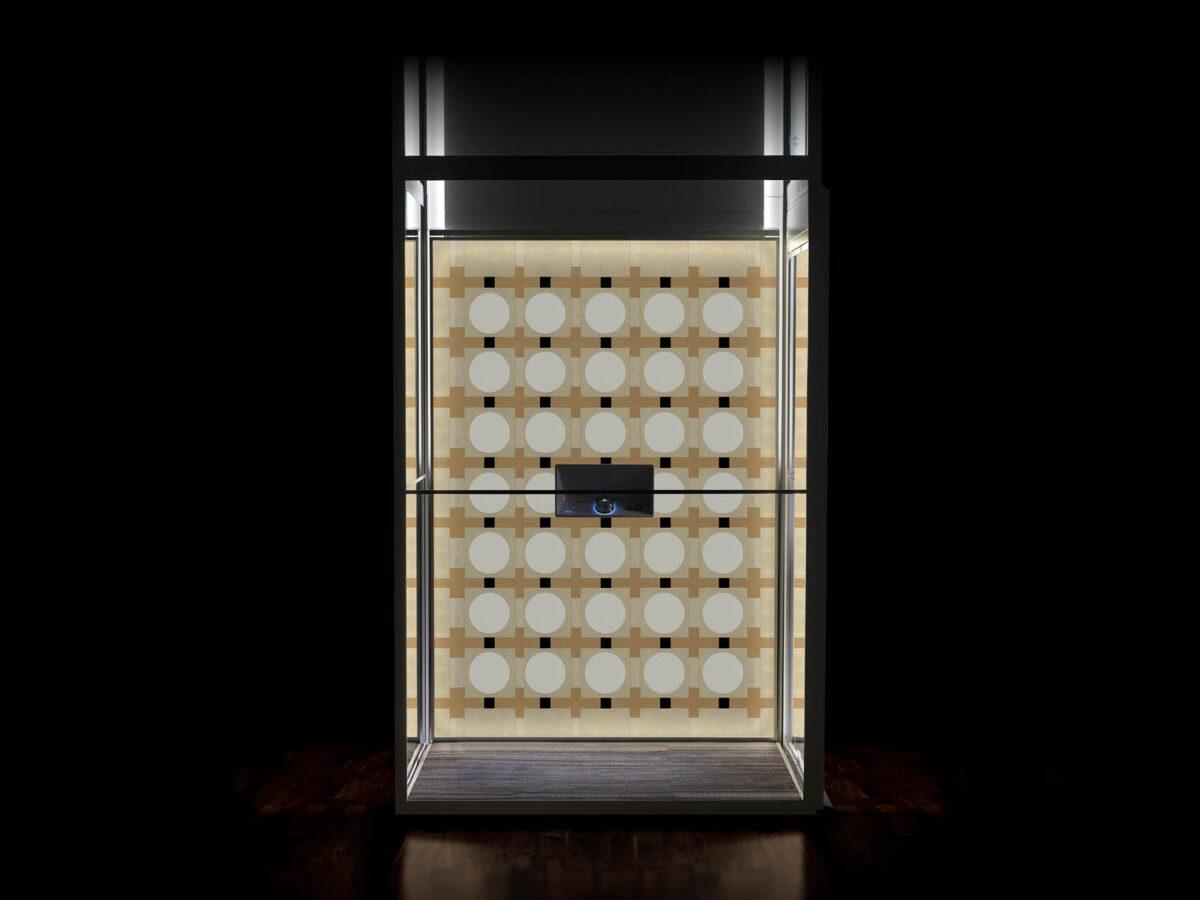 Lervik developed the original concept behind Aritco's home lift in 2016, using light and the latest technology to make it adaptable to modern ways of living. Meanwhile, Kroon uses tape to create an eclectic aesthetic that she applies to paintings and set design.
As Lervik thrives on collaborations with other creatives, he sought out Evelina Kroon who is known for her distinctive aesthetic which draws on graphic patterns from wallpapers and prints from the 1960s and early 1970s.
Kroon began the design process with a wood fibre board layered with tape and different materials to create repeat patterns. She then sent a series of six sketches over to Lervik who developed the pattern further by adding in circular shapes and creating a digital file. Aritco then selected one colourway and sent it to Stockholm Print who manufactured the bespoke glass wall.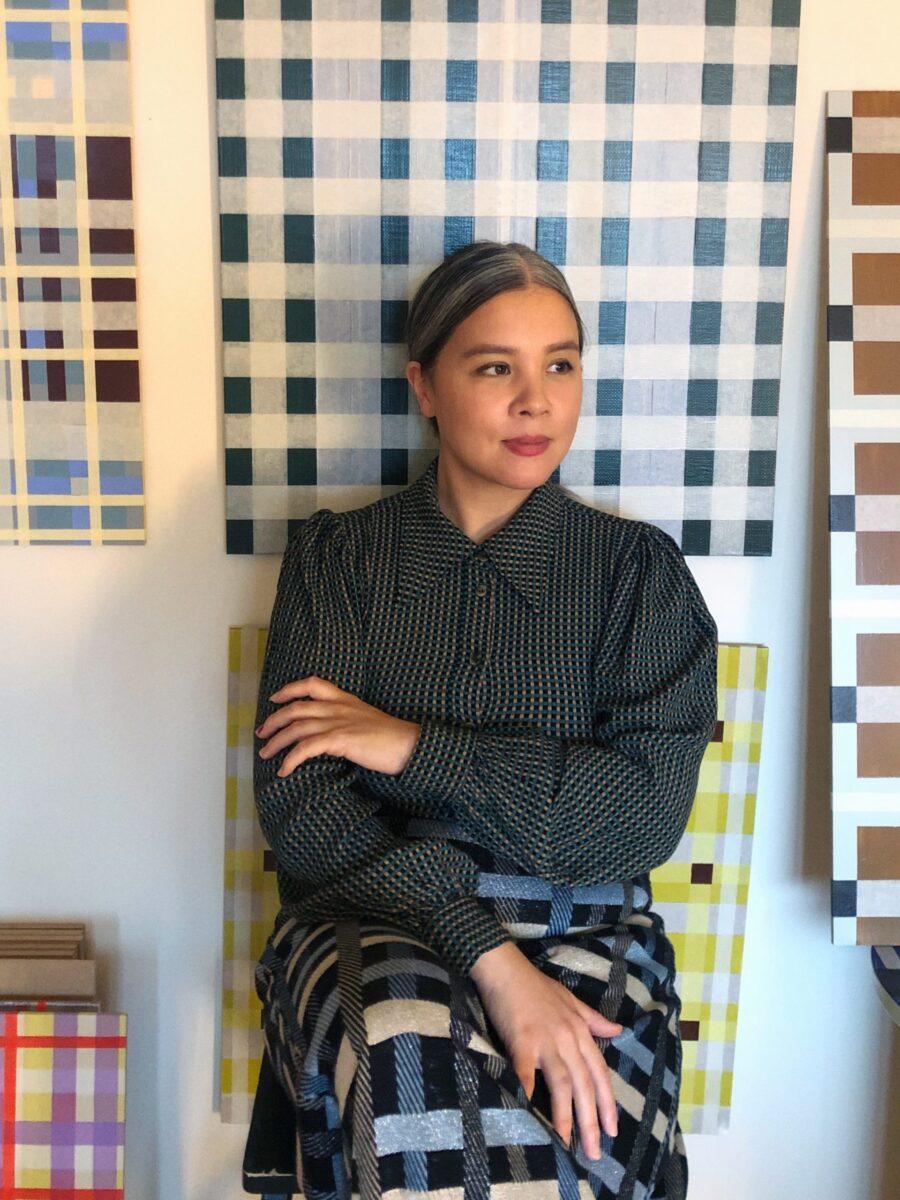 'I was inspired by the scale of this design as it's one of the biggest patterns I've worked on so far,' says Kroon.
'We wanted to create a clean, timeless and graphic pattern, focusing on shapes and materials rather than colours. I'm so happy with the result—it's a calm design that's modern with a retro touch.'
Get a curated collection of design and architecture news in your inbox by signing up to our ICON Weekly newsletter
---