The studio's new flexible system of urban furniture is designed to accommodate the outdoor social life tentatively anticipated in the post-lockdown era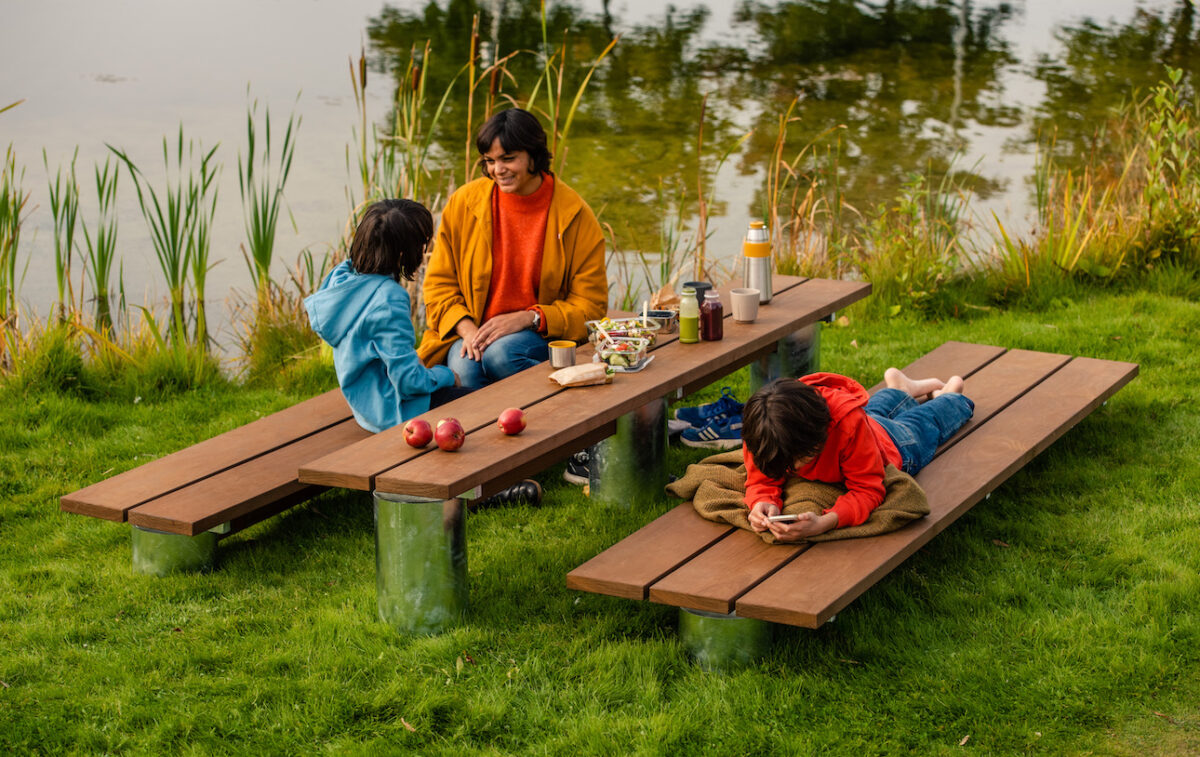 Words by Francesca Perry
At the peak of lockdowns, many public benches were cordoned off to prevent people sitting, lingering, and gathering. As we seek to recover from the coronavirus and its impact on society, however, those type of activities are vital parts of the everyday, and the role of the public bench in urban life is an oft overlooked but critical one.
It is with this in mind that Stockholm-based Note Design Studio developed Plinth – an adaptable system of new outdoor seating based around the idea of a picnic bench – for Vestre, a Norwegian manufacturer of urban furniture.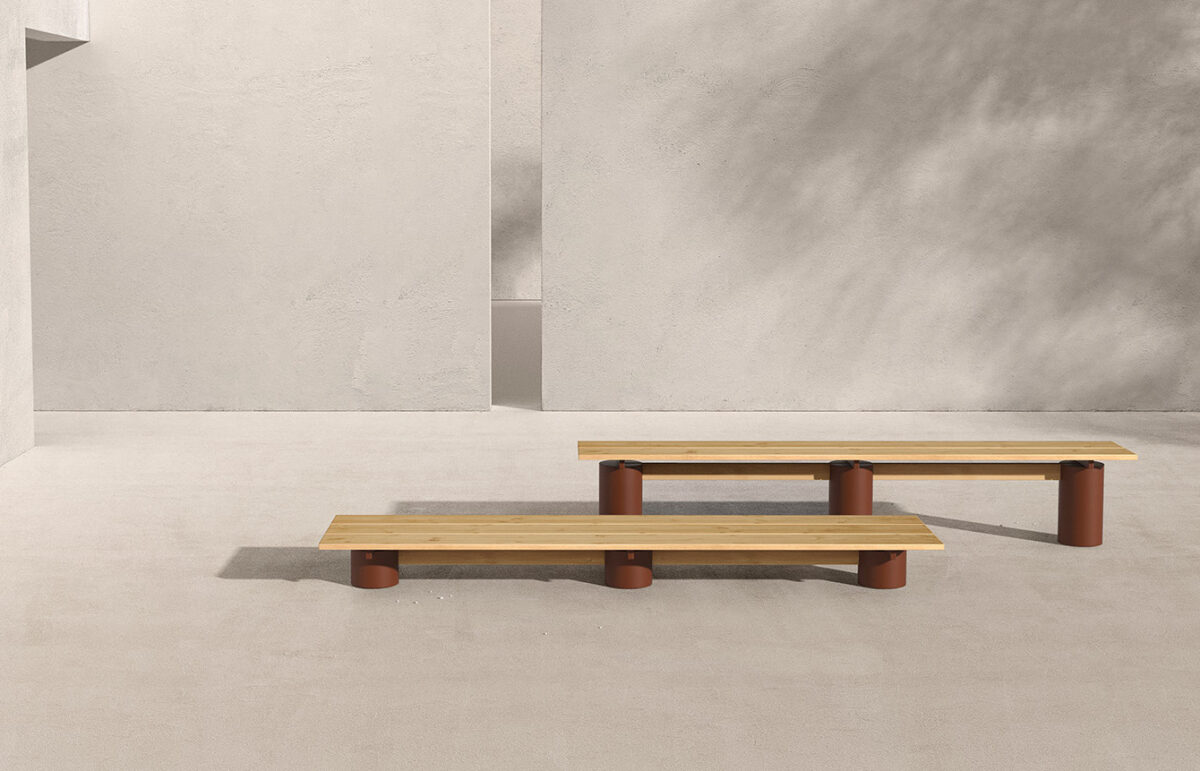 Note's research process included examining the social role that the concept of a picnic table plays across cultures, considering what picnicking means to different people, how they socialise outdoors, and how factors such as climate and weather influence these behaviours. One realisation was that outdoors, people are more inclined to use furniture more freely – sitting, stretching, exercising, working, eating, sleeping, playing, standing, leaning, or lying down as the need arises.
Note's resultant design – launched this March – is a flexible, modular system built on a few key elements that can be deployed in different combinations and at different scales and heights. The core components include a wooden bench seat/tabletop, a base made of steel cylinders and an optional backrest rail. 
Part of the brief was to design something for the future: 'The main challenge for us was to define what the future is, how it shapes our society and what society needs,' says Charlotte Ackemar, product designer at Note Design Studio. 'Is the future something high-tech we have all seen in movies? Or might it involve going back to a more analogue society, one where we seek out each other's company and value the time we physically spend together?'
Get a curated collection of architecture and design news like this in your inbox by signing up to our ICON Weekly newsletter
---