The 5km-long Blue Line Park, created alongside a transformed railway line, animates the city of Busan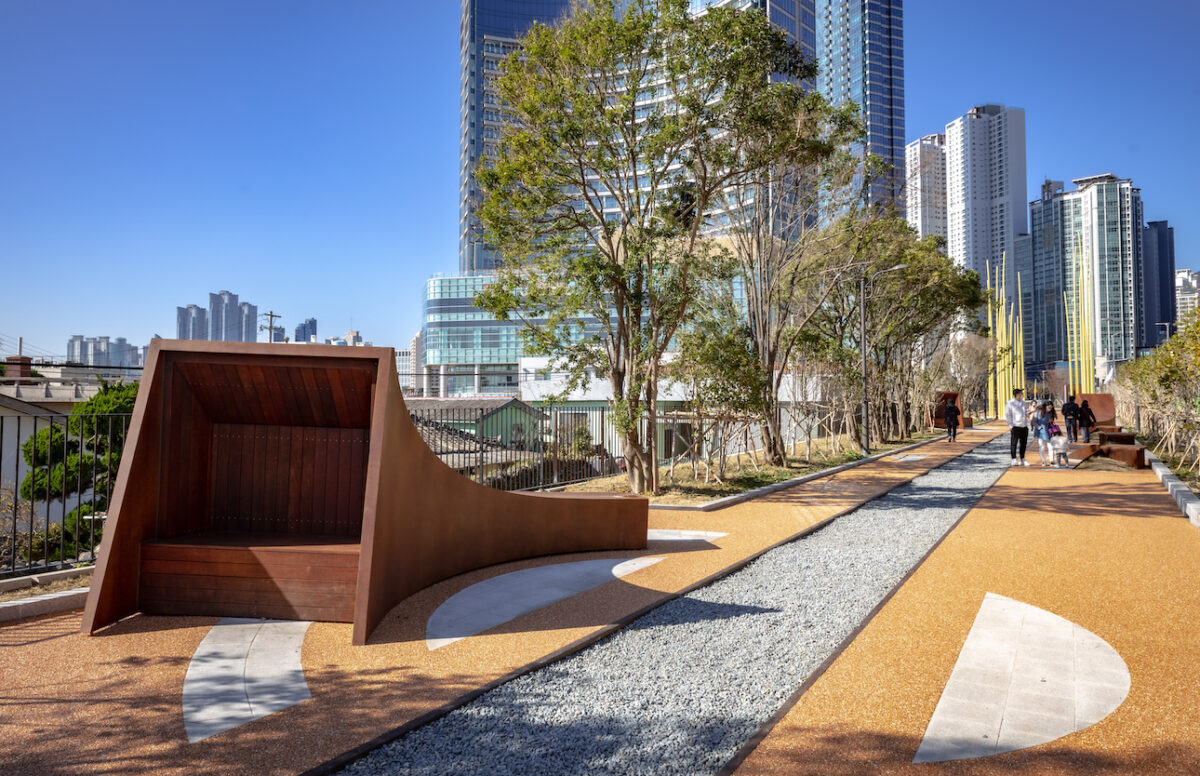 Milan-based Migliore+Servetto Architects has completed the Blue Line Park, a 5km-long linear park that runs along the coastline and through the city of Busan in South Korea. 
The park is the result of a transformation of a disused railway overlooking the East Sea, Sea of Japan. A new touristic railway and cable car have been constructed along the original rail line with new tracks, while the pedestrian park has been designed alongside the line, opening up in key places. 
The park is dotted with eye-catching installations, as well as seating, lighting and planting. Migliore+Servetto oversaw the art direction of the park, including the design of pedestrian paths, visual identity and wayfinding.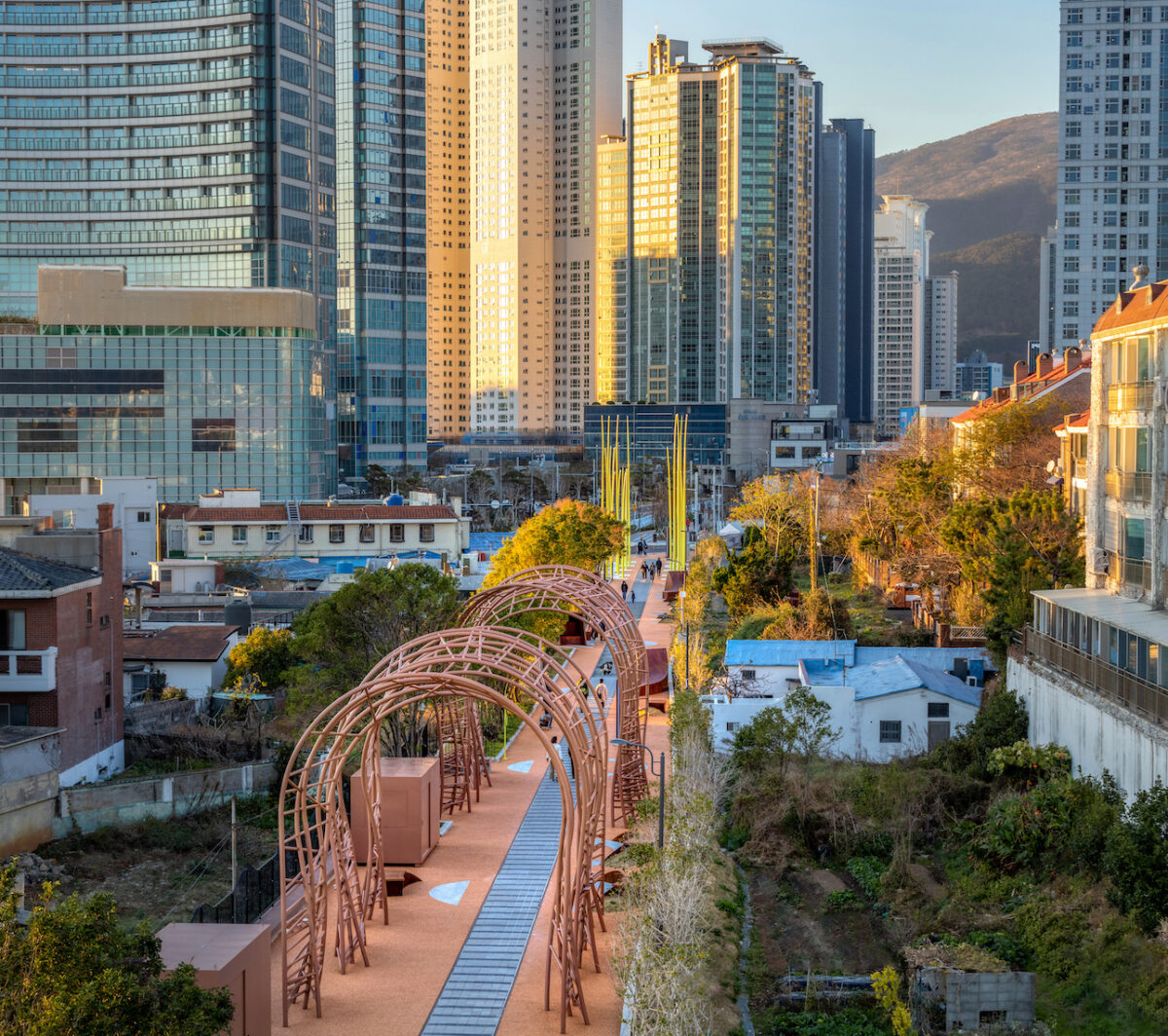 Mipo Station, where the park begins, is located amid the skyscrapers of Haeundae District. The entrance is marked by tall corten steel totems, bearing information and maps, followed by a 'forest' of 10m-high yellow fibreglass poles, a motif that recurs at key moments along the park to become landmarks of identity and orientation.
The pedestrian path, flanked by newly planted green areas, is made from stone and resin in two colours, terracotta red and white. There are corten steel benches with fluid shapes, followed by an arcade of six irregular metal arches that recall train tracks. Corten steel box structures have been created that can host small businesses or workshops for local artisans.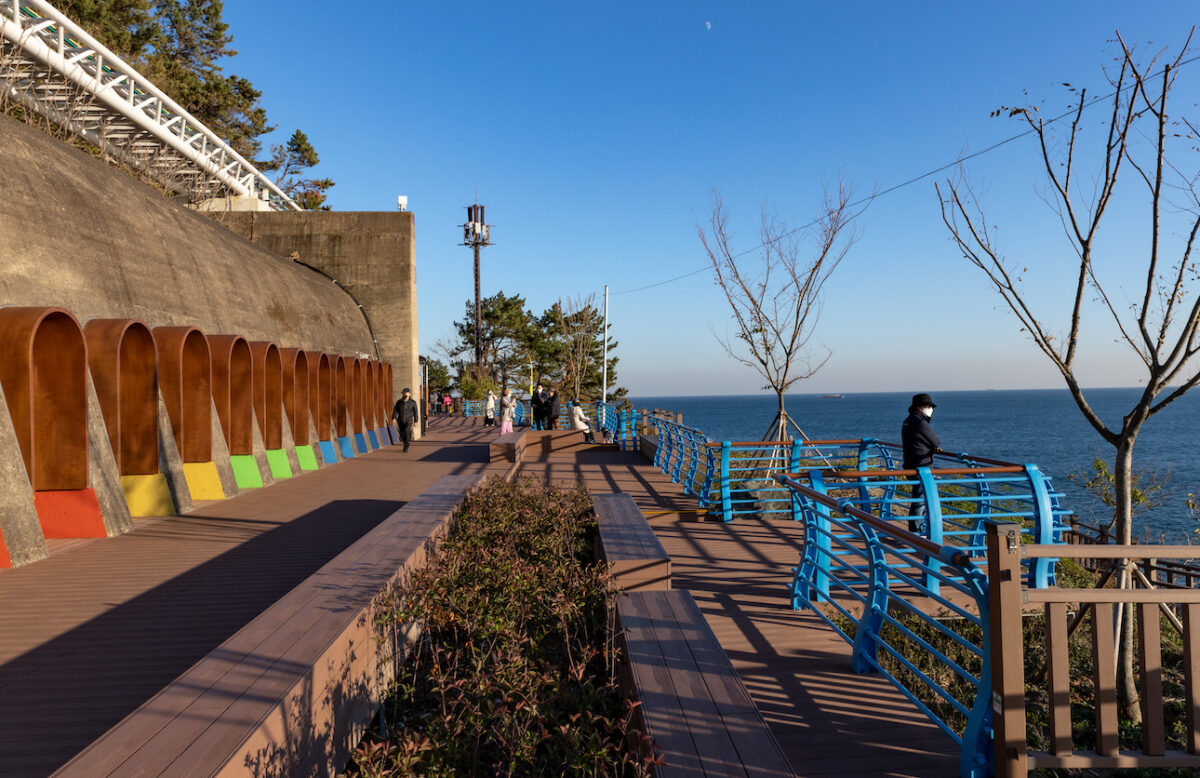 The park then winds along the coast; 450m from Mipo Station, the route meets a concrete tunnel embedded in a hillside that was part of the old railway. Overlooking the sea, the tunnel is punctuated by arched niches; here an installation called 'Rainbow Tunnel' has been created. Overhanging corten elements frame the arches while the niches have been painted with graded chromatic fields, combined with coloured glass panels. 
The linear park later reaches Cheongsapo, a fishing village, and finally arrives at the historic station of Songjeong (dating back to the 1920s), a seaside resort in Busan. 
'Visitors are invited to follow a park with a linear structure,' designers Ico Migliore and Mara Servetto explain, 'as they tread a path that interconnects natural splendours with the past and present history of the place. This journey is framed within a narrative that offers visitors new perceptions that constantly change over time.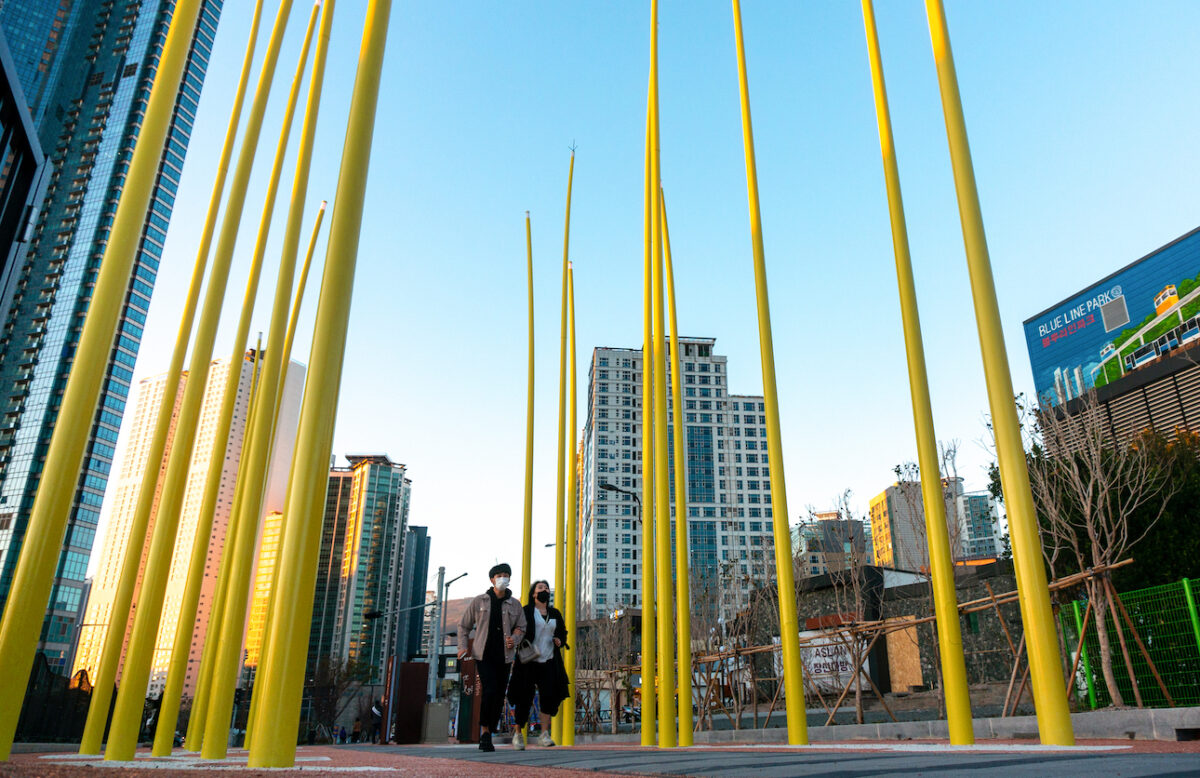 'The line it traces does not only translate back to the old railway tracks, but it also becomes a synthesis, not only between the past of the site and its current form, but also between what the park is and what it could be, a place brought to life through being experienced.'
 A second phase is planned that will involve the creation of 'listening islands' and sound installations to complete the path.
Photography by Jae Young Park
---