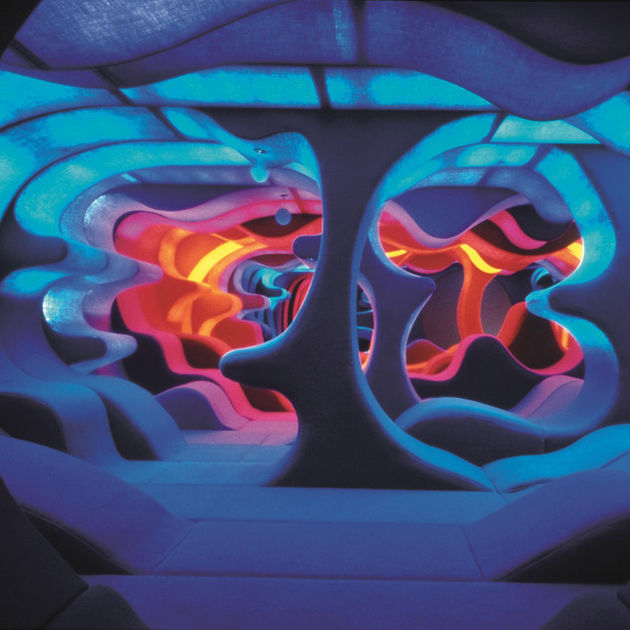 Verner Panton, Phantasy Landscape at the exhhibition Visiona 2, Cologne, Germany, 1970 © Verner Panton Design AG, Basel
Get a bitesize overview of the week's headlines and events with Icon's round-up
SCENE
Classic Beauty
Donald Trump may be seeking to make architecture neo-classical again. According to a draft of an executive order obtained by the Architectural Record entitled 'Make Federal Buildings Beautiful Again', the US president is seeking to impose a neo-classical style on almost all federal buildings, apart from locations such as Florida or California, where a 'Spanish Colonial style' may be permitted. The new law will also mandate that all renovations and additions to existing buildings be carried out in the new official style. Architects and critics in the US are, needless to say, not happy.
Magazine London with views over Canary Wharf
Design London
100% Design has changed its name to Design London and announced that it will decamp from Olympia London and set up shop in the up-and-coming design district of North Greenwich. Set to combine established brands as well as emerging talent, the trade fair will be housed in Magazine London, a new, state of the art venue overlooking the river Thames and the Canary Wharf skyline. The new show will open during this year's London Design Festival in September, alongside Greenwich's new purpose-built design district.
Misreading diversity
American Bookseller Barnes and Noble announced – and then cancelled – plans for its 'Diverse Editions': a range of classic novels with new cover designs that featured people of colour as characters including Frankenstein's monster and the little girl in The Secret Garden, a book set in colonial India. A more meaningful action for Black History Month would have been actively promoting classic books by non-Western authors, or perhaps promoting new books written by people from BAME communities, as numerous Twitter users pointed out. The launch of the initiative was cancelled after the backlash, though Barnes and Noble said they would be championing books by authors of colour during to mark the month.
DIARY
Key visual for the exhibition »Home Stories«, Illustration: Daniel Streat, Visual Fields, © Vitra Design Museum; Lina Bo Bardi, Casa de Vidro, São Paulo, 1952, © Instituto Bardi / photo: Francisco Albuquerque
Vitra's Design Museum charts the radical shifts in the design of private, domestic interiors, and how these shifts reflect our social-economic attitudes, as well as relationship with the environment and the city. Until 23 August
Slovak collective Čierne diery documents the country's forgotten architectural heritage, be it industrial, brutalist, or 19th century, and commissions young graphic designers and illustrators to produce prints that are then used to fund publications and raise awareness of these structures. Now, for the first time, all of Čierne diery's 189 prints can be seen in one place, before being auctioned off to raise money for a new conservation project. Until 28 February
Ciernediery.sk
Konstantin Grcic worked with Alcantara on an exhibition for MAXXI
A new installation and exhibition designed by Konstantin Grcic and curated by Domitilla Dardi creates a fantastical landscape inspired by the visionary work of Italian architects included in the MAXXI archives. Until 15 March
---