The new skating space, delivered by design studio Limbo Accra, is the first phase of creating a major youth cultural centre in the city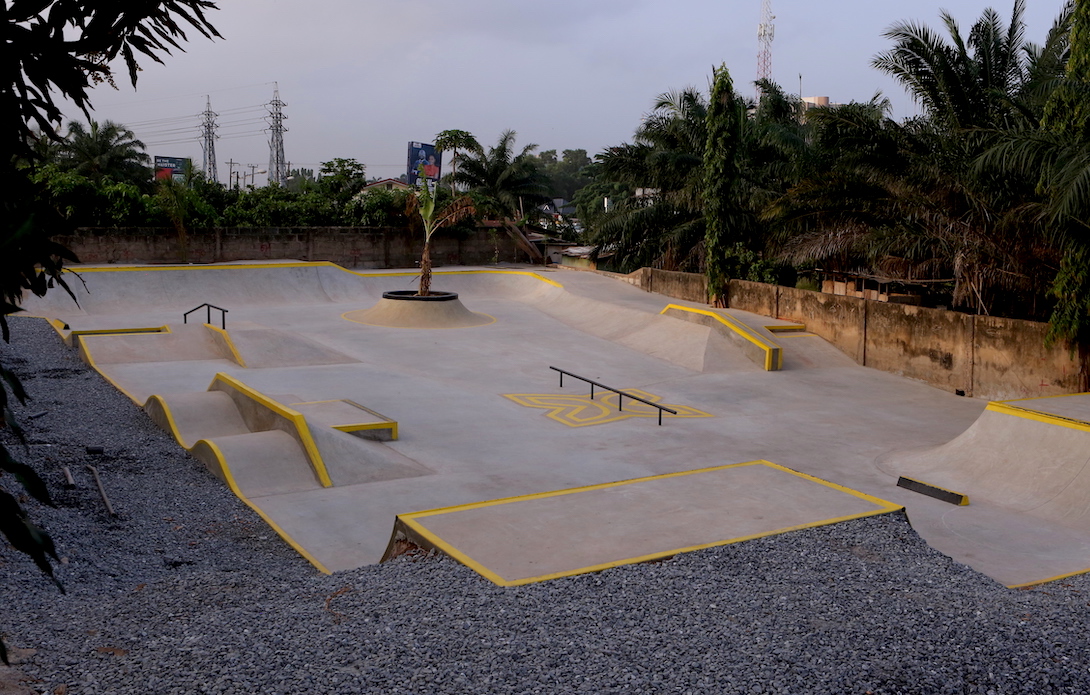 Limbo Accra, an architecture and spatial design studio led by Dominique Petit-Frère and Emil Grip, has completed the first phase of the Freedom Skatepark project in the Ghanaian capital. The newly opened skating space is part of a larger development that will see the creation of a youth cultural centre for Ghana open in 2022. 
Limbo Accra designed the skating space to be visually open and inclusive of the city's young people, 'as an antithesis to contemporary public spaces in Accra'. The team also explored modular and natural building systems that could be re-appropriated by the project's young users.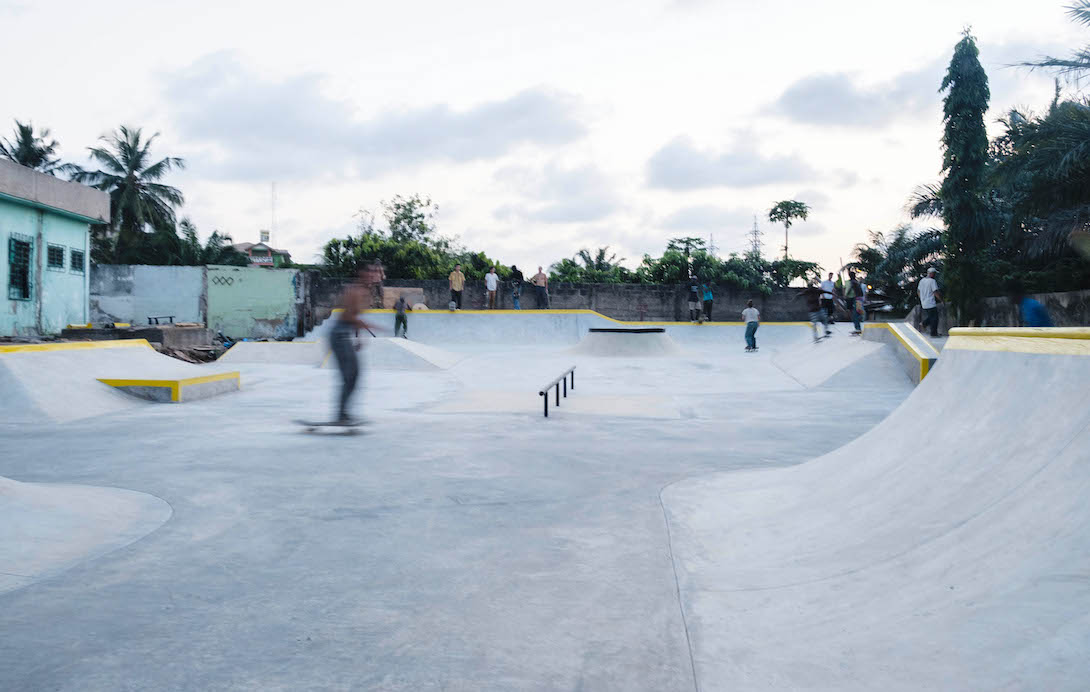 The space will host public programmes and activities including workshops, events, and skate lessons. The next phase of the Freedom Skatepark project will see the creation of an open park area and the youth cultural centre building – the 'skatehouse' – which will offer space for sports, arts and cultural programmes as well as co-working, a skate shop and a cafe.
A sustainable design strategy for the wider project includes urban greening initiatives, water management and recycled construction materials. The park area will include tropical planting and opportunities for urban farming. Jobs, training, and stewardship of the site are entrusted, in perpetuity, to local residents, who have been historically excluded from development in the capital.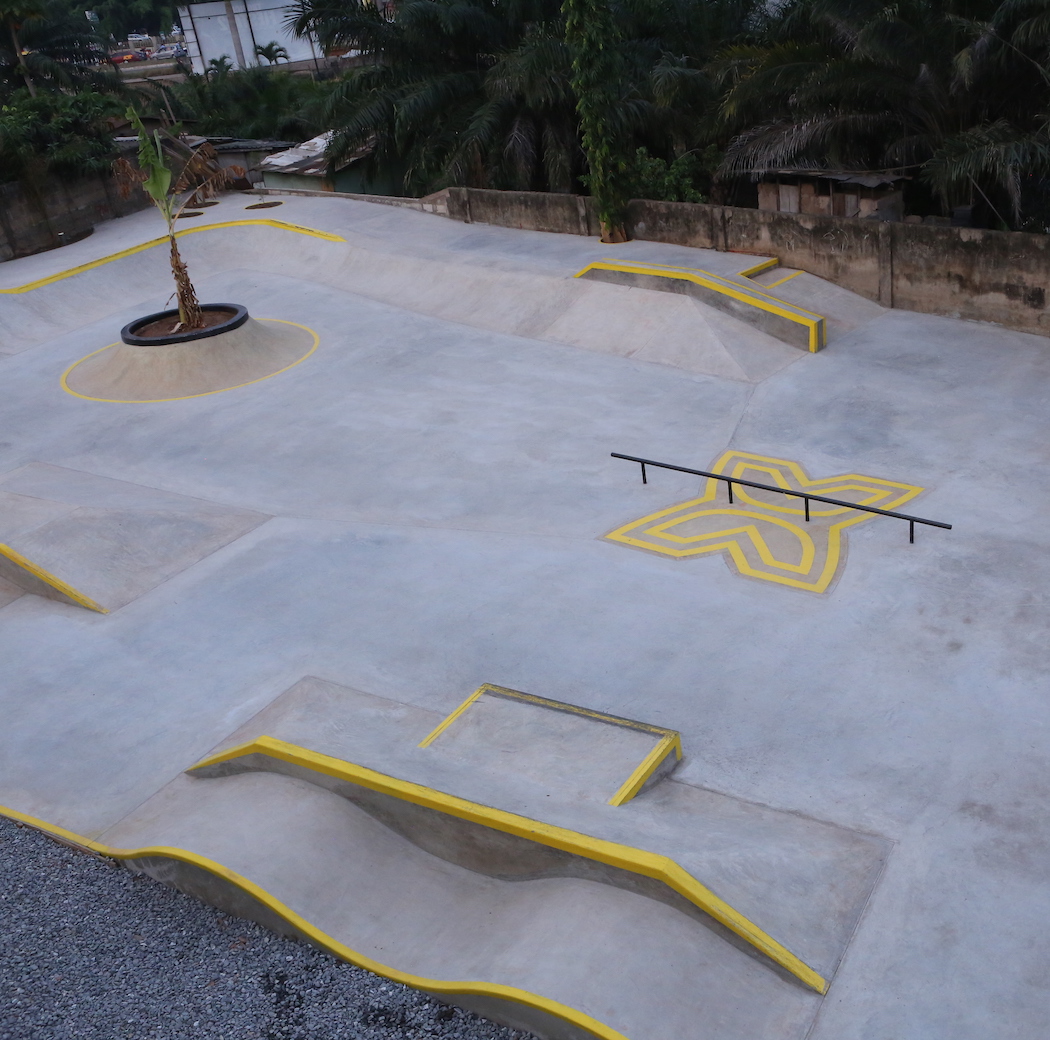 The Freedom Skatepark project is described as 'a laboratory for social change, inclusion and equality', achieved by answering the needs of local young people both spatially and programmatically.
Collaborators on the project include architect Saloni Parekh, landscape architect Malthe Morck Clausen, engineer Jonas Ras Pazdzior, as well as production partners Space Accra, Wonders Around the World (WAW) and the late Virgil Abloh's design studio Alaska Alaska.
Limbo Accra aims to combine public art, design, and architectural production. Much of the studio's work emerges from research and interdisciplinary design projects, rooted in the exploration of vacant spaces and structures in West African cities. Its co-founder, Dominique Petit-Frère, recently received one of Instagram's #BlackDesignVisionaries grants.
Get a curated collection of design and architecture news in your inbox by signing up to our ICON Weekly newsletter
---