Developed for an Indonesian context, the Hari Pontoon could be used for more sustainable water-based public transport elsewhere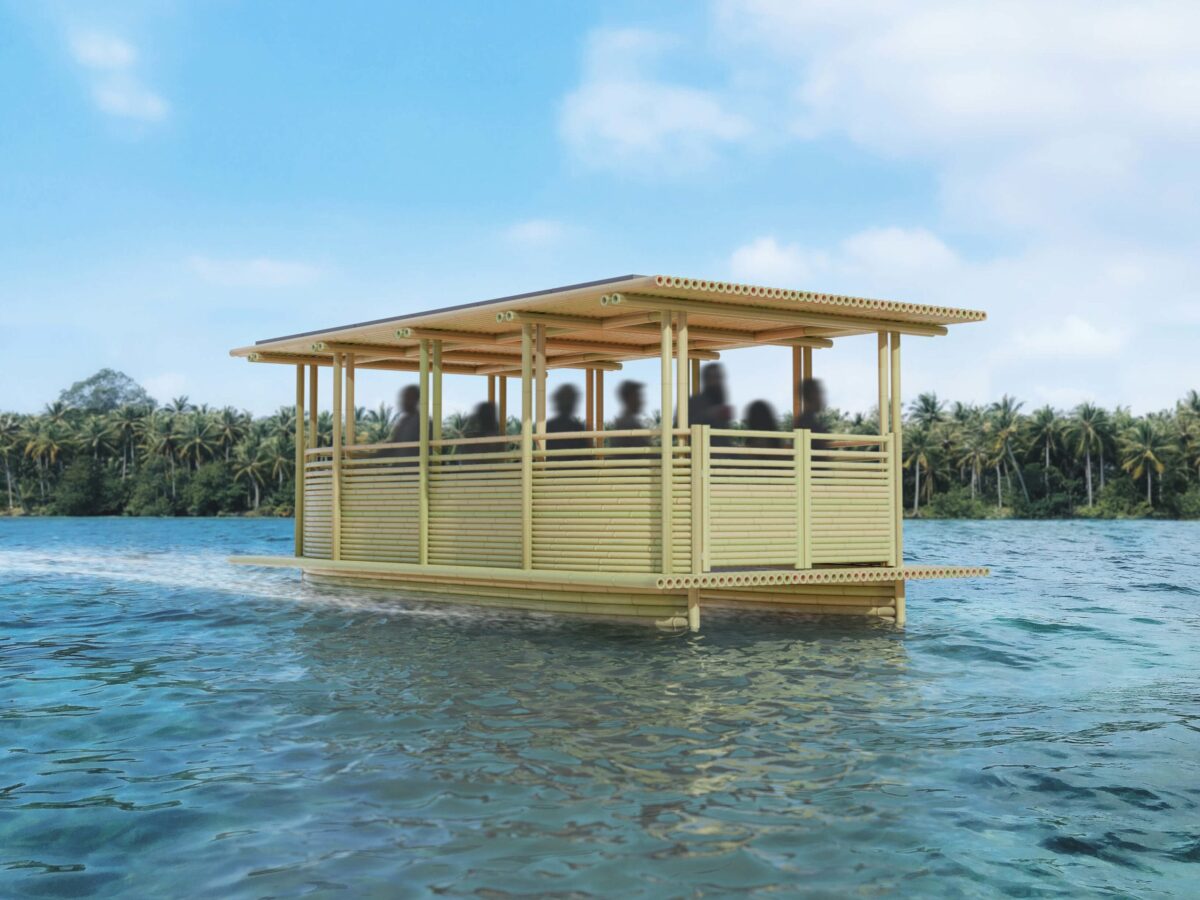 Words by Hugh Metcalf
Bamboo has been used for floating vessels throughout history, and British design studio Duffy London has developed a concept using the material which it believes will future-proof the use of water taxis and replace fossil fuel-powered boats. 
Inspired by Indonesia, the world's largest island country, and working with the Indonesian hotel Living Waters, Duffy London has created the Hari Pontoon concept. Made from bamboo and powered by solar panels on its roof, it presents a sustainable, carbon-negative alternative for the country's island hopping taxis, using a single solar-powered electric motor for a cruising speed of 8–10 knots.
'To build itself, bamboo uses sunlight, water, and carbon dioxide,' says Chris Duffy, founder of Duffy London. 'We will use these properties to create a vessel that's made from sunlight, powered by sunlight, and not only produces zero carbon, but also carbon captures.' It's estimated that the Hari Pontoon will have paid off its carbon footprint within 6 months of use.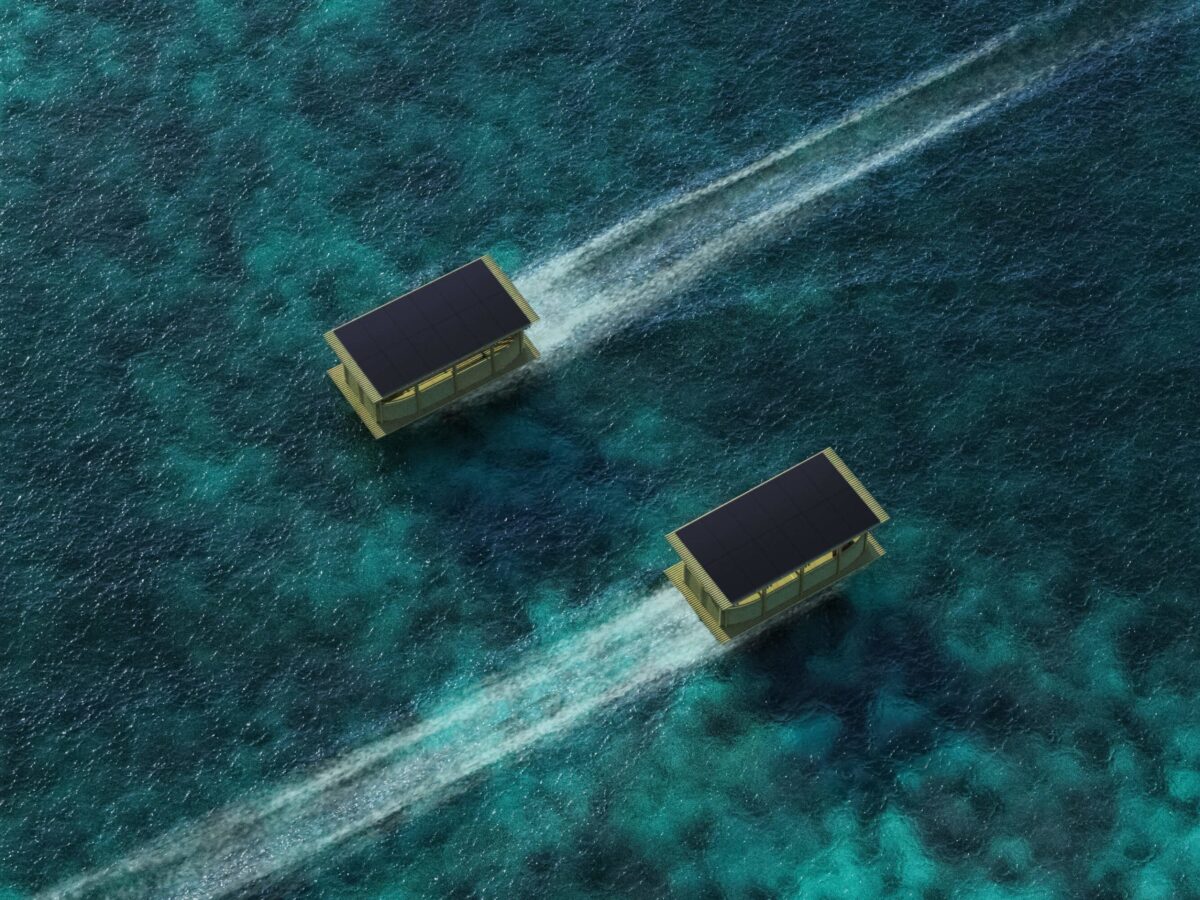 At present, the majority of small boats, not only in Indonesia but around the world, are still petrol-powered, contributing to carbon emissions and damaging waterways and their ecosystems, while not proving particularly cost-effective to run either.  
Yet, while it may be a suitable concept for a hotel to invest in, how does this play out for individuals who would need to cost replacing fossil fuel-powered boats? 'Our vision for this design is that it would go into a simplified and environmentally friendly mass production system,' explains Duffy. 
The design has been developed with these questions in mind. Bamboo is naturally fast-growing, making for a cheap building material, while the cost of solar panels and batteries are falling year on year. The boats can be made locally, using local materials and processes. 
Duffy London proposes a non-profit to help people make the change from their petrol boats to the Hari Pontoon to offer rates of interest lower than monthly petrol costs to pay off the initial outlay of the vessel. With low maintenance costs, and virtually no running costs thanks to its solar energy source, the design studio believes it will create a more stable and sustainable income, as well as a more environmentally friendly option for customers. 
While developed for Indonesia specifically, the Hari Pontoon has applications wherever there is sufficient sunlight to power its solar photovoltaic panels – and could provide a more sustainable alternative to water taxis or public transport boats in cities around the world.
---