The affordable craft fair will hold its fourth edition at Bermondsey's Ugly Duck
Cluster Crafts, the week-long affordable crafts fair hosted by creative platform Cluster, will be held in south London this October at the Bermondsey venue Ugly Duck. Blending emerging talent with established design studios, the fair features over 100 works of contemporary craft.
'We want to celebrate the incredible talent that is often overlooked as artists are priced out of the more dominant art shows and exhibitions,' says Cluster founder Ema Marinova. Reflecting on the current crisis, she adds: 'Unprecedented and turbulent times call for forward thinkers and artists unafraid of tackling current issues.
'We must give a vote of confidence to emerging designers so that they can help create a sustainable and diverse future. By placing them alongside established designers at Cluster Crafts, we hope to spark engagement between generations, and inspire this innovation.'
Spanning three floors, the fair will encompass ceramicists, glass makers and lighting designers. London-based design studio Haberdashery, which creates sculptural light pieces, will feature its Dawn to Dusk range which mimics the daily cycle of sunlight. The lights, which rise and fall, transition from the orange hues of a sunrise through to bright white midday light and a finally a deep red evoking sunset.
German woodturner Klaus Kirchner has created timber flower sculptures from discarded pieces of wood which have then been delicately steam-bent. Sam Lucas, a UK-based ceramicist, will present her ambiguous, figurative sculptural pieces imbued with dark humour.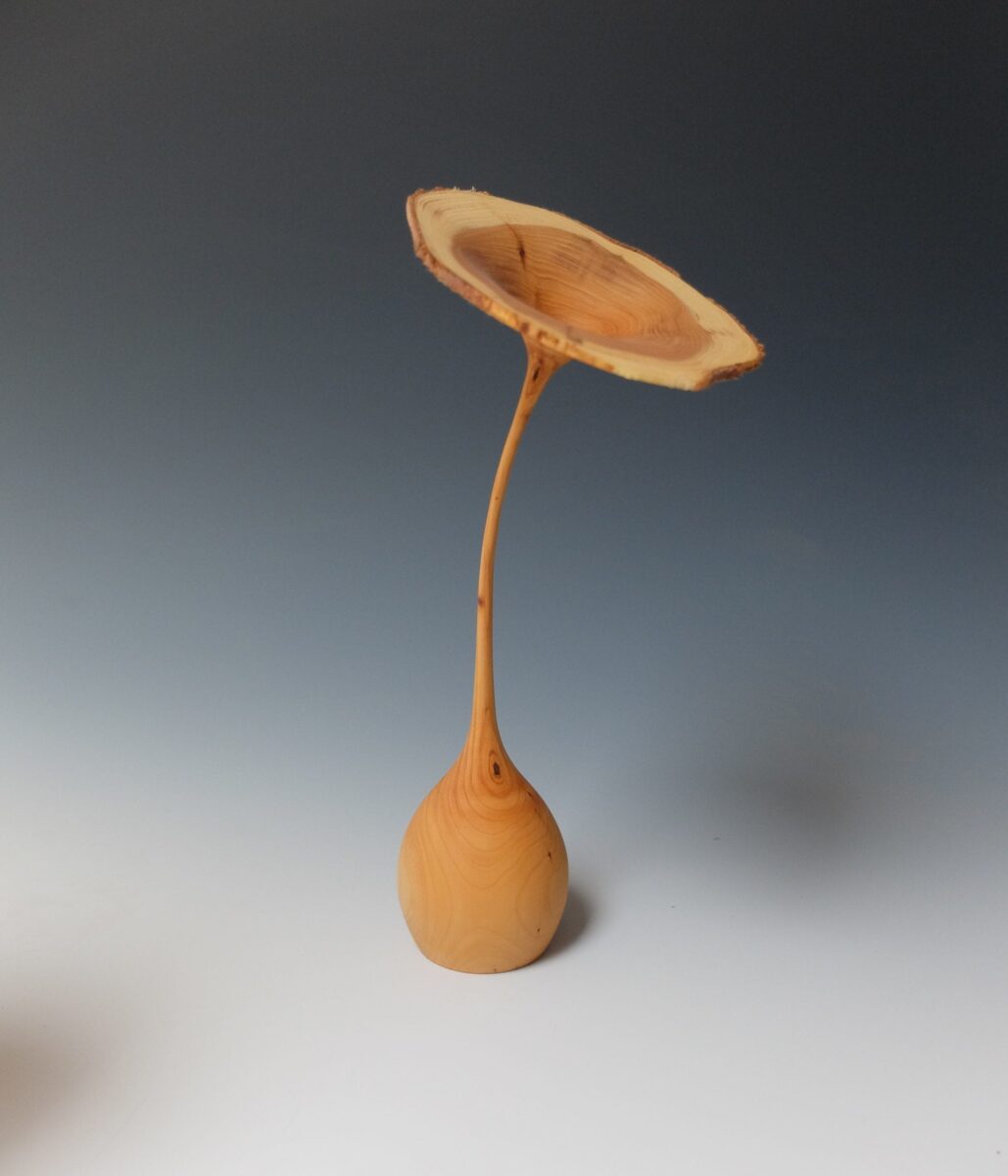 Cluster Crafts will also present a programme of talks and workshops online focused on exploring new methods of making, cutting-edge materials and post-pandemic business strategies.
Cluster Crafts | Ugly Duck, London | 28 October – 2 November
Images top to bottom: Dawn to Dusk Table Lamp by Haberdashery; Head in the bin by Sam Lucas; Flower Object Yew #457 by Klaus Kirchner
---