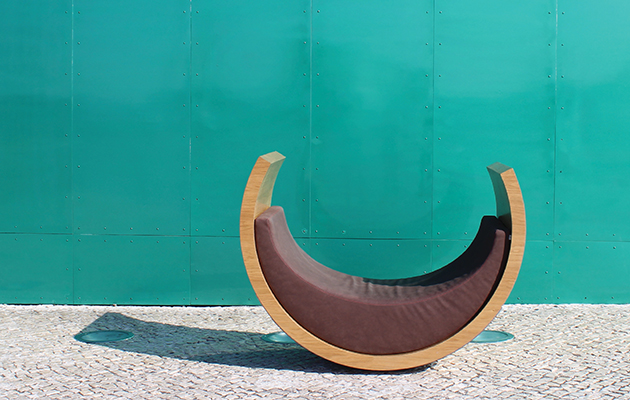 The Berço, by Se7e Life Design
Top Portuguese furniture design brands will be showcased in Shanghai, China, as a part of a special mission by the Portuguese Association of Wood and Furniture Industries.
Associative Design will present an edit of the best in Portuguese design as part of a networking mission to Shanghai, China. This special furniture event will take place at the Yuexing Furniture Mall in Shanghai and features a selection of products from seven Portuguese brands. From 29th June–1st July 2018, three exclusive VIP receptions will offer an opportunity to see a fine selection of products from Portugal curated by Associative Design, followed by some of the finest Portuguese food and drinks to enrich the experience. Following these VIP receptions, the furniture showcase will run until the end of November 2018 at the Yuexing Furniture Center. The Portuguese Association of Wood and Furniture Industries (AIMMP) is responsible for the creation of the 'Associative Design: The Best of Portugal' brand and this event marks its third visit to Shanghai.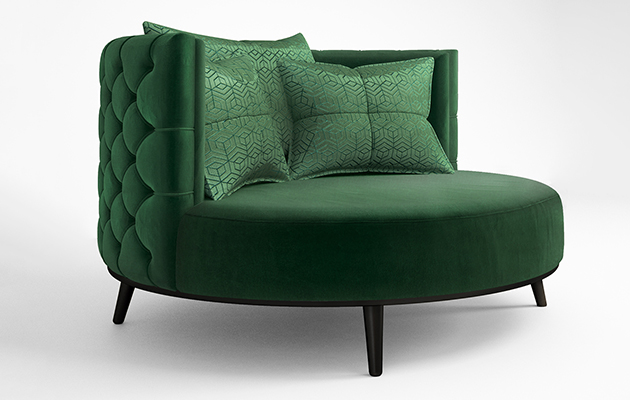 Associative Design Muranti Malaquite DayBed
The Chinese consumer market represents an important destination for Portuguese design. With a vast working-age population—totalling 998.3 million people in 2017, as stated by Reuters (2018)—and the rise of China's new consumer class, Chinese consumer purchasing power is growing. The modern Chinese consumer places a higher value on imported products. Accordingly, Chinese importers see new business opportunities and foreign firms are keen to capitalise on and meet the growing consumer demand.
Associative Design GreenApple
Speaking at a Business Opportunities Forum between Portugal, China and Macau in Lisbon last year, the Chinese ambassador to Portugal, Cai Run, observed: 'China's relations with Portugal are "in the best period of their history" and could be reinforced by the Chinese government's "Belt and Road" initiative, in which Portugal is "an important partner" (Macauhub, 2017). Figures cited by the Portugal News Online (2018), show that trade between the two countries is healthy: in 2017, Portugal exported products to China worth $2,128 billion and conversely, China exported products to Portugal worth $3,480 billion. In the context of such a positive climate, Associative Design's business mission to Shanghai is an ideal opportunity to showcase and market just some of Portugal's best design.

Associative Design MBM Mombasa Sofa
The showcase incorporates new designs from seven luxury furniture brands. Alma de Luce will launch the limited edition Enxoval Cabinet made up of 14 conjoined Corian® cylinders, finished with Swarovski® crystals. Elements by Fagotel showcases it's latest products include the wonderfully eccentric Versailles Cabinet, the playful Milan Chair and the cog-like Wave Coffee Table. Luxury brand Green Apple designs and manufactures select furnishings and lighting for both the residential and hotel sectors.
Associative Design Elements by Fagotel Wave Coffee Table
MBN Tailor presents the Mombasa Sofa which draws inspiration from the rich colours, flavours and wildlife of the Kenyan city from which it takes its name. Furniture brand Muranti work focuses attention on sensations, harmony, personality and colour. Such attributes are found in the exquisite Naveri Dining Table and he sumptuous Malaquite Daybed. Lisbon-born Se7e symbolises the city on seven hills. Its Berço chair is a cradle-like rocking chair designed for children and adults alike. Portuguese furniture brand X8 Chairs & Tables will present Bancci, a new label whose mission is to highlight natural materials in a world that merges traditional craftsmanship and technology.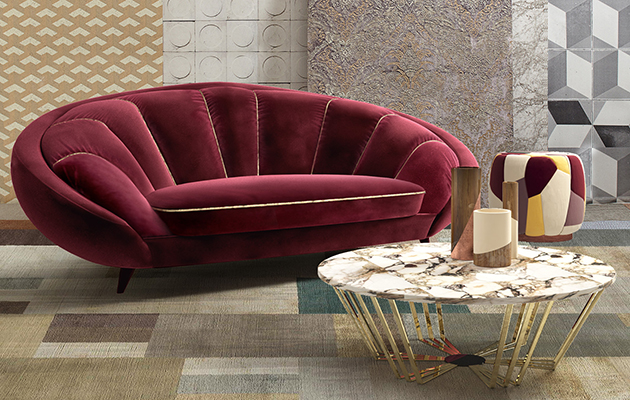 Associative Design Ruby Sofa by Muranti
Following Shanghai, Associative Design will present 'The Best of Portugal' Global Showcases at Decorex London 16-19 September, London Design Fair 20-23 September, Equiphotel Paris 11-15 November, Downtown Design Dubai 13-16 November and Acetech Mumbai 15-18 November.
More information here, or follow Associative Design on social media.
This is an advertorial feature.
---