Designed by Colab-19, the low-cost structure for religious services was recycled and recyclable – with an interior shaped by white mosquito nets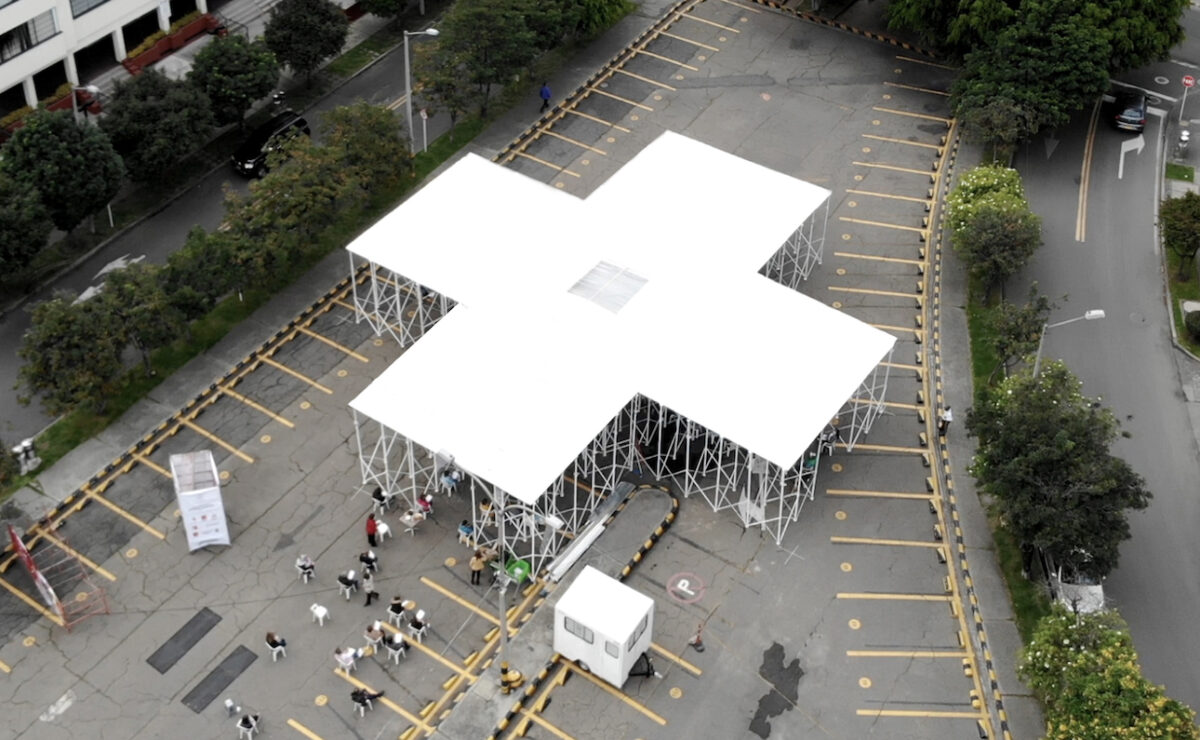 Words by Francesca Perry
Colombian architecture studio Colab-19 delivered a temporary cross-shaped church structure for the Easter weekend in Bogotá. Described as 'a temporary church for a pandemic Easter' and named Alhambra's Cross, the structure was devised in response to restrictions on religious gatherings due to the Covid-19 pandemic and rising case numbers across Colombia. 
The architecture studio, which was set up in response to needs emerging from the pandemic and has also been responsible for a scaffold amphitheatre and market hub in the Colombian capital, approached Bogotá's archdiocese wanting to donate a temporary church for socially distanced, open-air Easter celebrations. The archdiocese connected Colab-19 to a local church in need, Parroquia Santa Maria de la Alhambra, which had suffered as a result of the pandemic and saw the opportunity of an outdoor church structure as a step to recovery.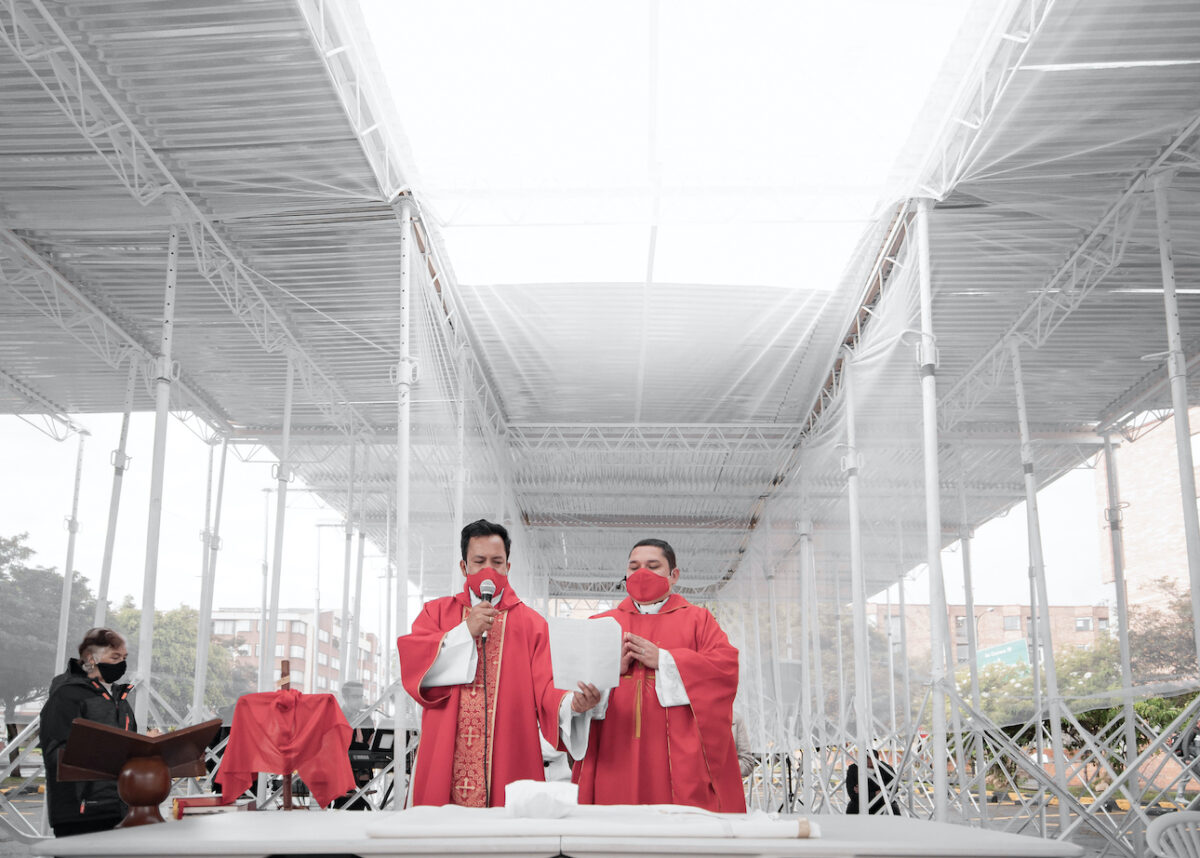 Designed in the plan of a Greek cross to reference the architectural language of Christianity, the 350 sq m church consists of a horizontal formwork system – a lightweight metal structure reminiscent of scaffolding that is typically used to cast concrete slabs for construction. Colab-19 worked closely with the Colombian Society of Architects, which put the studio in touch with a local supplier of formwork systems, Equinorte. Equinorte donated a pre-used system for the project which will return to intended use now that the church is dismantled, reflecting the studio's ambition to eliminate waste in the project.
Formwork systems comprise metal posts, beams and trusses that are usually left raw, but for this project the structure was painted white. Colab-19 complemented this with the use of white mosquito nets, which simultaneously aid social distancing, create a spatial plan within the church, and partially protect occupants from weather. The nets also add a somewhat spiritual atmosphere to the simple, industrial structure.
Assembly of the church, which accommodated 60 people with social distancing measures, was undertaken by Colab-19 in collaboration with CESCA, a collective of Colombian architecture students who volunteered their time. Overall, the church project was completed at low cost with rapid assembly and disassembly, and minimal waste.
Drone image by David Carretero; other photography by Alberto Roa
Get a curated collection of architecture and design news like this in your inbox by signing up to our ICON Weekly newsletter
---