The Yorkton Workshops project involved the sensitive restoration and conversion of a derelict Victorian block in east London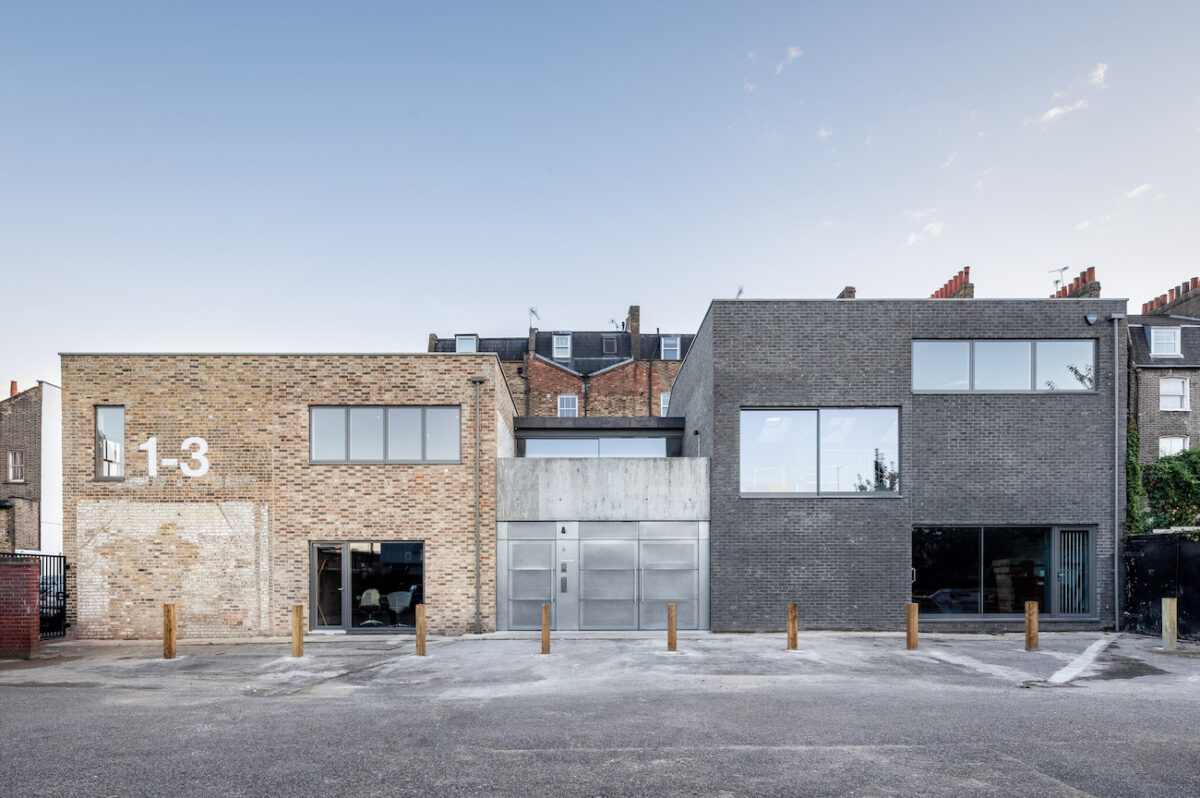 East London-based design firm Pearson Lloyd has collaborated with Cassion Castle Architects to create a purpose-built design studio and event space for itself in Hackney. Spread over two interconnected wings of two storeys each, Yorkton Workshops required careful reconstruction and renovation of a historic block of workshops and a more recent warehouse structure.
The project encompasses a variety of spaces for Pearson Lloyd – which was established by designers Luke Pearson and Tom Lloyd in 1997 – including studios, workshops for making and prototyping, meeting rooms and a dedicated area for exhibitions and events.
'Not only did the restoration give us an opportunity to exercise our design approach both at scale and at a granular level of detail,' says Pearson, 'it has resulted in a truly versatile studio space that will allow us to bring everything under one roof, and which gives us the space and flexibility to conduct experiments and explore bold new ideas in workplace strategy.'
The studio chose Cassion Castle Architects to collaborate with, having worked with the architecture and construction practice on several projects over the past 12 years.
The original structures comprised a haphazard mishmash of old and new, with overlaid alterations and adaptations that had been made over the decades. Built originally as stables and later used as workshops, the Victorian building had one section replaced in the 1990s with a modern utilitarian structure. The transformation project therefore demanded an adaptive approach.
Although the easiest option may have been to knock the complex down and start from scratch, Cassion Castle Architects and Pearson Lloyd agreed that restoring and retrofitting the building would be the sustainable, low-carbon approach, as it would preserve the embodied carbon in the existing structure.
Furthermore, the original structures were made energy efficient through optimal insulation, natural cross-ventilation, naturally cooling exposed-masonry walls, and low-energy lighting powered with renewable energy supplied by a photovoltaic array on the roof.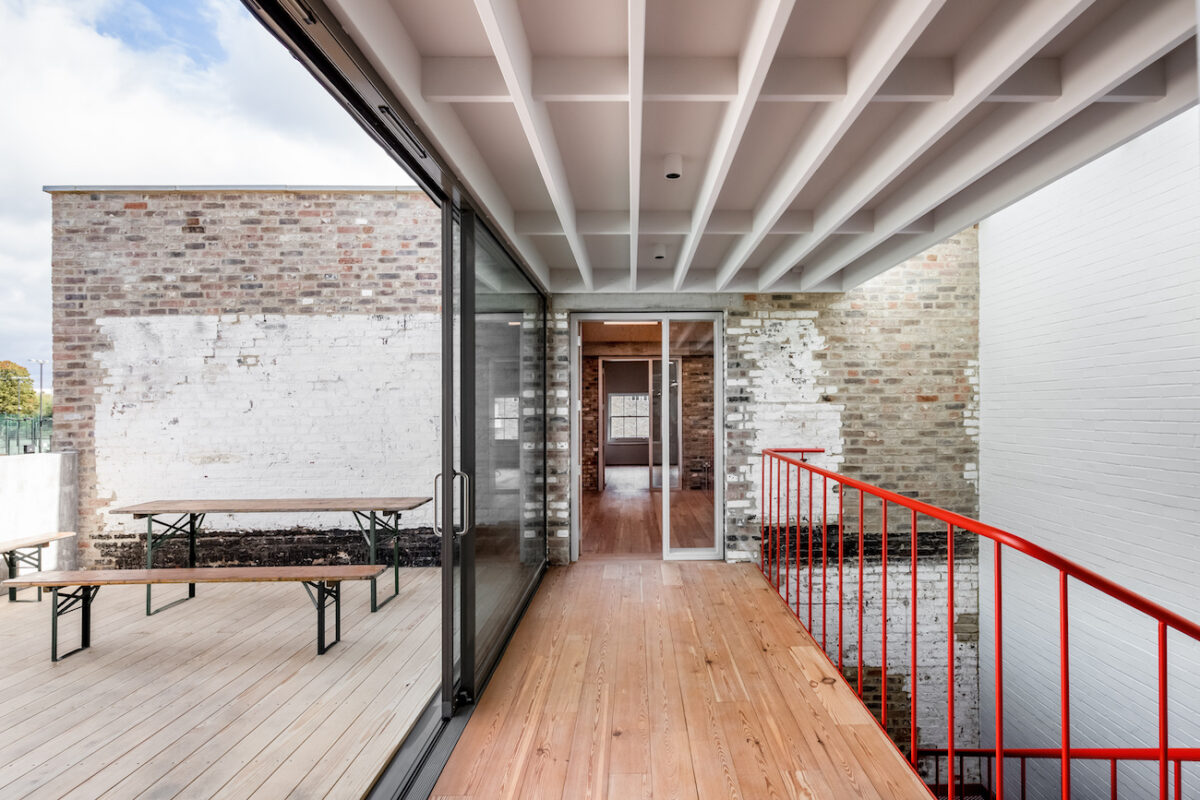 'We were blessed with a site that had a lot of existing charm and wonder hidden under the surface,' says Cassion Castle, 'and good enough bones to allow a retrofit rather than a demolition and new-build. Being the architect and main contractor was another luxury, letting us fully probe the potential of the building as we went, reacting and adapting to the complex site as it developed through construction. In the end it was the constraints and complexity of the existing site that made the design fly – adding our own chapter to the history of the building rather than rewriting the story from scratch.'
Pearson Lloyd and Cassion Castle Architects ensured existing materials were retained or reused wherever possible. Bricks, steelwork and timber joists were repurposed from the demolition phase, supplemented when necessary by materials sourced from reclamation yards (such as pitch pine floorboards reclaimed from a Victorian factory site in nearby Mile End).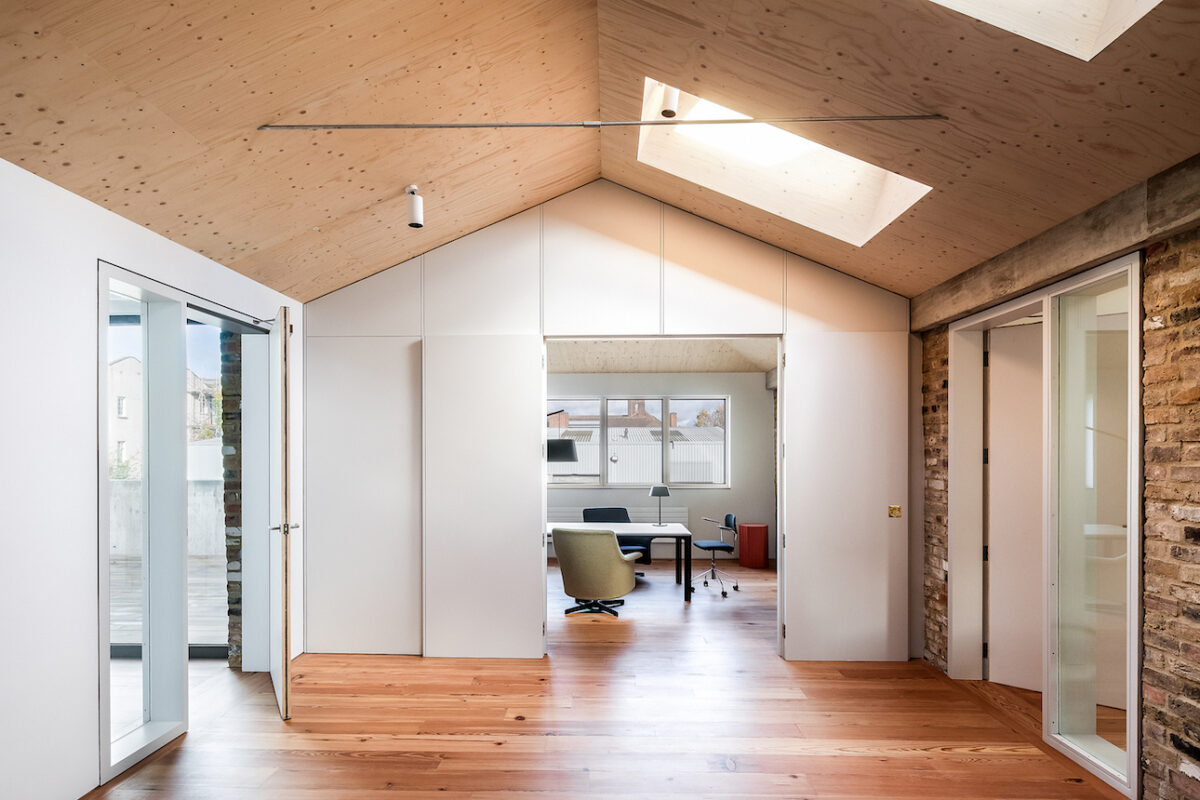 'Having made the decision to work with the existing fabric of the building, the ambition was to express the old and new in as honest a fashion as possible,' says Tom Lloyd. 'The interior is quite expressive in its materiality. We have left as much of the original fabric exposed as we can. We wanted to maintain the sense that we are working in workshops, as this was the original function of the buildings.'
Original brickwork is set against contemporary insertions of concrete, birch plywood and wood-fibre acoustic ceiling panels. A central entrance lobby holds a bespoke industrial steel staircase painted bright red. An outdoor roof terrace was created to act as a bridge between the two wings. Meanwhile, the project features a number of furniture designs by Pearson Lloyd.
Although Yorkton Workshops is made to meet the needs of a contemporary design studio, the project is also designed to be flexible: it can accommodate single or multiple tenants, and internal spaces can be modified to open-plan or enclosed as needs change.
Just off Hackney Road, between Hoxton and Bethnal Green, Yorkton Workshops is set in an area that has a long association with making and manufacture. Today, many premises that were once occupied by furniture makers, wood turners and other craftspeople have been replaced with residential units. The restoration of Yorkton Workshops is thus intended as an act of preservation, bringing design and making back to the neighbourhood.
Photography by Taran Wilkhu
---