The Héctor Caballero Library project is part of a programme run by Proyecto Reacciona which transforms local libraries using participatory design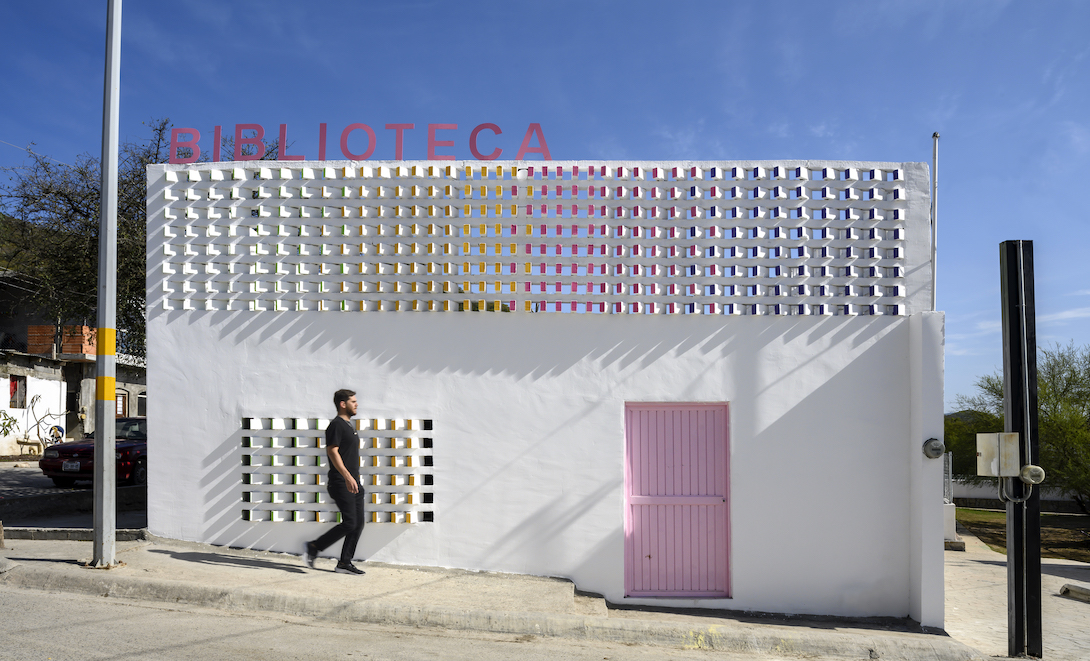 Words by Francesca Perry
A small library in the municipality of Santiago in north-east Mexico has been renovated by a local architect-run organisation to become a new, eye-catching community hub.
The project, Héctor Caballero Library, is part of the Crear Comunidad (Create Community) programme, which aims to rehabilitate under-resourced libraries through citizen participation. The programme is run by Proyecto Reacciona, an organisation founded by architect Antonio Garza Ferrigno dedicated to inclusive and participatory architecture which has a positive impact on society.
The main objective of the project was to respond to the needs of the community and nurture a space for positive cultural activities, thus helping reduce the high local rates of violence and increase the quality of life for the community. Working with a limited budget, Proyecto Reacciona directly involved local residents in the design, development, and delivery of the project.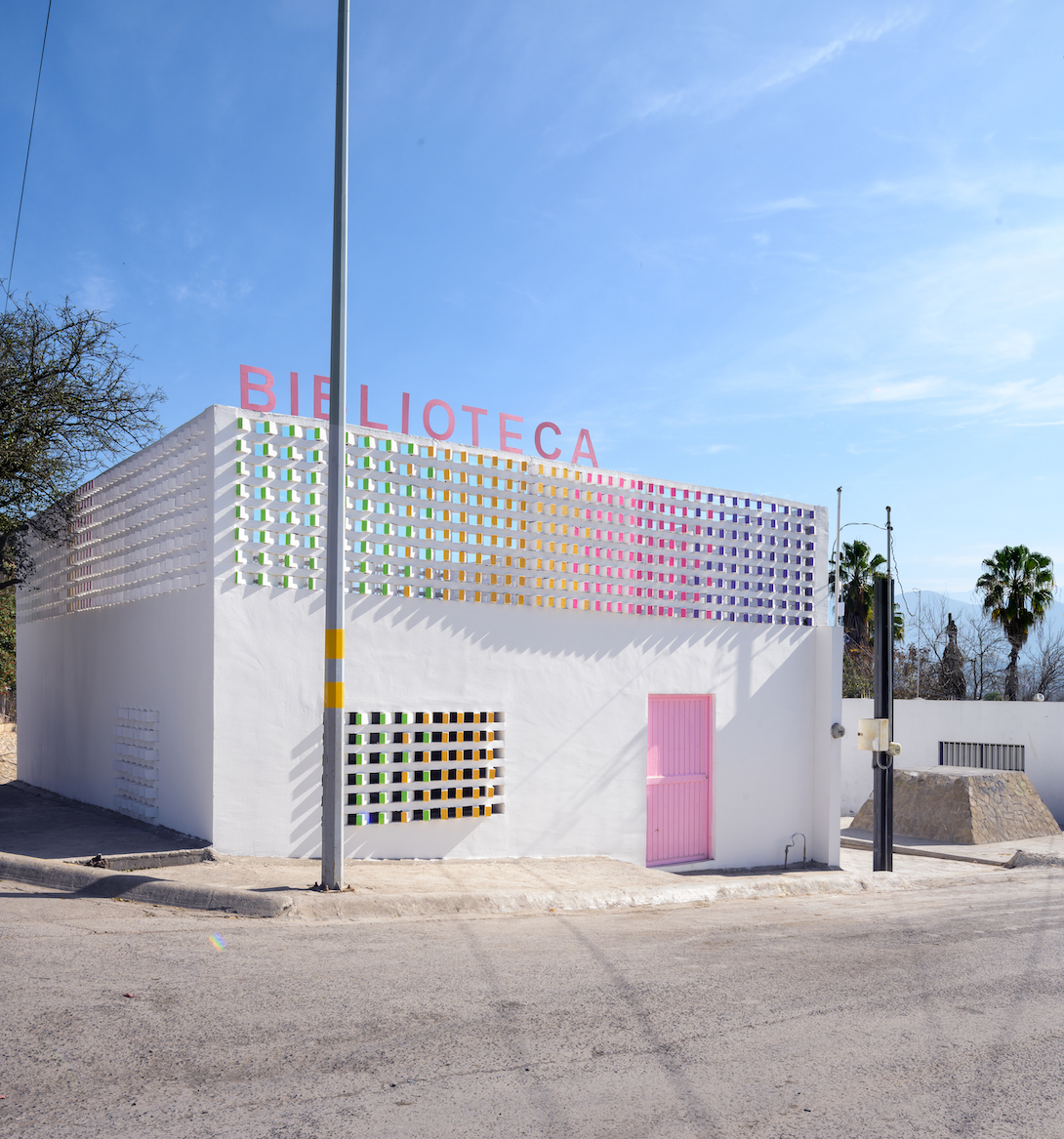 The 80 sq m building was given a new white-painted brick exterior, featuring decorative panels of hit-and-miss brickwork forming both a building 'crown' and screens across existing windows (to replace metal bars). These areas of brickwork are created with bricks rotated at various angles and painted different colours to create moments of colour, pattern and movement across the facade. The word BIBLIOTECA, announcing the library to the local area, is installed at the top of the main facade in pink, matching the colour of the door.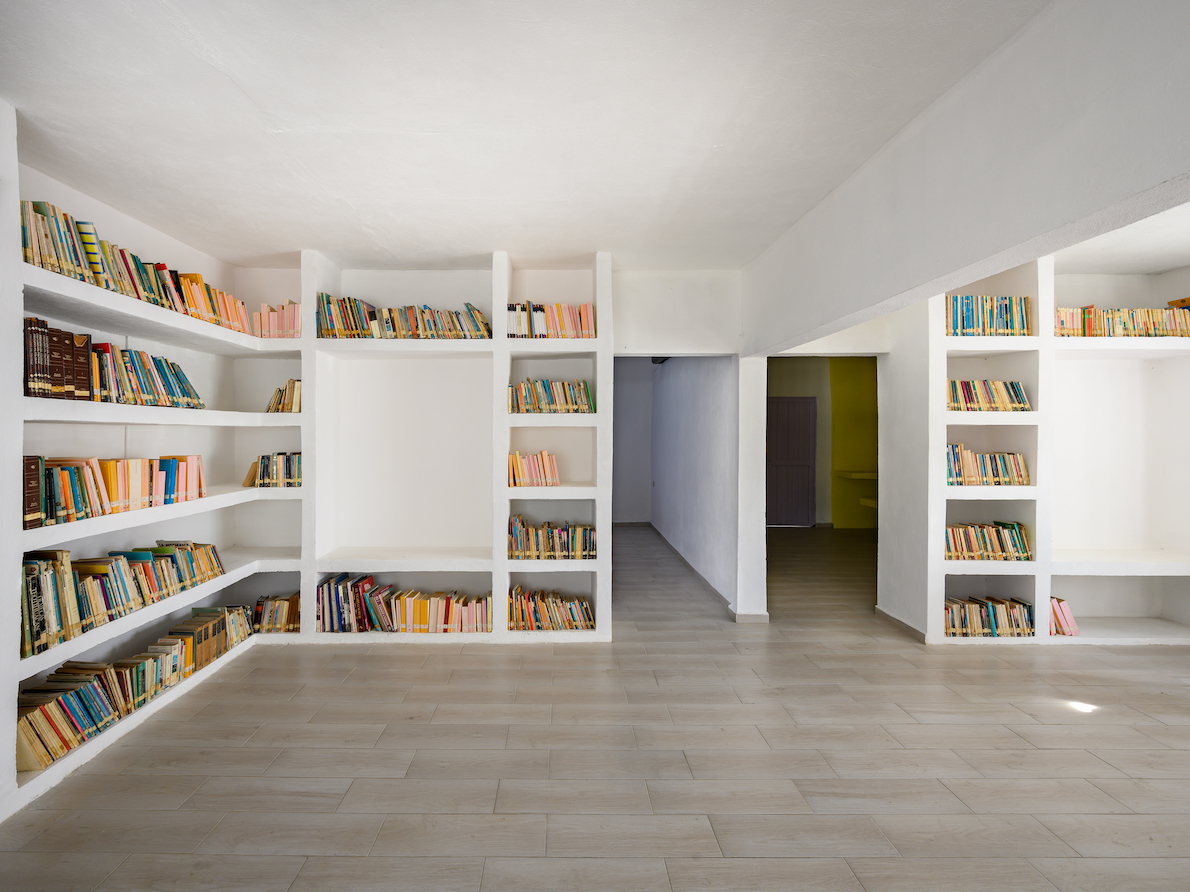 Inside the building, Proyecto Reacciona focused on renovating three rooms, two of which were unused. In the largest room, metal bookcases were removed and replaced by built-in concrete bookcases which open up in areas to function as seating alcoves. The second room was transformed into a bright-yellow computer and study area. In the third room, an interactive and playful stepped structure was added, transforming the space into a multipurpose area that can host screenings, conferences, exhibitions or simply function as a relaxed reading space.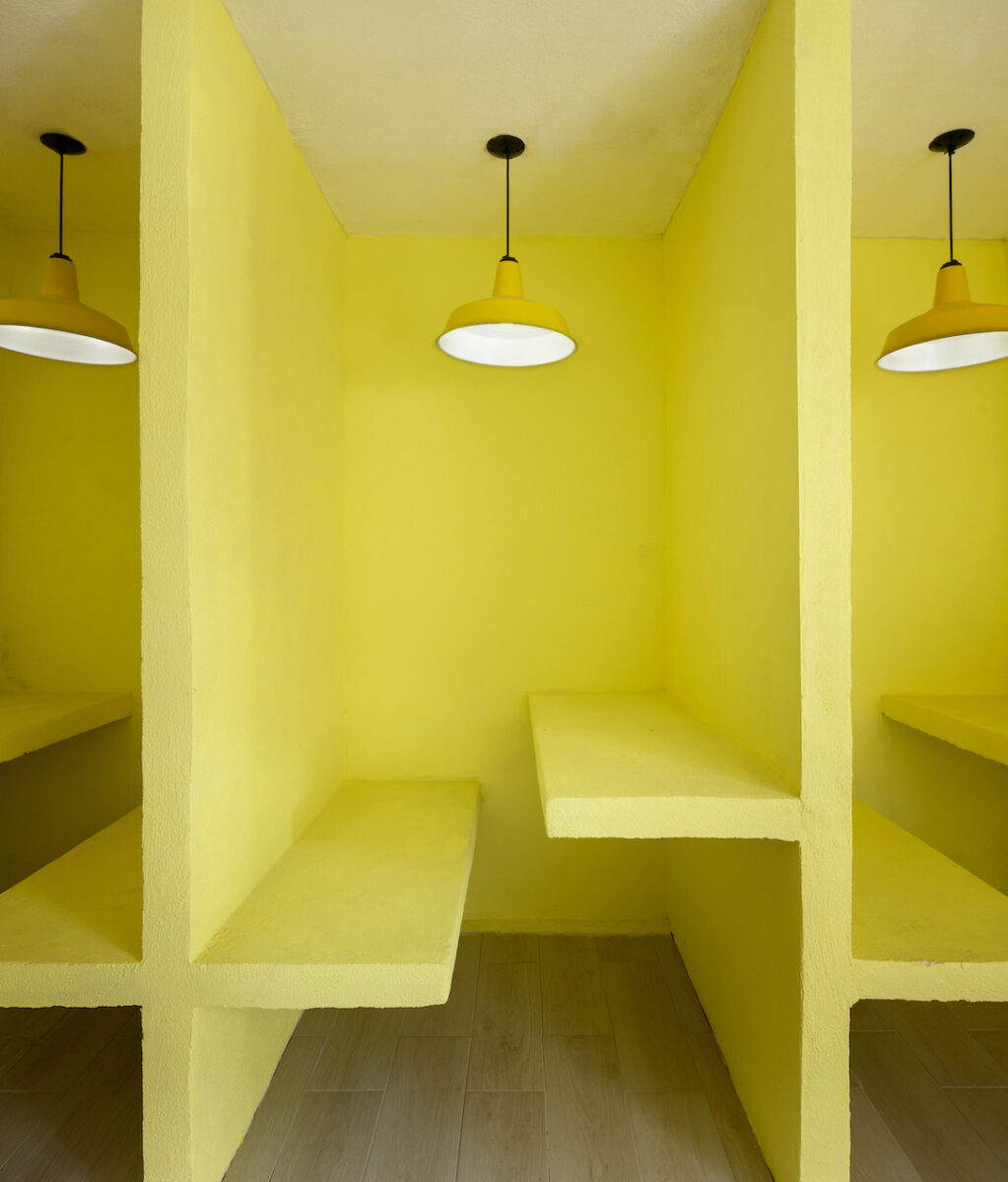 Photography by Héctor Padilla Ferraris
---