Palazzo Senza Tempo, in the Italian hilltop town of Peccioli, combines old and new structures with a cantilevered public platform overlooking the landscape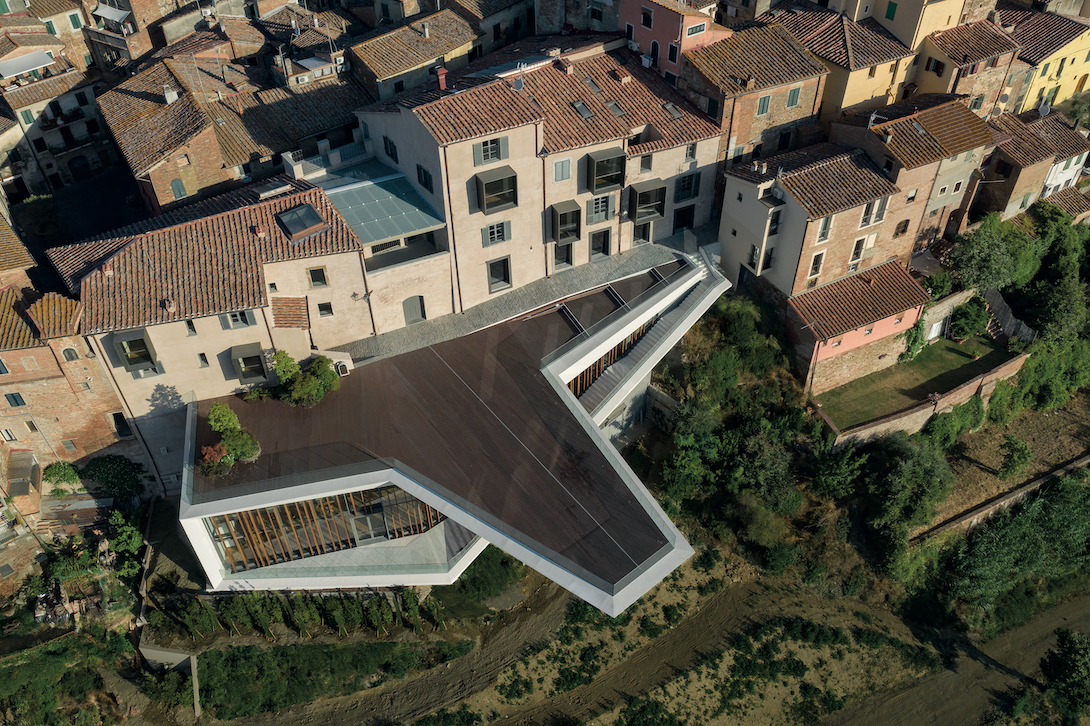 Mario Cucinella Architects has completed Palazzo Senza Tempo, a cultural centre in the medieval town of Peccioli in Tuscany. Combining a range of renovated and repurposed town houses – dating from as early as the 14th Century – with a new two-storey building and cantilevered plaza, the project sits at the very edge of the hilltop town, looking out over the landscape of vineyards and olive groves.
The project has been designed to host cultural programmes and commercial activity while celebrating the town's built heritage. 'Peccioli is a real laboratory,' says Cucinella, whose practice is based in Bologna and Milan. 'In the project we wanted to carry on the idea that historical centres can give themselves a new life with contemporary elements, not living only in the past.'
Spread over several levels, Palazzo Senza Tempo includes exhibition galleries, a multi-media library, a cafe and restaurant, public meeting rooms, study and co-working spaces, and apartments.
The renovated old town houses – which include new voids, skylights and bay windows – are connected both internally and externally to the newly designed two-storey building rising below. The complex is is enhanced by a striking 'suspended plaza' – a 600 sq m cantilevered public terrace, projecting over the landscape.
Glazed on three sides, the new two-storey building also provides expansive views of the surrounding landscape. With rooms lined in wood, the building focuses on craftsmanship and aims to respect rather than detract from the town's historic architecture.
'With the opening of Palazzo Senza Tempo, Peccioli launches an important theme, that of communities and their public places,' says Cucinella. 'It shows the courage to do something ambitious, while respecting history, and, to keep the citizens of an old Tuscan hill town young people.'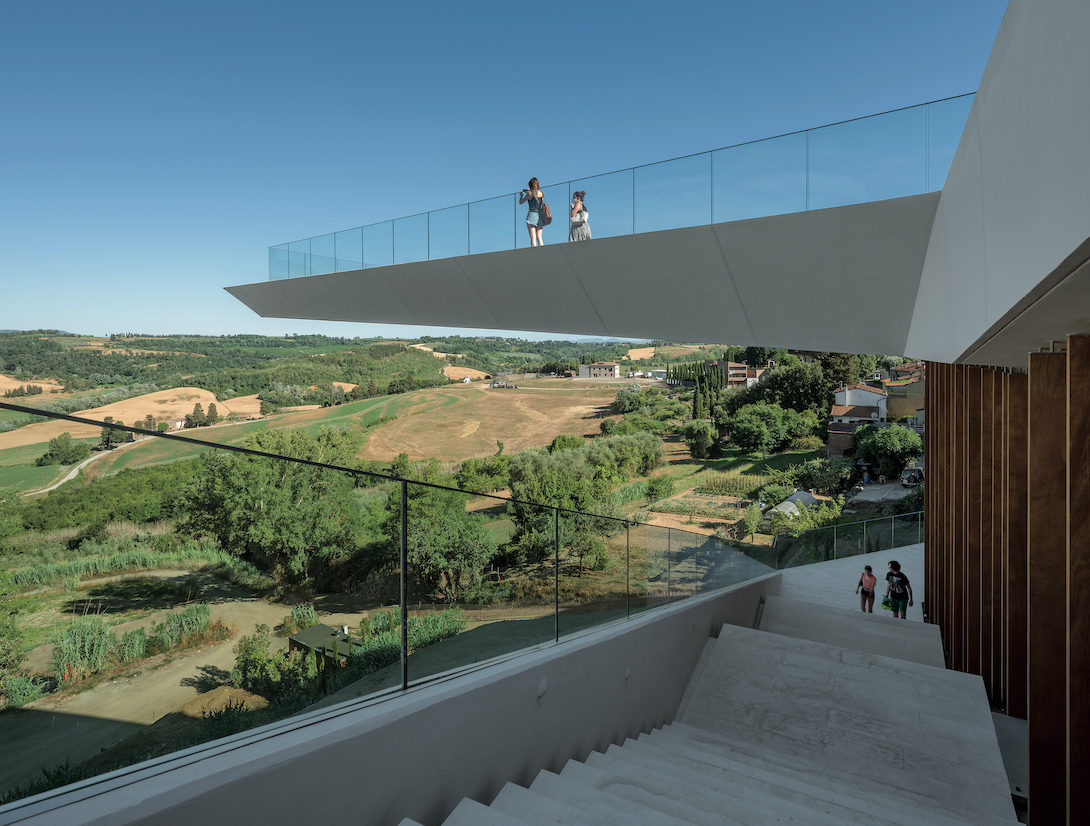 Photography by Duccio Malagamba
Get a curated collection of architecture and design news like this in your inbox by signing up to our ICON Weekly newsletter
---