The sustainably designed David Brownlow Theatre provides flexible space both for pupils and the wider local community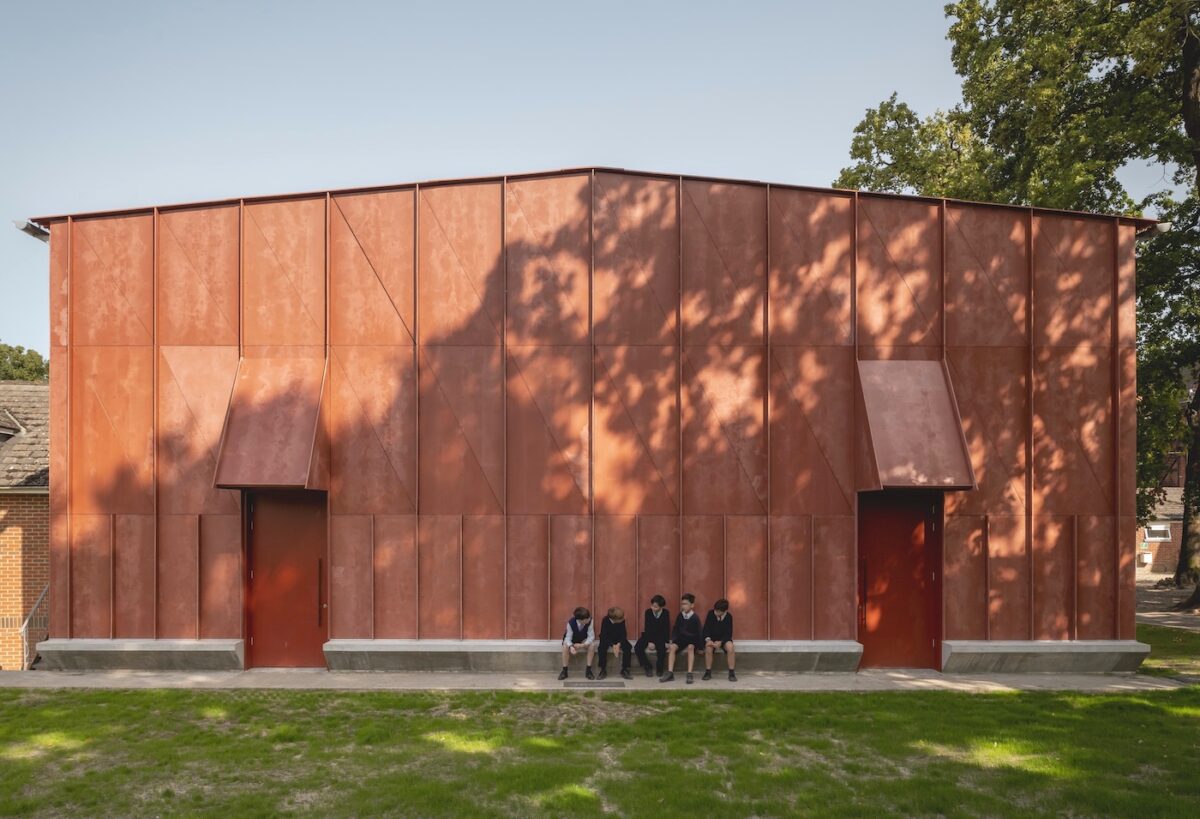 Jonathan Tuckey Design has completed a new sustainable theatre building in the grounds of a school in Berkshire, England. The project – which opened to pupils this autumn – has turned what was once a car park into a cultural beacon, both for the school and the wider rural community.
The Horris Hill School is a day and boarding preparatory school for boys aged between 4 and 13, set within a 34ha campus. The theatre, named after its main benefactor Lord David Brownlow, supports and enables theatre performance, production and design. Outside of school hours, it will open up to the wider community through local theatre clubs and groups, providing facilities to sustain such activities at a time when many arts venues are closing across the UK.
Designed to host school assemblies, music recitals and drama productions, the project comprises three spaces: a 160-seat auditorium and performance space; a congregating space around a striking entrance portico; and a subtle outdoor 'amphitheatre' – created by strategic wooden blocks placed on a grassy slope.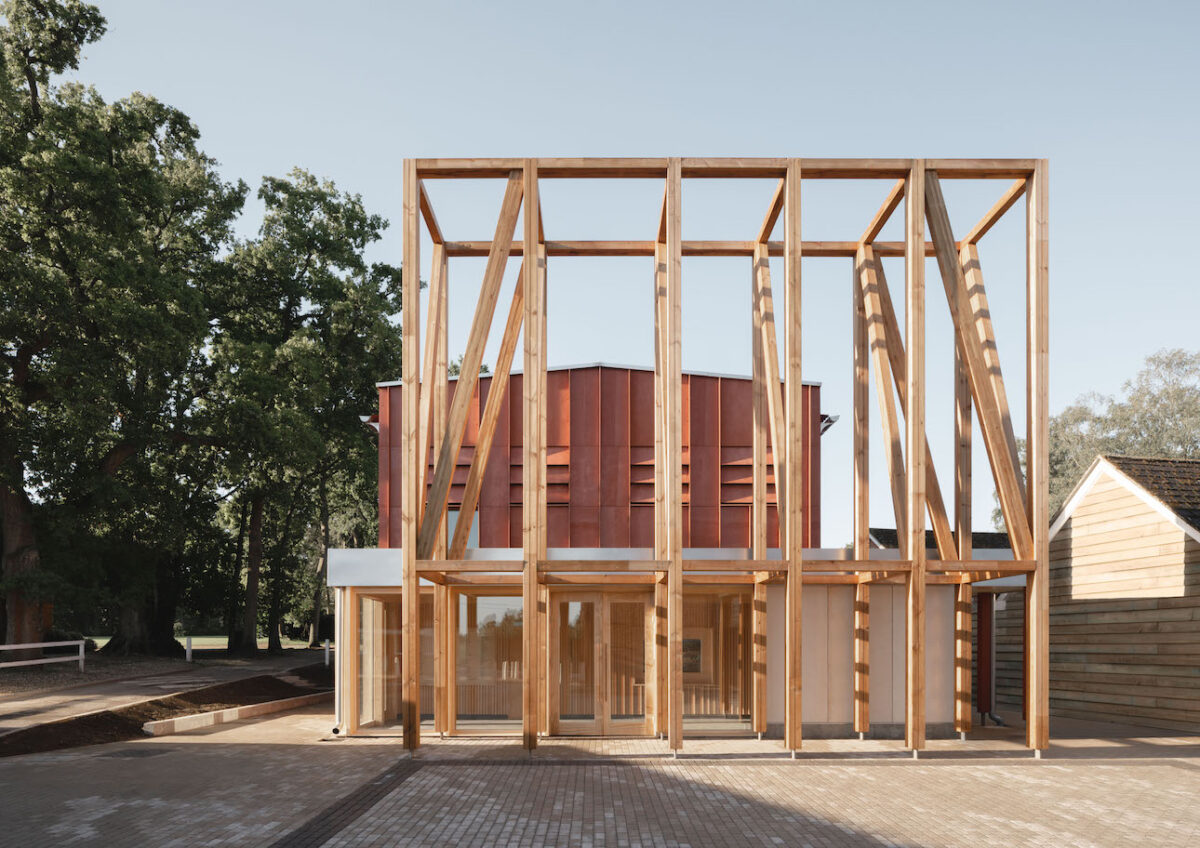 Jonathan Tuckey Design employed cross-laminated timber (CLT) for the structure, and clad the building with Viroc wood fibre panelling. The CLT frame reduced both construction time on site as well as the embodied carbon of the project, saving of 40 tonnes of CO2 compared to traditional blockwork. The theatre is also designed to be passively ventilated.
The earthy red hue of the wooden exterior helps the building complement its context of neighbouring brick buildings, as well as nearby woodland. The Viroc was machine-cut off-site from sheets to reduce waste, and pieced together by hand.
A tall, exposed portico structure forms the main theatre entrance and activates the new civic square in front of the building. The wooden structure will be used as a billboard to announce theatre productions.
Inside, the CLT frame is left exposed and lined with beech battens of varying depths to reference the articulation of the external facade. Light grey acoustic panels are introduced throughout to absorb sound and prevent echoes, while the undulating ceiling, finished in a dark blue, has been acoustically modelled to project sound from the stage into the auditorium. The floor is black polished Viroc.
The design borrows historical motifs from theatre design, such as the standing stalls of Tudor theatres, the classical theatre proscenium and colonnade, as well as references from Renaissance ecclesiastical architecture.
Top photograph by Jim Stephenson. Other photography by Nick Dearden
---