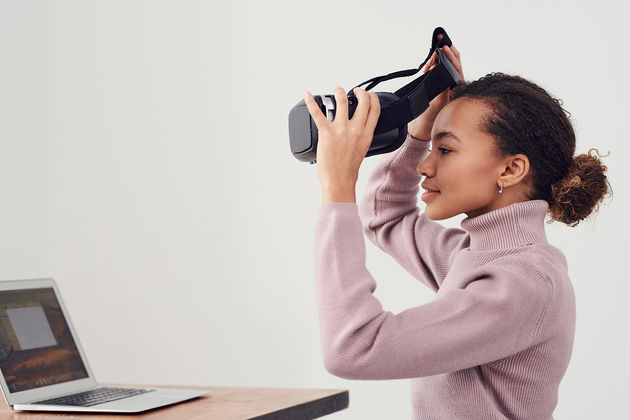 Get a bitesize overview of the week's headlines and events with Icon's round-up
SCENE
VIRTUAL ILLNESS
Virtual reality headsets may now be more within reach than ever – when they were developed in the 1990s, they could cost up to $70,000 – but some of its problems remain. Back then, up to 60 per cent of users would experience some form of cyber-sickness, which included nausea, eye-strain, headaches and disorientation. Although technology has vastly improved since – some 25 to 40 per cent of users still experience these symptoms, with women four times as susceptible as men. Scientists believe this could be due to insufficient frame rate, disconnect between visual and physical sensation, and, in case of the gender difference, the fact that the headsets are designed for men, who on average have a larger interpupillary distance than women.
LIBRARY WOES
It's not been a great few weeks for Steven Holl Architects' new Hunters Point Library in New York. The recently completed building features bookshelves arranged on a series of cascading terraces. The problem? Three of these platforms were only accessible by stairs, a violation of the Americans with Disabilities Act, which has been a law since 1992. Disability rights advocates are suing. Meanwhile, Cornell University's recently completed Mui Ho Fine arts library, designed by Wolfgang Tschapeller features bookshelves arranged on three levels of suspended, metal grated floors, causing discomfort among skirt-wearing users, as well as those standing beneath patrons with muddy boots.
FAB PREFAB
Oxford Brookes and Hawkins Brown have partnered to develop the UK's first dedicated post-graduate course focussing on other modern methods of construction. It is hoped that this will allow architects to take prefabrication and offsite construction into account from the beginning of the design process. The course could be offered to students as early as September 2020.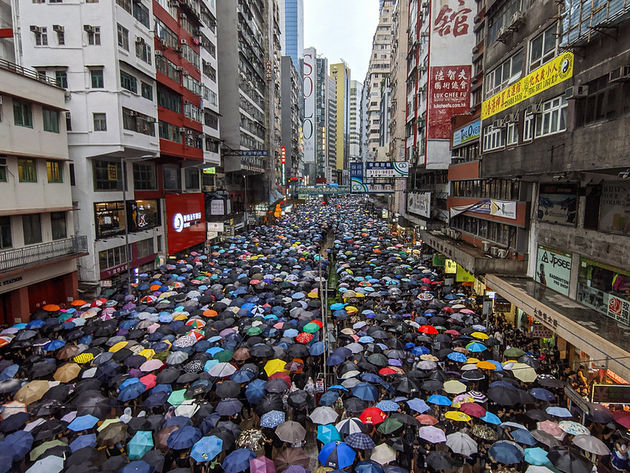 Hong Kongers protesting. Photo by Studio Incendo
CANCELLED CULTURE
Ongoing anti-government protests in Hong Kong and the ensuing unrest are also impacting the design community, with a number of high profile events taking place at the beginning of December no longer taking place. Business of Design Week, which would have hosted a number of high-profile Britain-based designers such as Thomas Heatherwick, Tom Dixon and Patrik Schumacher has been cancelled, as was the Design for Asia Awards ceremony and Fashion Asia Hong Kong.
BARGAIN ZAHA
Vladislav Doronin, the Russian billionaire owner of the only Zaha Hadid-designed home, is selling the house for around £78 million, despite some reports suggesting the house may have cost as much as £117 million to build. The house was allegedly commissioned to be an engagement present for his then-girlfriend, Naomi Campbell, though the two have since parted ways. Doronin is now in a relationship with model Kristina Romanova and has two children with her, which may explain his eagerness to sell the house.
DIARY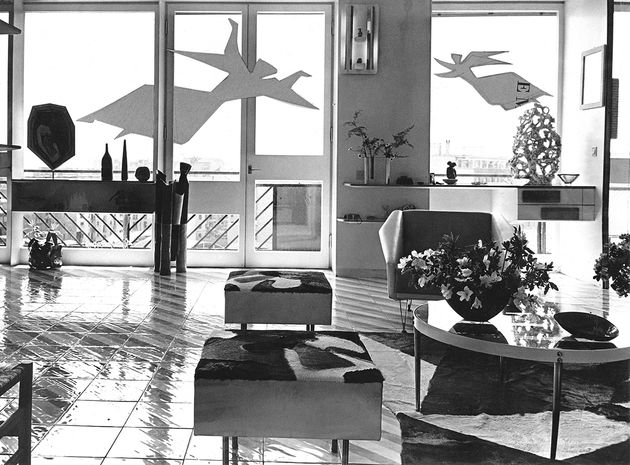 Interior of Casa Ponti in Via Dezza, Milan 1956-57. Image courtesy of MAXXI and Gio Ponti Archives

Gio Ponti: Loving Architecture, MAXXI, Rome
This new retrospective focuses on Gio Ponti's diverse practice through the lens of architecture and the seeming ease in which he moved between domestic objects, skyscrapers, as well as criticism and writing. Until 13 April 2020
maxxi.art
Future Streets, The Building Centre, London
From e-scooters to bike-sharing, and pedestrianisation to smart and adaptive street crossings, this exhibition looks at the latest developments in urban mobility and asks how people will move around in tomorrow's cities. Until 31 January 2020
buildingcentre.co.uk
Shroud IV (2018). Photo and copyright: Norfolk and Thymann, courtesy of Project Pressure
Meltdown: Visualising Climate Change, Horniman Museum, London
This photographic exhibition features a series of images showing the impact of man-made climate change. The work in the exhibition has been commissioned by Project Pressure, which sends well-known artists to document the world's vanishing glaciers. Until 12 January 2020
horniman.ac.uk
Secret Source of Inspiration: Designer's Hidden Sketches and Mockups, 21_21 Design Sight, Tokyo
Japan Design Committee, established in 1953, is a pro-bono association of designers, architects and critics who are committed to expanding and perfect their respective fields of design. The exhibition showcases the work of its 26 current members ranging in age from their 40s to their 90s. Until 8 March 2020
2121designsight.jp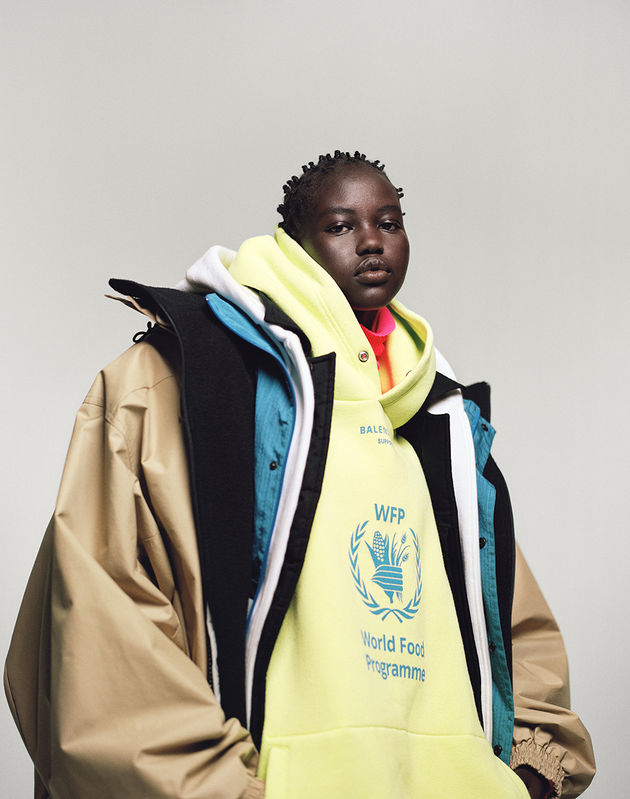 Model Adut Akech wears Balenciaga in i-D, 2018. Photo by Campbell Addy, styling by Alastair McKimm, courtesy of Het Nieuwe Instituut
The Hoodie, Het Nieuwe Instituut, Rotterdam
Curated by British fashion journalist and commentator Lou Stoppard, this exhibition explores the sheer breadth of the hoodie as a fashion garment and a socio-political symbol. From 1 December until 12 April 2020
hetnieuweinstituut.nl
---