Designed by Estudio de Arquitectura Javier Terrados, the sleek health centre in Gibraleón overlooks an open-air arena and museum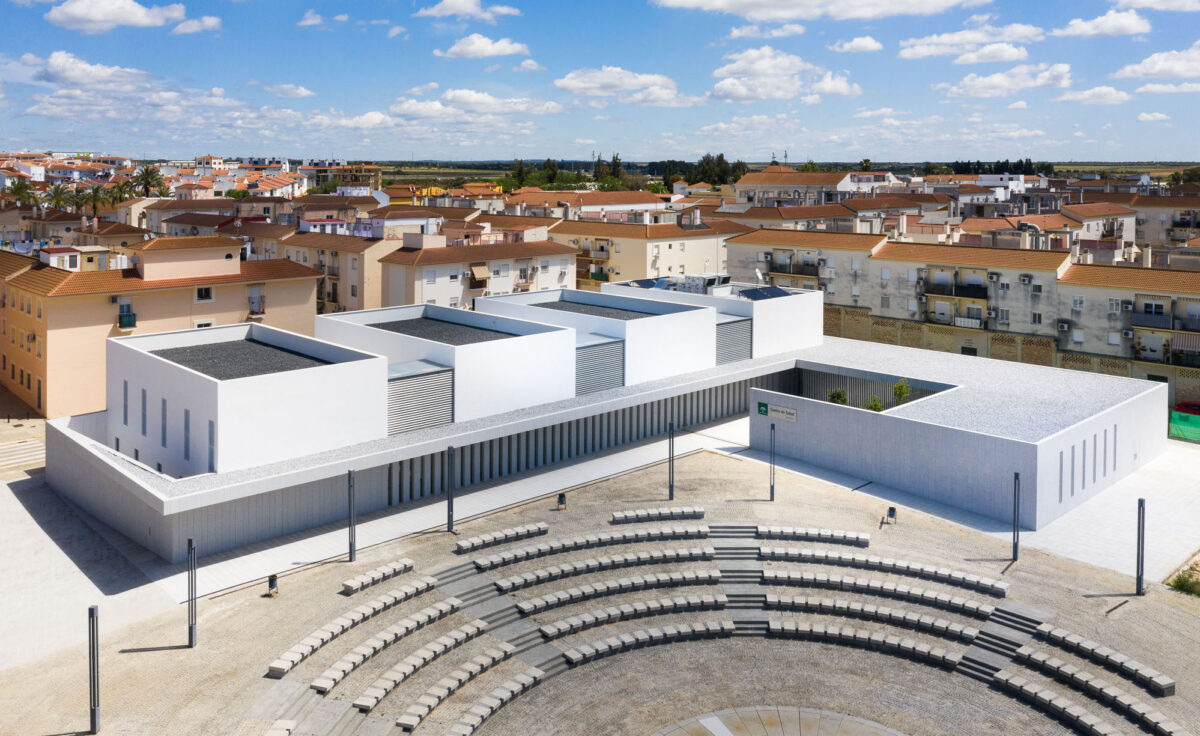 Seville-based Estudio de Arquitectura Javier Terrados has completed a new health centre in Gibraleón, a town in south-west Spain. Located next to a small museum and overlooking the town's open-air arena, the 1,916 sq m building strikes a monumental, civic tone whilst prioritising light, space and wellbeing for those inside.
The health centre is entered through a sheltered garden next to the arena, which was created by the municipality for public events and performances. 'In this way we intended to create a sequence that could lead to a progressive withdrawal from the urban daily activity,' explains the studio.
Commissioned by the regional government's health service, the centre sits across from a municipal event hall and CODAC, a compact museum for contemporary art built in 2010 – the cuboid and minimal architecture of which is echoed in the new building. The material palette of the health centre's architecture includes granite, white stucco and glass.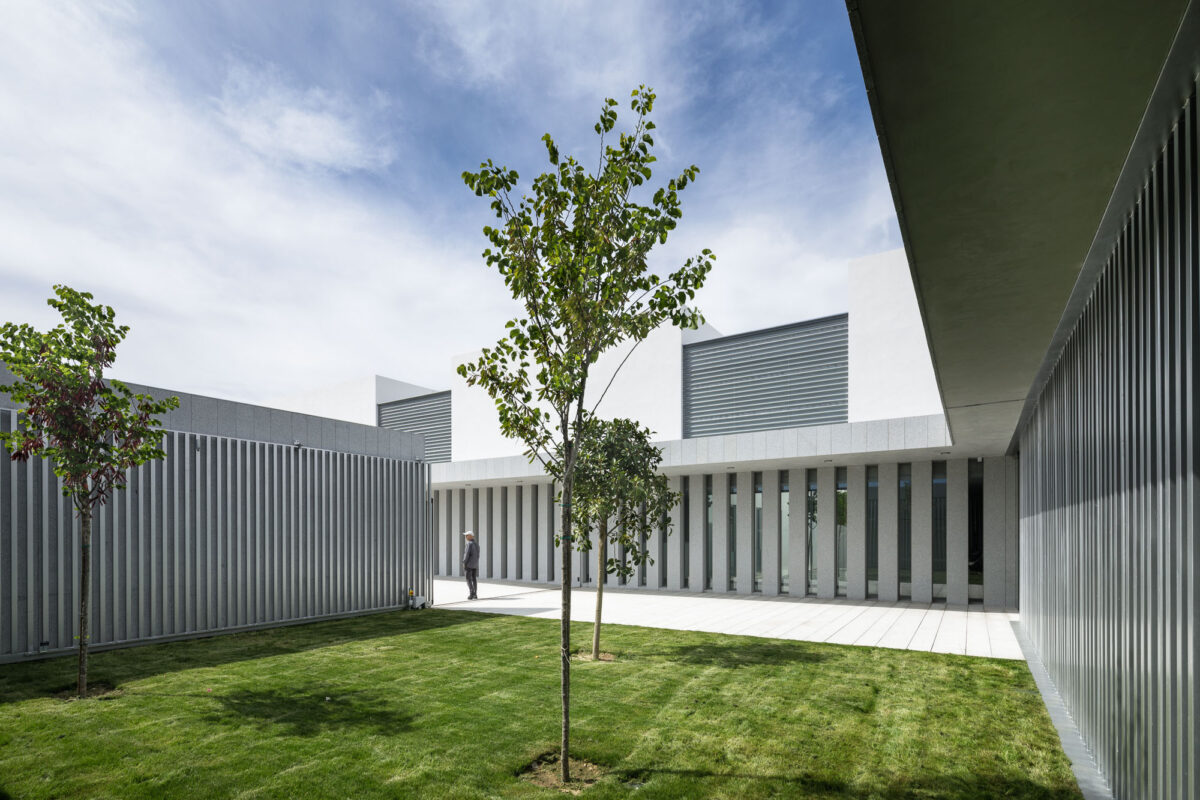 Inside the new centre, the design aims to create a bright and peaceful atmosphere for visitors. An array of large windows look on to several enclosed patios and internal green spaces with trees. On the exterior, a row of narrow granite pillars creates slim vertical windows for the circulation areas, enabling views and daylight whilst ensuring an element of privacy.
A clear central circulation axis organises the whole building following a comb-like scheme across two floors, with corridors leading to a sequence of surgery areas. 'We wanted a hacienda, or somehow a series of courtyard houses, instead of the usual fenestrated administrative building,' the architects explain.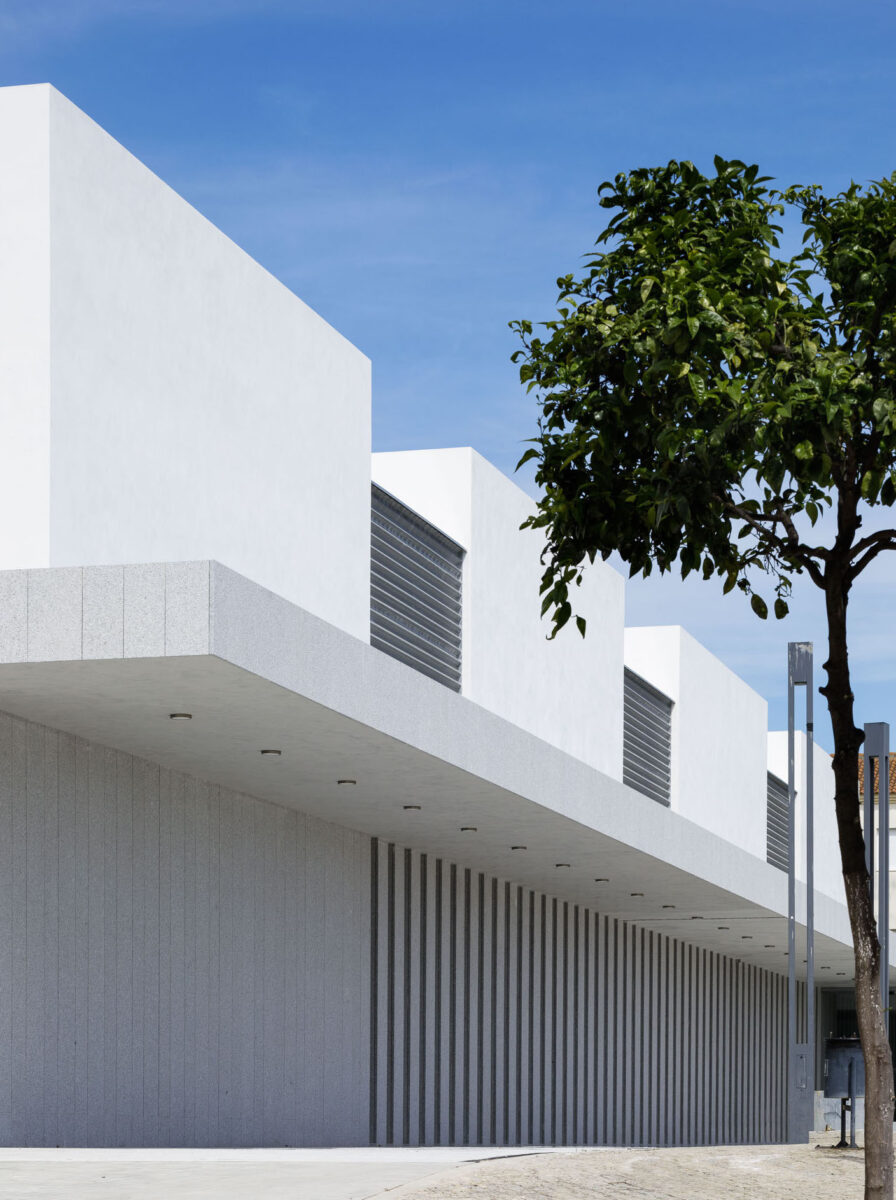 The health centre includes facilities for physical therapy, health education and radiotherapy, alongside various surgeries.
The past work of Estudio de Arquitectura Javier Terrados includes a wide range of projects across Spain, encompassing housing, educational and healthcare buildings, alongside a municipal theatre and a youth centre.
Photography by Fernando Alda
---