Local practice PRA filled the former pool with sunken gardens and transformed the adjacent pool house to create an urban oasis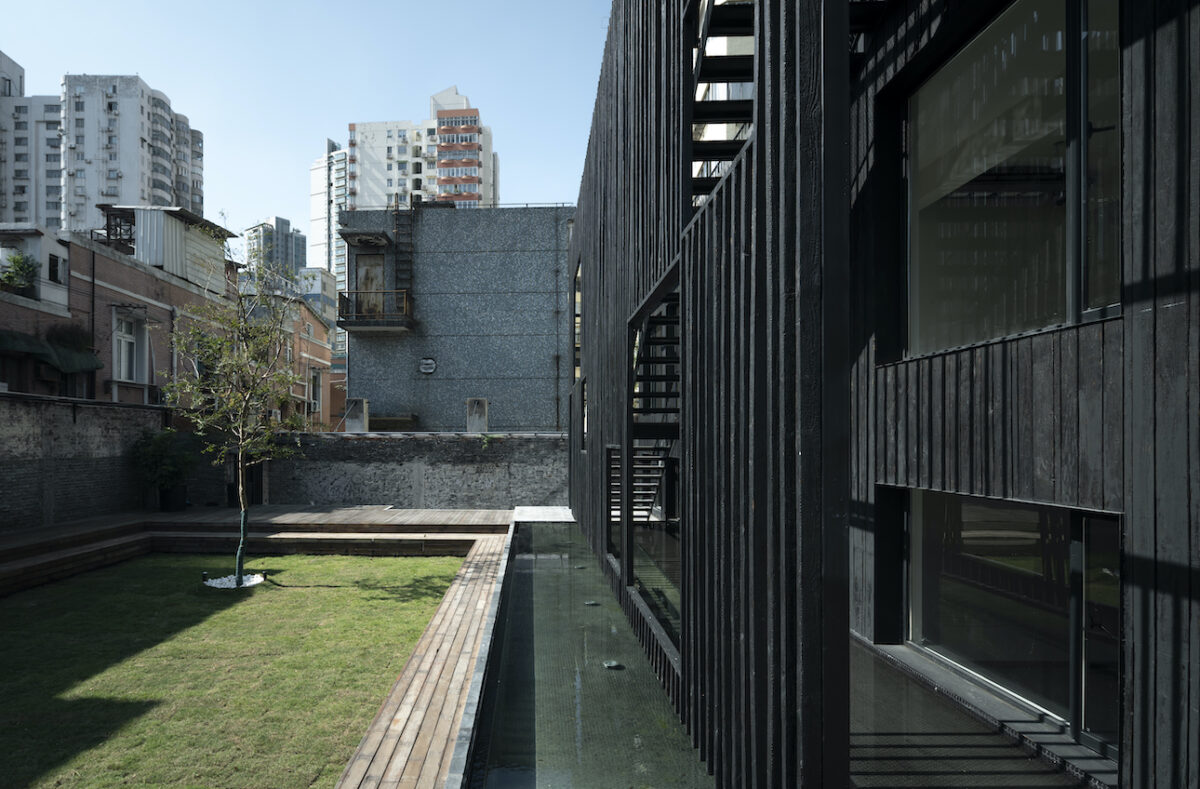 Words by Francesca Perry
Shanghai-based practice Project for Research & Architecture (PRA) has completed Jing'an Community Pool House, a new public space project in the city's central Jing'an District. The site previously hosted a public outdoor swimming pool that had been in use for over 30 years but had closed in 2015.
Kirk Mazzeo and Jasper Yuan – PRA co-founders – describe the moment of discovering the disused pool in a dense historic neighbourhood: 'We were truly taken aback when we opened the gate off of one particularly narrow alley, and were greeted with an expansive body of water quietly reflecting the sky above it.
'A pair of squat buildings sat at its long edge and a large perimeter wall appeared to be holding it all together. Glassy, dark water that used to be clear and full of activity now changed the mood of the space into something much more contemplative.'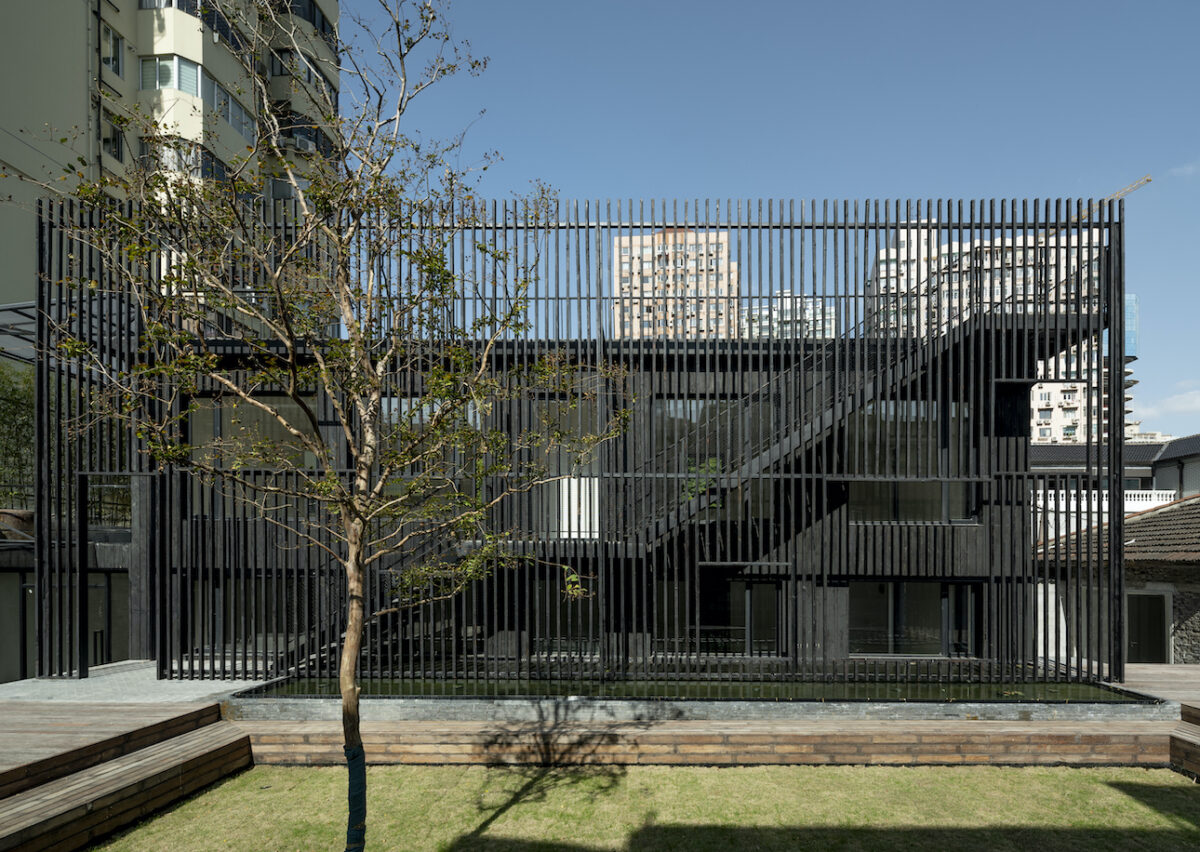 Reopening the site as a public pool was deemed unsuitable by the local government due to noise issues. The client and designers debated the importance of maintaining the water, and originally intended to transform it into an organic pond; due to impracticalities around this, however, the decision was made to create a new community garden and leisure space instead.
PRA worked to maintain the open expanse created by the pool – something which is relatively rare in lane communities in central Shanghai. The practice drained the old pool and preserved the concrete basin structure along with its original tilework and pool ladders. It then inserted a freestanding deck structure into the basin, creating two sunken gardens and a reflecting pool, as well as providing ground-level decking that doubles up as seating.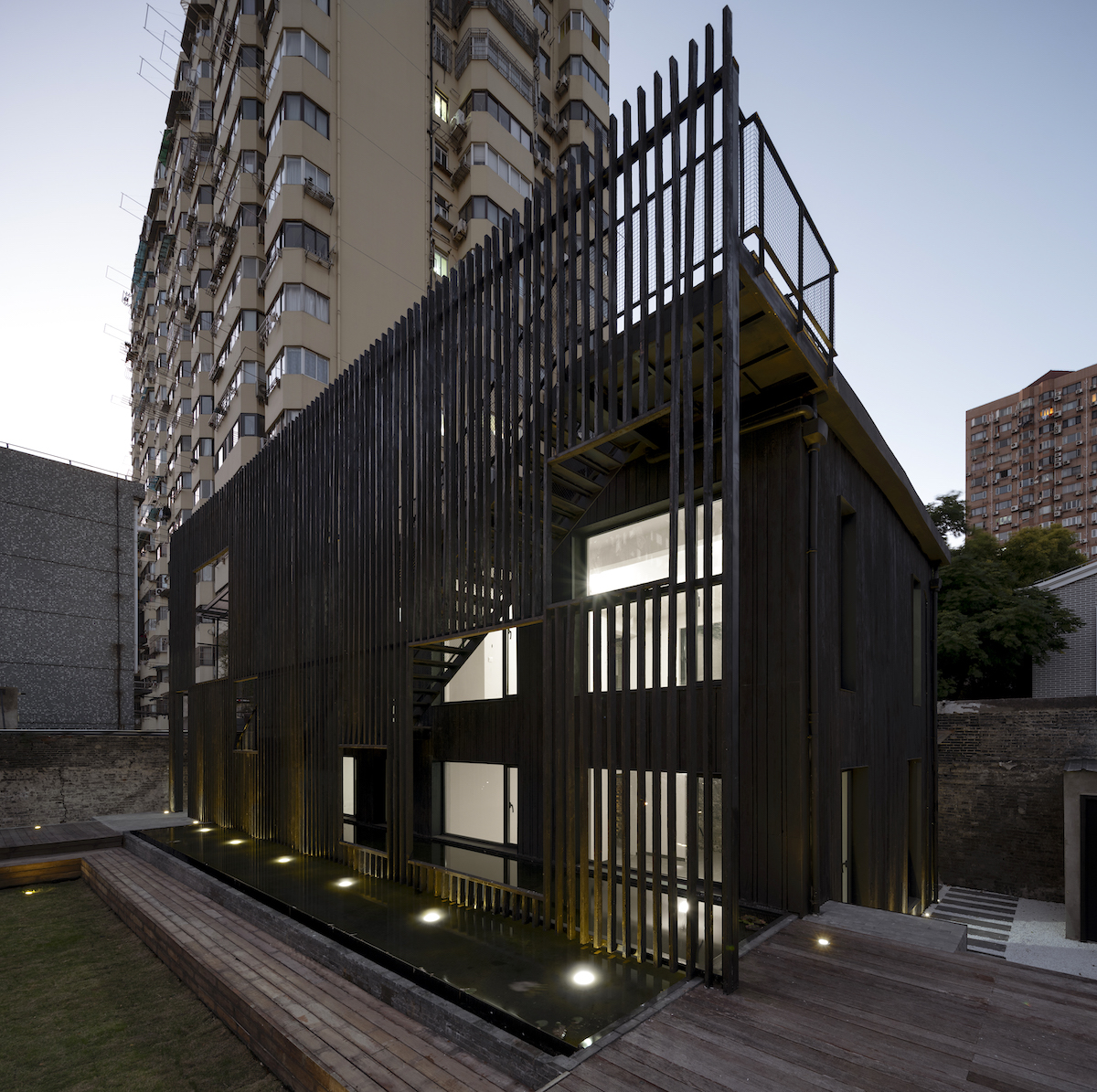 PRA also transformed the squat buildings at the former pool's edge with the use of burnt timber cladding (also called Shou Sugi Ban) and vertical louvres, shielding an external staircase that leads to a rooftop patio. The new pool house is due to be used for community activities but programming has not been determined yet.
'I really enjoy projects in which we are able to magnify the story of a place,' says Mazzeo. 'Knowing the rich history that this place has within the local community makes our job sensitive for all the right reasons. To contribute to that history in a meaningful way… that makes us proud.' He adds, of the project: 'The vision is to create a place that encourages silence, and celebrates the tactile craft of architecture.'
All the wood utilised in the project is reclaimed, down to the garden decking, which was acquired from a torn-down school on the outskirts of Shanghai. 
Photography by Eiichi Kano
---