S&P Gallery opens up the world of fine art with online store and flagship gallery in South Kensington

Image: Tamara de Lempicka – Portrait of Ira Perrot
S&P Gallery believes that art should be available and accessible to everyone. They are dedicated to helping you find the perfect artwork from their diverse catalogue of limited edition fine art prints, featuring a selection of prestigious artists along with some incredible emerging talent. They are also proud to pioneer blue-chip artwork to ensure authenticity with each purchase you make with artists such as Picasso, Monet, Van Gogh, Tamara De Lempicka and Salvador Dalí.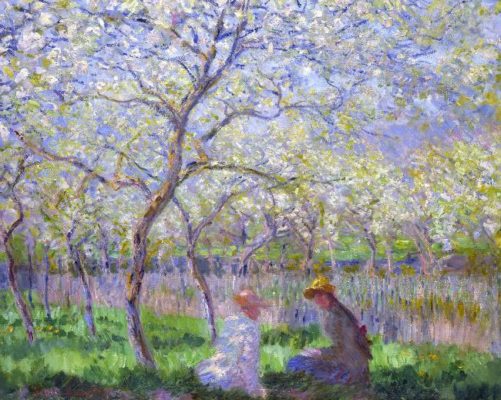 Image: Claude Monet – Spring Time, 1886
The flagship store opened in Autumn 2020 and is located in heart of South Kensington, London. Gallery experts are on hand to provide you with art advisory based on your needs, whether it be for home decor, as a gift, celebration or for investment purposes.
Finding a gift that lasts longer than Christmas
Fine art is an expression of our humanity, it provides us the with opportunity to express ourselves and create conversation. As such, interior designers recommend changing your living space seasonally. One brilliant way to do so is to incorporate artworks into your home. Vivid bursts of Pop-Art blues in the summer, rich and warm shades of red for the winter. You can craft your space to represent your personality and style, evoking conversation and joy all year round.

Image: Deborah Azzopardi – Fruity
S&P Gallery works directly with many of their artists, such as Miss Aniela, to showcase their talents and provide income. Now is your chance to support local artists and surprise your loved ones with an extra special gift this Christmas.
For more information visit smithandpartnerart.co.uk
All images courtesy of Smith & Partner
---