A dozen sustainable and eco-conscious Thai furniture and home decoration brands have been selected to exhibit at Design London 2022, from 21-24 September at Magazine London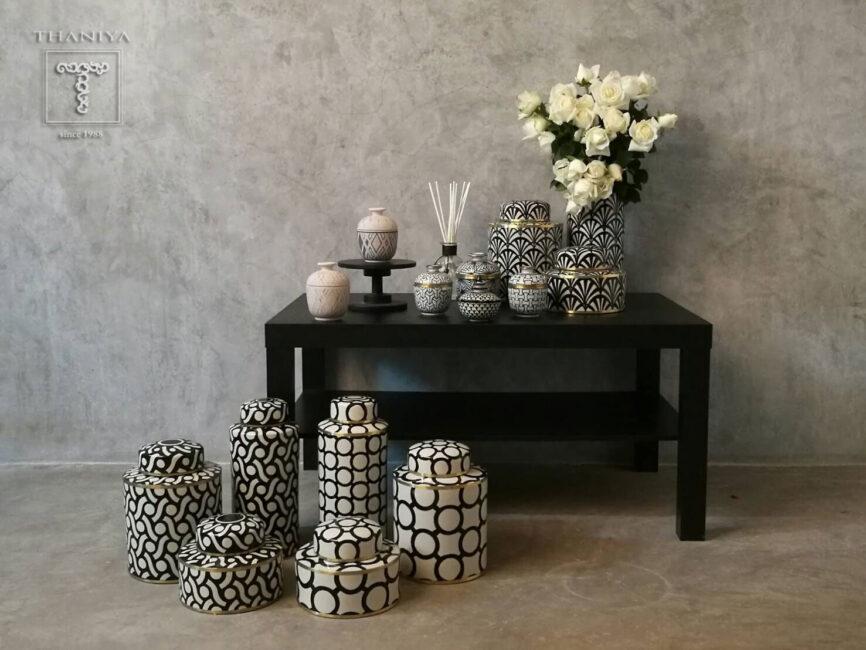 In response to the urgent issue of global climate change, the Royal Government of Thailand and the Department of International Trade Promotion (DITP) has launched the Thailand Be the ChanGe initiative, which highlights Thai creative businesses working within the Thai Government's Bio-Circular-Green (BCG) model. The exhibiting brands are also featured in Thailand's Sustainability Heroes 50 BCG Brands catalogue. At Design London, Thailand's sustainable design stand will showcase a curated portfolio of homeware, furniture and lifestyle pieces that demonstrate the creative solutions coming out of Thailand to meet the rising global demand for sustainable and environmentally conscious products. Known for their craftsmanship and expertise in manufacturing, these BCG brands are using innovation and technology to transform natural and industrial waste into products for environmentally aware consumers and businesses.
The brands featured at Thailand's BCG Heroes Pavilion are:
Furniture
Deesawat, an award-winning outdoor teakwood furniture brand, will showcase the Parallel Collection, a customisable table and bench designed by UK designer Samuel Wilkinson.
Eggwhite will bring its BiiN Plant Stand to the fair, a multifunctional rubber wood plant stand made of scrap wood.
Harvbrand, an established manufacturer of sawdust and resin mixture materials, will showcase the WIRCLE Stool designed by THINKK Studio. The stool is made of upcycled waste from the company's factory, such as board scraps, sawdust and PVC edging offcuts.
HOOG-moRE, a waste-based material developer, will bring its first-generation upcycling products made of waste from the coffee roasting process. The Bend Chair and Bound Chair are built with PlasCoff, a compound composed of plastic and coffee chaff. The R&D led company will also showcase its Puccino Collection that is made from coffee chaff and recycled PP.
Moonler will showcase the SALMON bench, made of locally sourced 'Chamchuri' wood. The bench is made of a single piece of wood that is cut and carefully assembled, in a production process that leaves no scrap wood.
Thingg will showcase the award-winning Sarn Lamp made of a material derived from locally sourced natural palm leaves.
Wasoo will exhibit the From Zero 2 Zero Collection, a decorative wall panel made from rice straw and coffee husk. The panels contain a temperature control feature which helps to save energy, reduce electricity bills, and absorb sound.
Home Decoration and Textile
Khaisaeng Handmade will showcase the Khai Hemp Collection, a product made of renewable wood chips, hemp fibre and sawdust waste material.
PIN will bring a hanging planter made of upcycled metal.
Thais will showcase their Moon Sun Vase range, made from recycled leather scraps.
Thaniya will exhibit the prototype of their Rebirth Octopus Ceramic which reduces and repurposes ceramic waste by mixing it with epoxy resin and polishing it to a smooth finish. The brand also makes a Jasmin Rice Wax candle made with high-quality essential oils.
Pasaya has a weaving factory background and has been a supplier of home textile fabrics to the global market since 1986. Its products are free from toxic substances and safe even for newborn babies. The company has developed textiles made from upcycled and recycled raw materials and will exhibit the Urban Art Rug.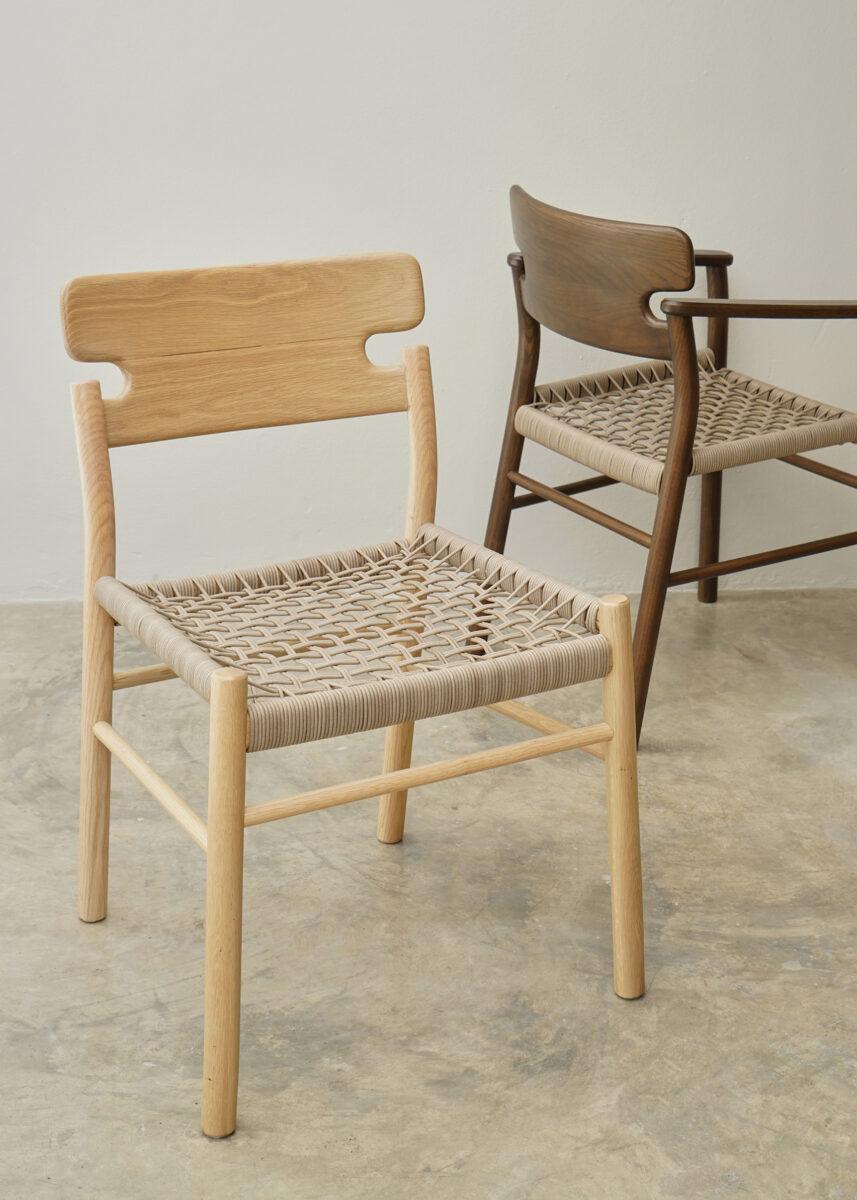 The Thai Government is committed to promoting sustainable economic development and achieving its environmental and climate objectives. The country has recently announced that the BCG Economy is a key focus during its chairmanship of the Asia-Pacific Economic Cooperation (APEC) throughout 2022.
The Department of International Trade Promotion of the Royal Thai Government defines the country's BCG economy framework as:
Bio-economy has its origins in Thailand's agricultural background and intends to enable a process of utilising organic materials and biological technology throughout the manufacturing process of the product. The desired outcome is to create organic products that are reusable and renewable for domestic consumption as well as for export.
Circular Economy aims to utilise synthetic waste from industry, and to upcycle plastic materials, with no exploitation throughout the production and manufacturing processes.
Green Economy is based on creating a circuit of production and consumption that is friendly to the environment, in which zero industrial waste and polluted chemical substances are produced in the production and manufacturing process. Biotechnology used in production must avoid, reduce, and refrain from harming the natural environment.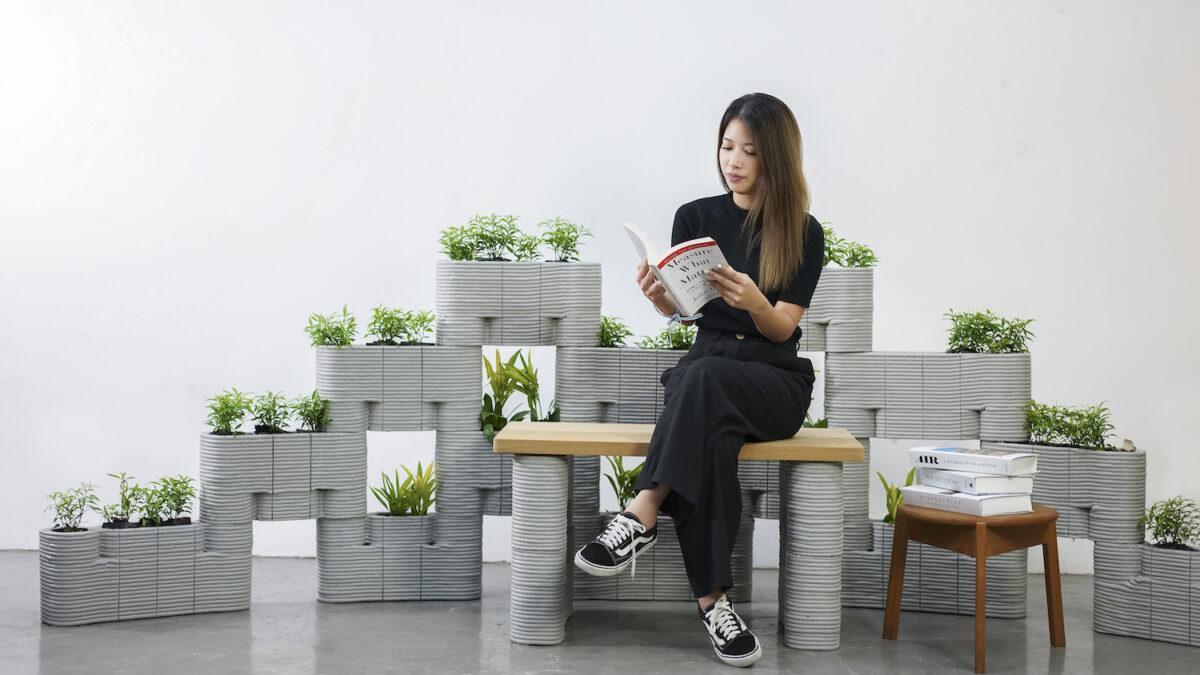 Thailand's BCG Heroes Pavilion, Design London 2022
Date: 21-24 September 2022
Location: Magazine London
Stand: C40
For further information, click here
Photography courtesy of Thai Trade London
---