Today's workplaces are increasingly collaborative and agile. Discover office furniture built for the agile way we work now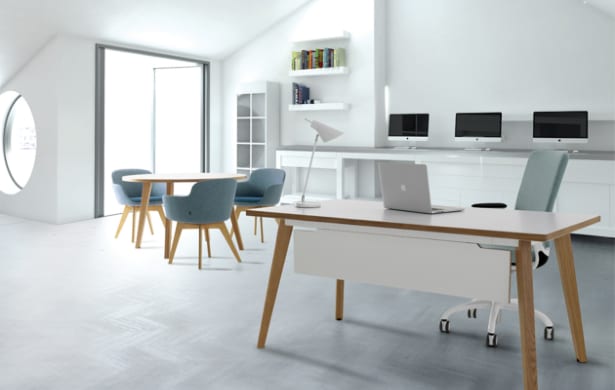 Image: Verco
PROMOTIONAL FEATURE
Designers and architects considering how to furnish today's modern office are looking for ways to embrace collaboration – a new collection makes its case…
The agile office
Whether it's a single company's office, or one that houses several businesses under one roof, offices are increasingly leaning towards being collaborative. That means shared workspaces, breakout areas, public meeting places and a focus on flexibility. Whether it's zoned or completely freestyle, today's office life is increasingly about cooperation – sparking creativity and transparency.
The furniture that dresses the modern office has to reflect and facilitate that shift to shared and open working. It needs to keep things flowing freely while still providing the essential infrastructure needs such as IT.
Image: Verco
A fit-out fit for purpose
Verco's new Martin collection has been designed expressly for this kind of workplace, a furniture solution that promotes communication and easy collaboration. It strips away boundaries to be more friendly and less formal, with a softer design.
It's also thoroughly fresh and modern, striking in aesthetic terms without being solemn. With a footprint depth of 1400mm, it still has generous worksurface, and its design means you can extend and expand as your office requires.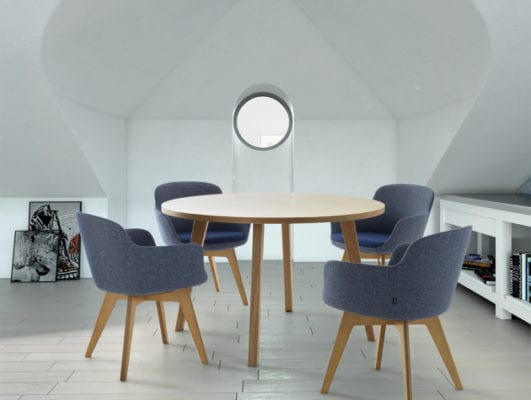 Image: Verco
Character and function
Much office furniture screams 'personality' but isn't fit for purpose or practicality. Other collections have all the bells and whistles of modern tech but look jarring and busy. Martin is much more responsive, combining solid timber legs with real wood veneers, steel and high quality laminates to deliver strength, durability and sleek looks all at the same time.
This perfect combination of textures, material and features is perfect for an office space that encourages an open attitude, while the central cable access channel ensures a tidy space. Different cable cover materials can be chosen to customise the finish, with a fabric option for a note of welcome colour.
Discover more about Martin Benches and the different options and finishes at https://www.verco.co.uk/product/martin-benches/
---