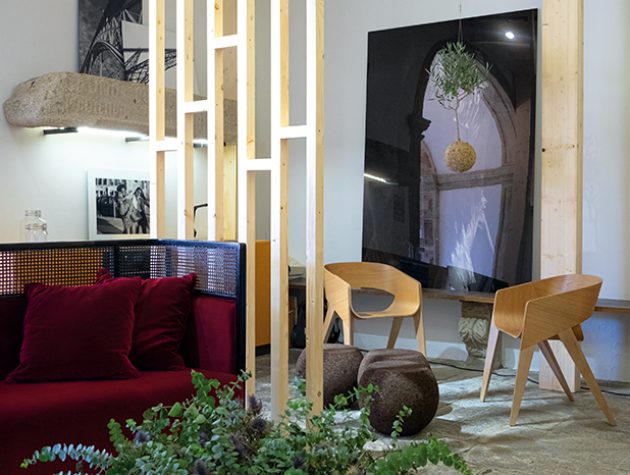 Image: Associative Design
Explore the best of Portuguese design at the London Design Fair
At this year's London Design Festival, much of the work looks to the future, whether it's at the impact humans are having on the planet, or the ways our lifestyles and need for products are changing. At the Associative Design display, interior designer Salete Peixinho has curated a selection of Portuguese designers and brands that represent the emerging talents of the region.
Associative Design was created by AIMMP – the Portuguese Wood and Furniture Industries Association – with the purpose of promoting and supporting Portuguese products of excellence. This year, many are combining their focus on premium products with the question of sustainability.
Image: Associative Design
"The real winners are those who fight a war against the destruction of our planet" – Salete Peixinho
At London Design Festival this year, visitors can get to know several brands designing with sustainability in mind. The vision of Associative Design is to encourage companies to think not just about the end product but also the use of resources throughout the whole production process and how designers can contribute to a responsible industry.
The selection will include all sorts of furniture and decorative objects, specially made and curated for this show. Associative Design's goal is to surprise and awe visitors, with the clear message at the centre: we need to take care of our planet, and every action, even the smallest, can make an impact on our way of life.

---