Award-winning Swedish lift company Aritco presented a new DesignWall called Geometric and hosted a talk examining how innovative design can transform the home to support an ageing population at Design London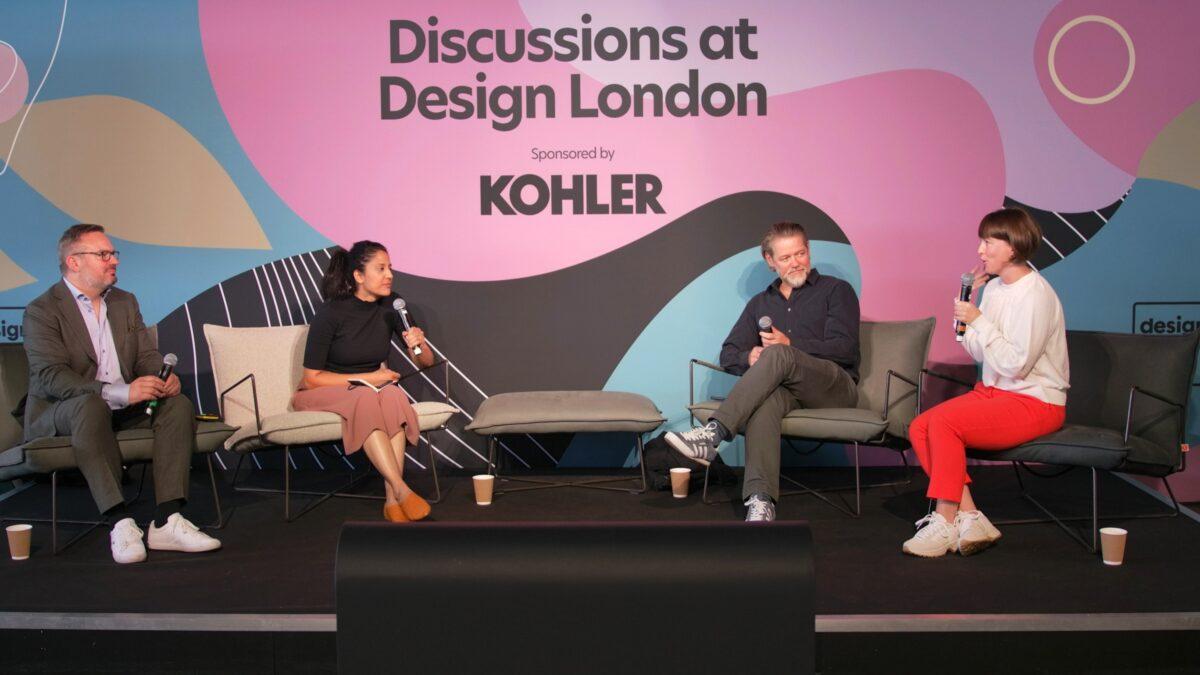 Geometric is the result of a collaboration between Alexander Lervik, one of Sweden's top designers, and young graphic artist Evelina Kroon and has been produced as a limited edition of just fifty units.
Lervik developed the original concept behind Aritco's home lift in 2016, using light and the latest technology to make it adaptable to modern ways of living and the smart homes of the future. Aritco already offers a range of nine DesignWalls with a Scandinavian aesthetic, but the company commissioned Lervik to create a new design for its most exclusive clients. As he thrives on collaborations with other creatives from different disciplines, he sought out Kroon who had already established a distinctive aesthetic which draws on graphic patterns from wallpapers and prints from the 1960s and early 1970s.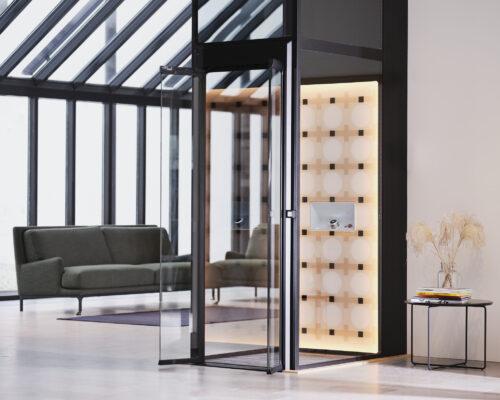 Kroon began the design process with a wood fibre board layered with tape and different materials to create repeat patterns. She then sent a series of six sketches over to Lervik who developed the pattern further by adding in circular shapes and creating a digital file. They shared and modified the design several times before settling on a final version in a range of colour-ways. Aritco then selected one colour-way and sent it to specialist production company Stockholm Print who manufactured the bespoke glass wall.
Aritco's panel discussion at Design London, Redefining the Home for the Third Age, examined how designers and architects can ensure that houses can cater for an ageing population. By 2050, over two billion people in the world, or one in five of us, will be aged 60 or over, and 'third agers' will have huge spending power.
David Schill, Marketing Director of Aritco Lift, was joined by Colum Lowe, Director of the Design Age Institute, who specialises in this field. The third panellist, Kyle Scorgie, Project Head at PriestmanGoode, offered a unique perspective from the transport sector which has been focused on improving mobility and comfort for an older demographic for decades. The talk was moderated by design writer and curator Riya Patel.
A two-page intelligence report, compiled by innovations platform Springwise, is available to accompany the talk and stimulate further discussion around this often-neglected topic.
For further information, visit aritco.com
All images courtesy of Aritco
---