GRAFF's iconic Ametis Collection leads the way in luxury spa showering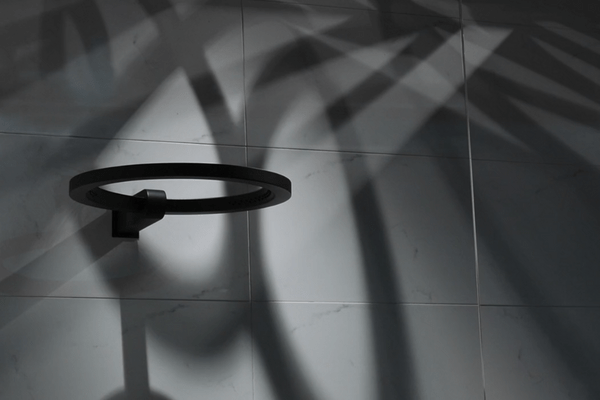 Designed by Davide Oppizzi, the Ametis Collection brings new dimensions of wellness and relaxation to the bathroom.
Look to the Ametis Ring Shower. A symbol of the fusion between the universe above and the oceans below. Biophilic design at its finest, it was designed to help connect us to the natural world, and in turn, switch off, slow down and take care of ourselves.
Made from a hollowed brass bar which ensures durability, Ametis boasts an integrated, high-tech LED chromotherapy lighting system which changes depending on water temperature. With its distinctive ring silhouette, the Ametis column creates a waterfall effect, gently cocooning the body with water, whilst wall jets offer massaging sprays for the ultimate experience. Cascading water is gently delivered, with easily operable control panels for maximum comfort.
The Ametis Ring Shower has been designed in line with the latest sustainability requirements, ensuring uncompromised performance that does not cost the earth.
For further information, visit graff-designs.com
All images courtesy of GRAFF
---