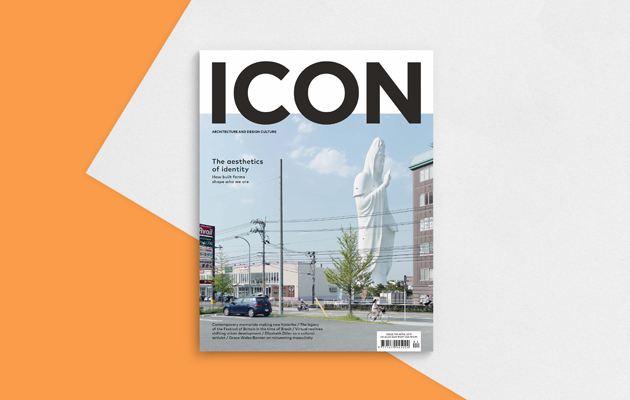 Photo by Fabrice Fouillet, from the Colosses series
Memory, Memorials and Identity: This month's issue investigates how design and architecture can reflect and shape who we are, whether memorials, monuments
or memories created in virtual space.
In this issue we look at what we choose to remember and how we commemorate it, and take a timely look at the false history of the UK's most famous design exposition, the 1951 Festival of Britain. We also visit Belarus with Owen Hatherley and explore Alexandra Palace's state of 'arrested decay'. Plus: interviews with designer Grace Wales Bonner and Elizabeth Diller, architect of New York's High Line.
A word from Priya Khanchandani, editor of Icon:
Sendai Daikannon, a Buddhist statue that looms large over Sendai in Japan, shown on the cover, was the tallest statue in the world three decades ago. When it dropped onto the city's skyline, one blogger described lovers being distracted by its presence while trying to get romantic on the upper floors of a local hotel.
Its imposing stature isn't an anomaly in recent monument history. Just two years after it was built, it was outranked in height by another Japanese statue, the Ushiku Daibutsu, depicting a celestial Buddha standing six metres taller.
Fast-forward to today, and India has taken the lead in the battle for the tallest statue. Last year, prime minister Narendra Modi unveiled a 182-metre tall tribute to nationalist hero Sardar Vallabhbhai Patel, which is known as the Statue of Unity. But even this is soon to be out shadowed by two more giant monuments being cooked up.
Design is a potent apparatus for power. The effigies commissioned by the right-wing Indian government have served to legitimise a pro-Hindu nationalist agenda and construct a particular history. Their next creation is set to be a statue of the Hindu god Ram, standing above the rest at 220 metres tall. The site earmarked for it is Ayodhya, a religiously contested city where Hindu-Muslim riots played out in 1992 over the demolition of a 16th century mosque.
Like statues, memorials are visual testimonies. They attempt to make sense of the void that is left when we are forced to deal with death and are a manifest attempt to fathom – on an instinctive level and in the only way humanly possibly – tragedy on an epic scale: war, famine, terror. Although contemporary design might seem like the antithesis of the memorial in its stark modernist aesthetic, the ability of a new generation of memorials to challenge our expectations of space has surpassed the need for grandeur.
The objects that we create define us as much as we seek to define them. In this issue we wittness design that is so inherent in our notion of selfhood that it has become an account of who we are. Max Pinckers' photographs subtly depict our sense of identity as being intertwined with materiality. He captures a drive-by nativity scene – a spontaneous expression of religiosity – and a dilapidated statue of Abe Lincoln that found new life a garden sculpture.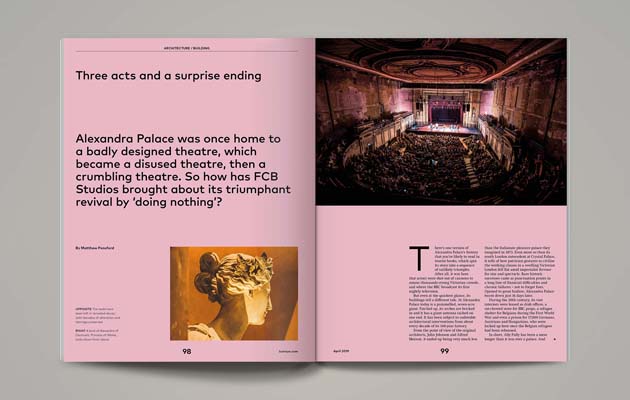 At this turning point in Britain's history, it is opportune to think forwards, but also to look back. This issue considers whether a national party – a modern Festival of Britain – is the right way to celebrate nationalism and whether it is the right time, as we stand on the precipice of a no-deal Brexit.
At their best, memorials like the National Memorial for Peace and Justice in Montgomery, Alabama, are a call for history not to repeat itself. Let's adopt the lessons of our forefathers and strive to be united, tolerant and accepting however this next chapter plays out; even if the EU flag – our Icon of the month – is left one star down.
Subscribe

to Icon magazine to be the first to get the new issue!
---