We need to leave behind toxic materials, systems and products whose damage we can't justify any longer
Words by Cyrill Gutsch
In December 2020, as an unpredictable year was ending, a monumental but overlooked report was published in the journal Nature. Researchers in Israel released a mind-blowing new assessment showing that human-made material now outweighs Earth's entire biomass for the first time. The mass of 'stuff' we've created now exceeds all the plants, animals, fungi and bacteria on our planet combined.
While concrete and construction aggregates like gravel make up most of the total, the study found there is now far more plastic on Earth than all land animals and marine creatures put together. All of the great whales, every fish, every bird, every coral reef and every other animal on Earth adds up to 4 gigatonnes. All plastic in use, in landfill and in our oceans weighs double that, at 8 gigatonnes.
The researchers have been running these calculations and totals since the 1990s, and the staggering results in 2020 show this was the year we reached a tipping point. On average, every person in the world is now responsible for the creation of human-made matter equal to more than their bodyweight every single week. Thanks to excessive consumption and development, we have now exceeded the natural world in output, while simultaneously depleting the Earth's biomass through deforestation, overfishing and other destructive practices.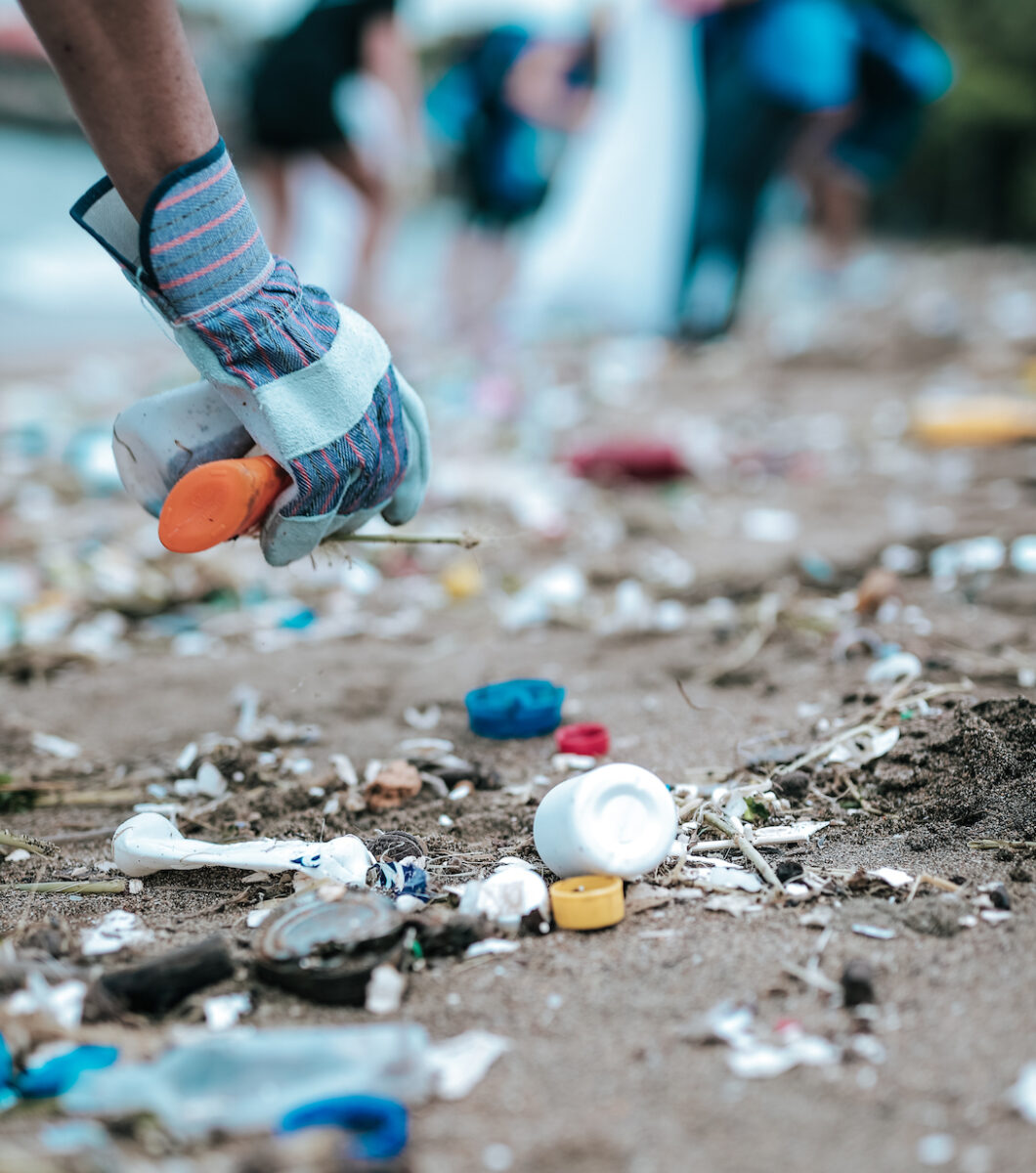 We now live on an overwhelmingly human planet. We must understand our place in nature's cycle and how we became ignorant to it. We must live in harmony with nature and with each other. We have to become aware of our fragility and of the time we have left to change the way we live on this gift of a home.
If we plan to survive on this planet and maintain Earth's biodiversity, we need a masterplan for the massive challenges we have created: to collectively redesign our society, our economy and our lifestyles in a massive way. To truly coexist with nature and end the destruction of our planet is a design challenge – it means we have to leave behind toxic materials, systems and products whose damage we can't justify any longer.
Plastic is one symbol of an old idea – a toxic one. There is no need to continuously make more plastic. We've made enough. It's out there. Let's retrieve it, collect it, let's give it a new life – until the time comes when we have a new material that can replace it.
When it comes to the built environment, we are beginning to see the emergence of new materials created by nature and natural processes – breakthroughs that will help break down the barrier between people and planet, between 'our' materials and the wider environment.
I believe that we are at the brink of a systemic change, to end the 'Toxic Age' and to drive what we at Parley call the 'Material Revolution', where consumers, creatives, architects and developers alike are demanding new materials that are good for people and planet. Biofabrication and material science is the future. We're seeing the beginnings of an entirely new economy.
At Parley we established the first Parley Station on an island in the Maldives, in partnership with the Maldivian government. It's an island dedicated to collaboration: a place of inspiration and exploration where globally renowned creators, thinkers and leaders come together and allow the oceans to alter their view on how mankind will live on the planet. It's a true future island: a canvas for developing new forms of how humans can live in harmony with the oceans and with nature. Where new concepts, new technologies, new materials and new business models can be tested and established in ways that mainland infrastructures and economies slow down.
There is an urgent need for action, for change. Over the next decade, the biggest challenge when it comes to designing spaces, homes, workplaces and cities will be to address this urgent need to reduce pollution, waste materials and carbon emissions, but also guarantee the health of people inside these environments. The time is up for everything that is harmful to us and the environment.
Let's get to work and collaborate to turn our future into an explosion of ideas. We can turn things around – we can invent our way out of this mess. We need more nature, and nature needs less of our existing materials.
Cyrill Gutsch is the founder and CEO of Parley for the Oceans
This article was featured in ICON's Spring 2021 issue. Read the digital edition for free
Imagery, top to bottom: Parley processing ocean plastic waste; a beach cleanup in the Dominican Republic; a cleanup on Chile's Santa María Island; the Maldivian atoll home to Parley Station One. Images courtesy Parley for the Oceans
---