Companies are greenwashing their outside faces, but underneath lurks rampant unsustainable practices few are looking at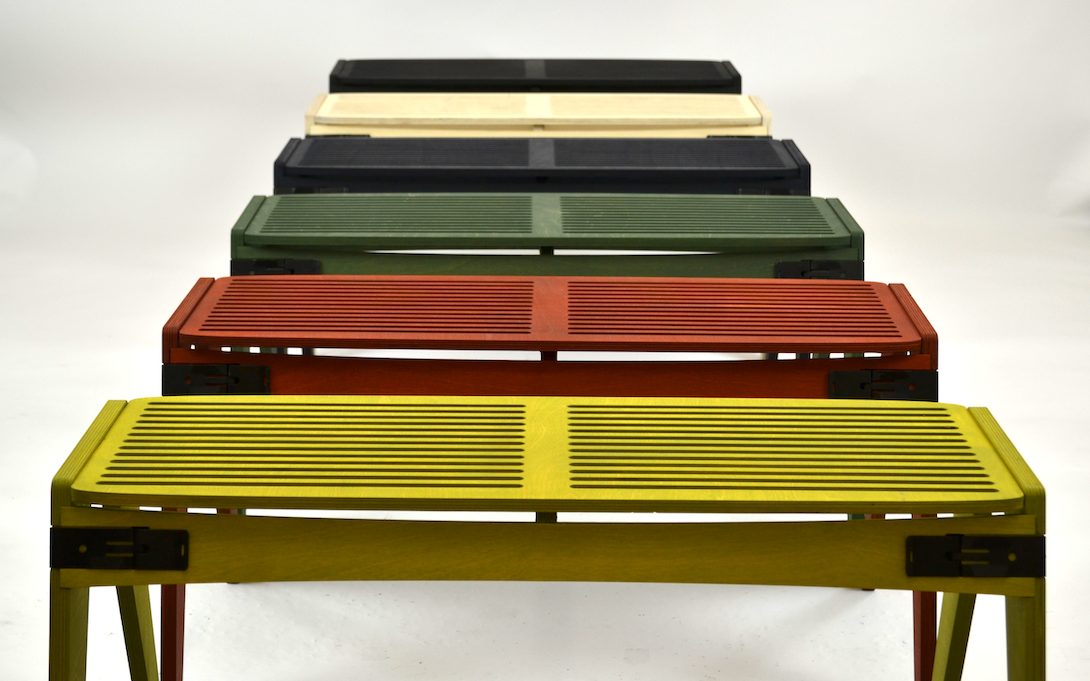 Words by Oliver Theobald
Objective sustainability is a conundrum I have been wrestling with day in and day out for years now. My foundational belief is that we are a fundamentally unsustainable species, but I flip-flop between disillusionment and bullish defiance. Sustainability is ultimately a very chewy topic, one to be taken seriously and not misused for marketing purposes. But, in the furniture industry, it is so easily misused by brands and it's this ill-informed 'greenwashing' which makes me so angry.
If you really mean to be sustainable, you have to cast a questioning eye over everything that you do without any self-delusion. I know from experience there are many unsustainable practices taking place which undermine the environmental credentials of myriad designs on the market today. Brands may pat themselves on their backs over collections which they define as 'sustainable', but most often, the reality is murky.
Packaging and transportation, for instance, is frequently beyond the veil of design concerns – and furthermore outside the remit of the design team altogether. This segment of the production process is rarely seen by the consumer and so different pressures drive decisions: speed and cost effectiveness trump all within most factories and warehouses. Pry into this world and most consumers will be astonished at what they had thought were sustainably minded brands turning a blind eye to tonnes of single-use plastic packaging and questionable waste management processes.
Sadly, in many industries today, the road to efficient logistics demands following the path of least resistance. That means the cheapest way of protecting goods in transit, which is typically single-use plastic and polystyrene (and that's often at each 'touch-point' along the chain).
At the moment it's all too easy for the uncomfortable reality to be out of sight, out of mind. But it's here where brands need to step up and re-evaluate the sustainability of their own supply chains; to challenge themselves as well as their suppliers.
At FUZL we present all of our products to customers in plastic-free packaging, but at certain points along the supply chain parts are packed together by third party suppliers for intermediate shipping. And what is holding the packages together? Single-use plastic. It's something we want and are attempting to change collaboratively. We are just a small producer with a small amount of parts, though – imagine what is happening when you multiply that to the scale of whole industries.
Reusable packaging concepts, for instance, are one aspect worth investigating. These aim to dispense with as much single-use plastic as possible within our field of control. The main principle is to replace these very effective but unsustainable measures with higher up-front cost solutions that, over repeated use, are both more effective and more sustainable. Imagine large tables transported from initial cut to final finishing and then onwards to the door of the consumer in one fortified bag, which is then recovered for reuse.
But, as we're looking at this potentially more responsible concept, we must accept our own attempt to stem the use of single-use plastics within the supply chain is itself also open to unintentionally unsustainable outcomes. Reusable cotton packaging, for example, doesn't necessarily make things better – it may just be a sticking plaster with its own negative ramifications if responsible practices are not fully upheld at each stage of harvesting, production and transportation.
And if the resulting product is less durable because of sustainable source materials, that will mean replacements are required more often – and so the cycle starts again. I personally think, as with any product – for packaging is a product too – that elongating the valuable and serviceable life must be a good thing.
Awareness  in the industry is undoubtedly improving, but to regain any meaning to the term, we need to self-challenge, explore and invest the effort and money into those processes that are holding us back. It is a big mountain to climb, but we must re-evaluate every step of the design process and check ourselves before legitimately using the term 'sustainable'.
Oliver Theobald is founder of FUZL Studio
Imagery, top to bottom: FUZL's Original Bench in birch plywood; packaging for FUZL's coathooks (unopened and opened)
---