Making NUNO, a new exhibition at Japan House London, showcases the work of innovative textile designer Sudō Reiko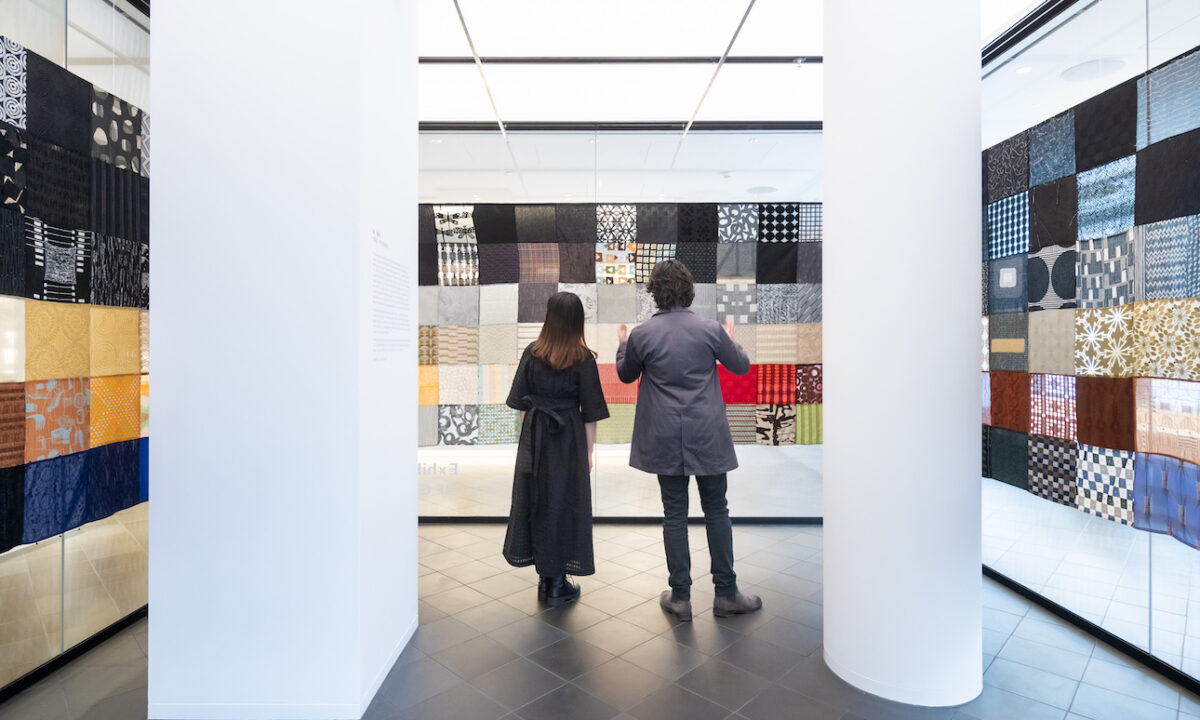 Words by Francesca Perry
After a long wait following Covid-19 lockdowns, Making NUNO – an exhibition looking at the work of Japanese textile designer Sudō Reiko, design director of textile firm NUNO – has opened at Japan House London.
The exhibition, with art direction and installations by Saitō Seiichi of design and architecture firm Panoramatiks, shines a spotlight on Sudō and how she pushes the boundaries of textile production and champions new methods of sustainable manufacture.
The show includes five large-scale installations of Sudō's work, using a variety of processes from washi (traditional Japanese paper) dyeing to chemical lace embroidery inspired by rolls of paper. Each installation is accompanied by drawings and sketches, alongside raw materials and design prototypes.
Kibiso Crisscross, a collaborative project with the Tsuruoka Textile Makers Cooperative, takes discarded kibiso – the protective outer layer of silk cocoons – and uses a specially developed machine to create black and white yarns from the tough remnants. The project takes the first step towards realising the 'no-waste, use everything potential' not previously seen in the silk industry.
Sudō trained as a textile and industrial designer, and designs fabrics that incorporate traditions of Japanese crafts with new engineering techniques and unusual combinations of materials. She works with materials as diverse as silk, hand-made washi nylon tape and thermoplastic, and technologies derived from Japanese craft traditions such as caustic burning, weaving and dyeing.
Across her career, Sudō has worked with family-run factories across Japan which specialise in different production techniques, collaborating with each to develop new, alternative production methods. She has been design director of NUNO for over 30 years.
ICON talked exclusively to Sudō Reiko to find out more behind the designer's work.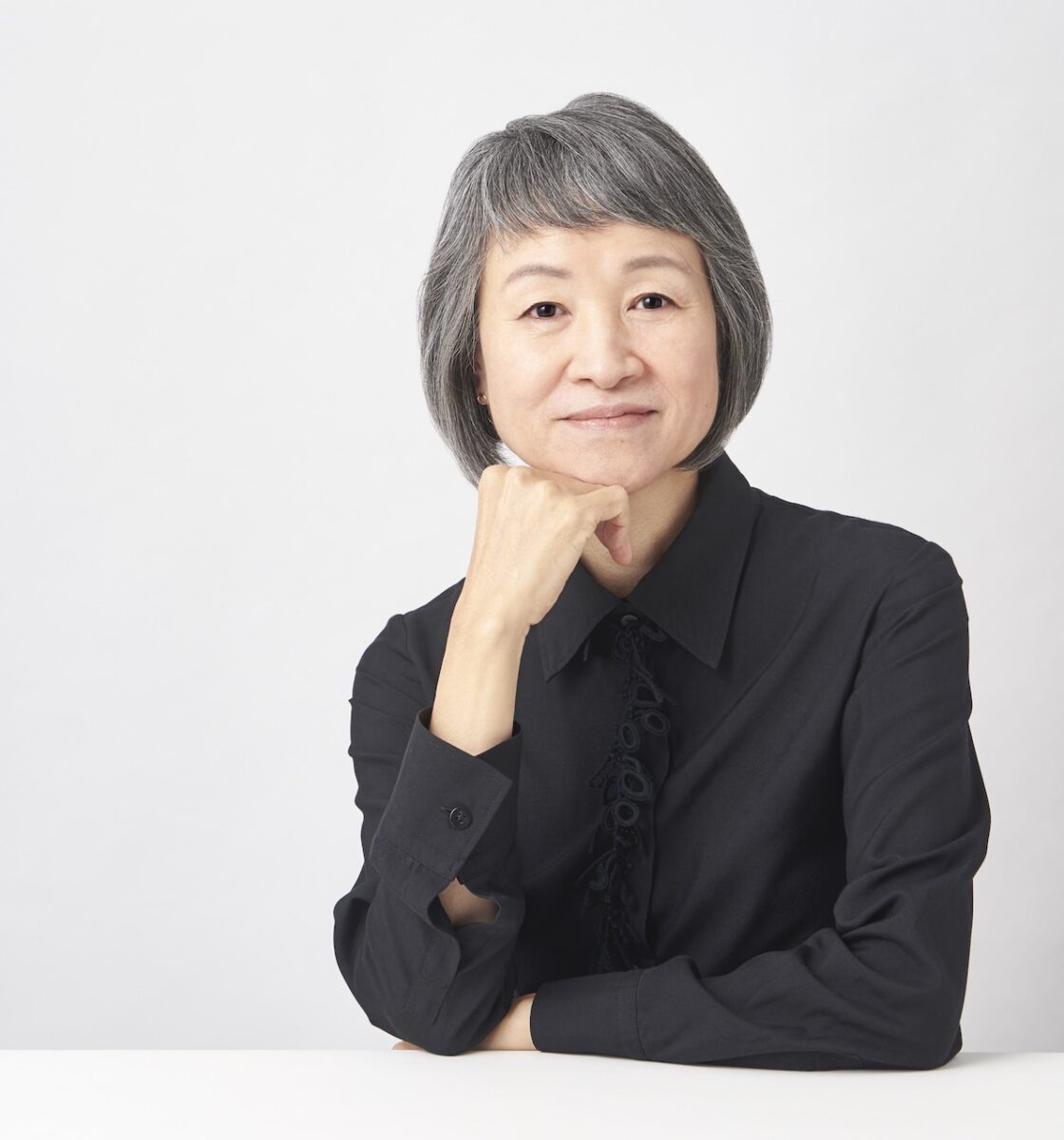 What originally drew you to working with textiles?
As someone who grew up in a small, countryside town, I used to look forward to the days in spring and autumn when the peddler, laden with rolls of kimono cloth, would come. Hiding in the shadow of my mum and aunt who sat in front of my grandfather, I used to stare, spellbound at the beautiful rolls of kimono cloth, lined up one after another in the tatami guest room. It was perhaps from that time that I dreamt of one day becoming someone who made that beautiful fabric. I think now that my childhood dream was a big motivation in me becoming a textile designer.
What impact and influence would you like your work to have on the textile industry?
We are told that craft is, on the one hand, fine art, and on the other hand it links to the field of industry. Whether we are particular about how good the handmaking is, or we embrace the advantages of machinery, we continue to reach for a standpoint between the two.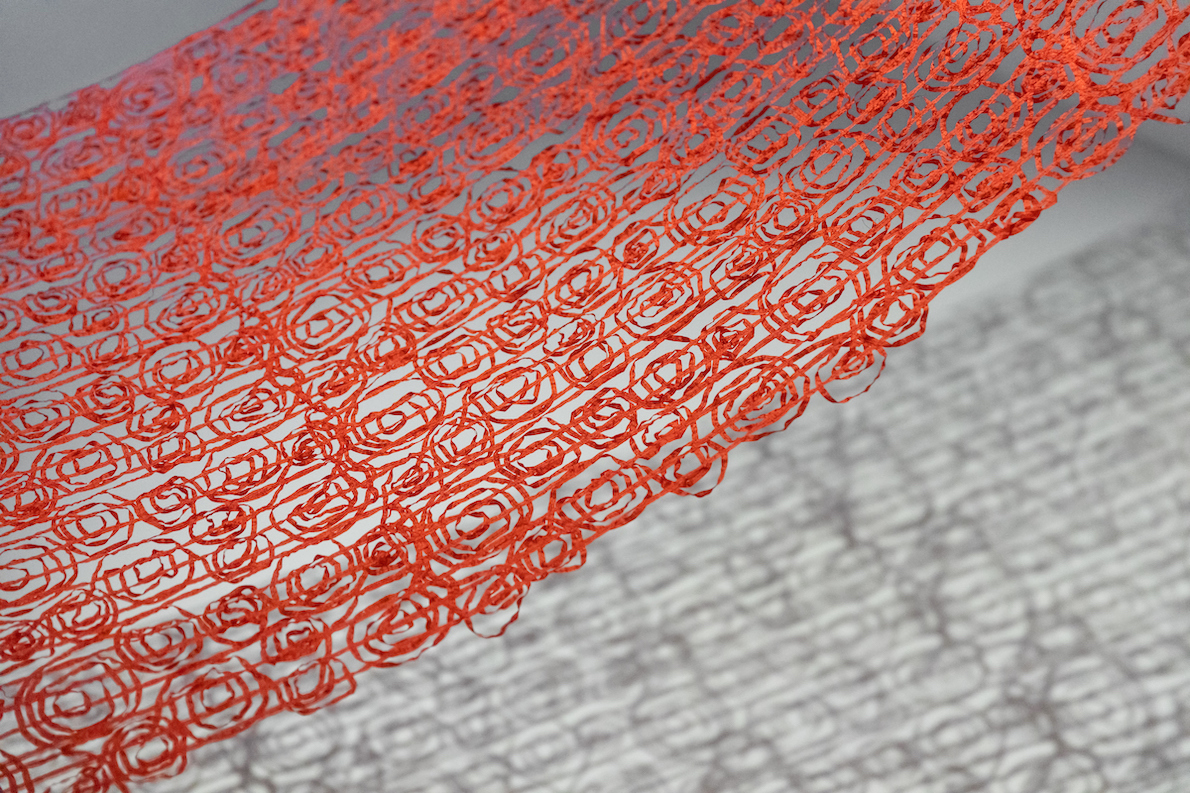 How does the history and heritage of Japanese craft play a role in your work?
To us, to know the history of Japanese craft is to learn one's own country's traditions and culture.  Tradition and culture are local and therefore original, and I think that you can demonstrate their magnificence at a global level. The fact that we makers also choose work within a local environment, is because we are trying to discover who we really are (like a journey of self-searching). We don't have the answer yet, but I think that this is the only way forward.
Making Nuno: Japanese Textile Innovation from Sudō Reiko is at Japan House London 17 May ‒ 11 July 2021. The exhibition is produced with CHAT (Centre for Heritage, Arts and Textile) in Hong Kong 
---