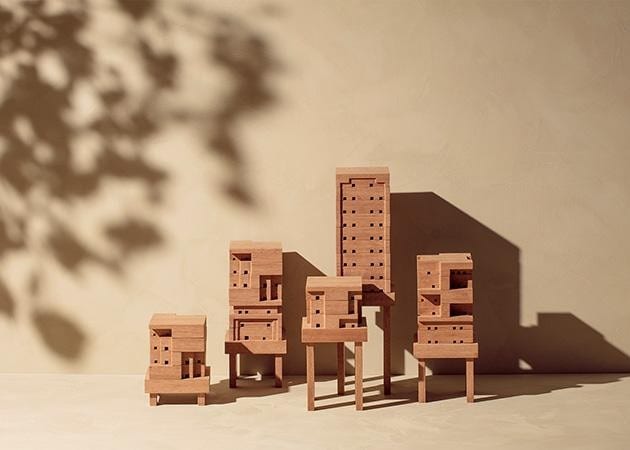 Irina Boersma
To mark World Bee Day 2020, IKEA's research lab has launched a democratic design platform for users to create design-oriented bee habitats.
Design's long overdue obsession with sustainability and the environment sees has seen a number of high profile projects tackling the hot-button topic of bee extinction – and for good reason. 90% of the worlds flowering plants, including one third of global food supply, relies on insect pollination.
From concepts at the Chelsea Flower Show to public space projects and innovative and architectural hives, offering a home for bees in the urban spaces that have taken over their natural habitats has provided an interesting stimulus for designers.
For World Bee Day 2020, IKEA's design and research lab SPACE10 has created a concept that brings a solution to the individual. It's Bee Home project, created in collaboration with design studio Bakken & Bæck and designer Tanita Klein, is an open-source platform that allows individuals to design a bee habitat, download the design files and send to a local makerspace – a local opted-in owner of a CNC machine – to fabricate their design.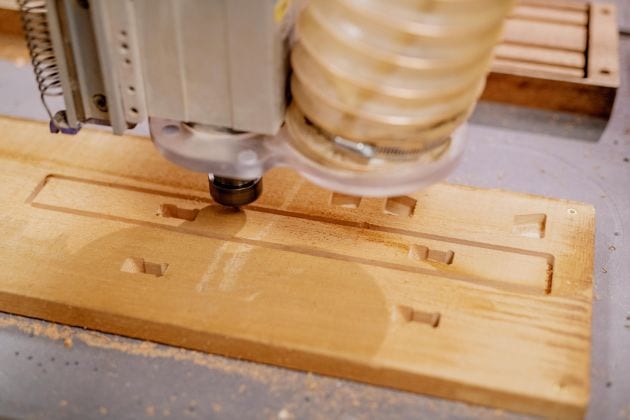 Niklas Adrian Vindelev
"For almost 80 years, IKEA has enabled people to create a better everyday life at home. But our home is more than just four walls—our home is also the planet we live on. That is why we have launched Bee Home: we want to enable people everywhere to help rebalance our relationship with the planet and ensure a sustainable home for all of us," explains Kaave Pour, Director at SPACE10.
The habitats are designed for solitary bees, which make up 90% of all bee species. Each is able to provide as much pollination as 120 honeybees. As they don't produce honey, they have no need to protect it, making them welcome garden guests – males don't even have a sting. 
Once fabricated, it's ready to put up in an outdoor space, whether balcony or garden. The Bee House needs no maintenance, bar a clean every third year, as the solitary bee takes care of the rest. 
Brendan Austin 
The project is framed within IKEA's democratic design ethos, and anyone with a computer and internet access can create a Bee Home. Using innovations in digital fabrication and parametric design, the project looks at a different distribution method for this collaborative design process, on a local scale.
"To reconnect with the many bees in our environment, we need to give back what we have taken from them: their homes," says Myles Palmer, Project Lead, Bakken & Bæck "By designing new interactive experiences, we can create a more sustainable manufacturing process for doing so: one that is truly open-sourced, informed by local living and customisable for many contexts and uses."
A bee habitat can be made from common garden materials, such as bamboo, and are widely available to buy, but this project is about more than just preserving the biodiversity of our ecosystems. It's an exploration of these customisation and fabrication processes, which could be deployed across other products, hooked on a design-led solution to declining bee numbers which will undoubtedly make for a status symbol for environmentally and design-minded individuals.
---