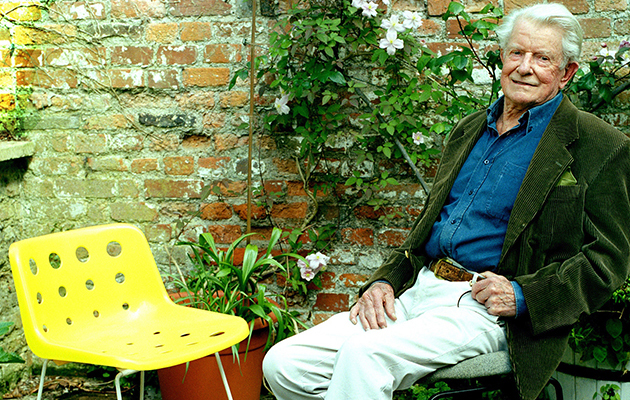 Robin Day OBE (1915 – 2010) has long been revered in Britain as the grandmaster of furniture design. Following on from gaining a scholarship to the Royal College of Art in London, Robin Day exploded into the furniture industry in the 1950's, winning critical acclaim for his designs, with focus on providing sturdy and practical pieces to the wider market.
You will undoubtedly have come across Robin Day, one of his quintessentially British designs, or a piece of furniture that draws upon Robin Days' ethos and design principles, such as his plastic chairs. Robin Day began experimenting with polypropylene as a cheap and durable material and became the first to create a chair with a seat made from the plastic. These became an extremely popular choice for the mass market, due to their comfort, modern style and affordability and frequently began popping up in commercial environments such as airports, hospitals and restaurants as well as the thousands which appeared in schools and universities.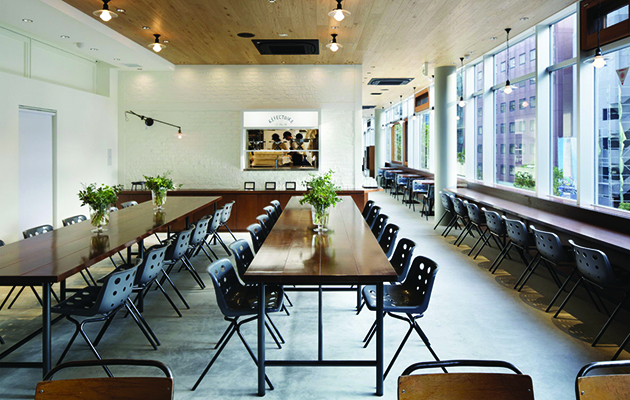 The Robin Day Polo Chair at a restaurant
The versatile and hardwearing design of Robin Day's range of polypropylene chairs has become a true British classic and is now a staple within the furniture industry, globally.
As an early ecologist, Robin Day was extremely conscious of responsible sourcing and using sustainable materials during the design and manufacturing stages, so to reduce the impact that the process had on the environment. This key principle forms an important part of Loft's commitments to the production of Robin Day's iconic designs. The Club (1962), Polo (1972), Leo (1965) and Delphi (1968) are re-issued by Loft, in collaboration with Robin Day himself, under his exclusive license The Robin Day Collection.
The Robin Day Collection is entirely manufactured in the UK and wherever possible locally in the North of England using British made and sourced materials, reducing manufacturing and transportation miles. Loft use both traditional and modern manufacturing techniques in order to create functional and stylish products that are designed to last, whilst working hard to try and ensure that the materials used in production can be recycled in the future.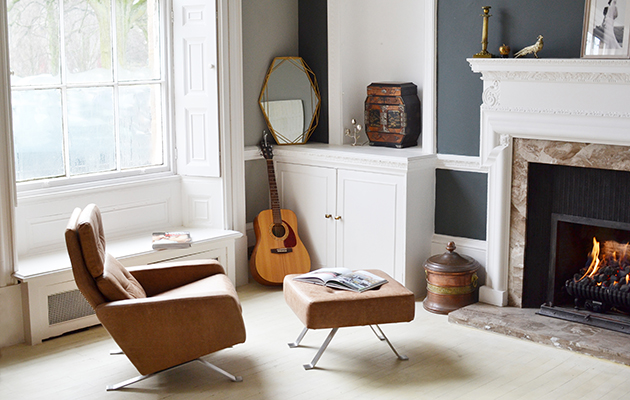 Robin Day Leo Chair and Ottoman placed in a residential setting
Robin Day's four rules for great furniture design remain core and central to Loft's product ethos today; functionality of use, elegance in form, sustainability and responsibility of material usage and economy of sale price. The team at Loft go to great lengths to ensure that the price of The Robin Day Collection is kept to a minimum and that these great designs are therefore available and accessible to all.
Having made an indelible impression on British furniture design, Robin Day passed away in late 2010. It is a great privilege for the team at Loft to have been able to work with the cornerstone of British design, in the last 10 years of his career and to be able to offer you timeless designs by a man who lived to become a legend in his own lifetime.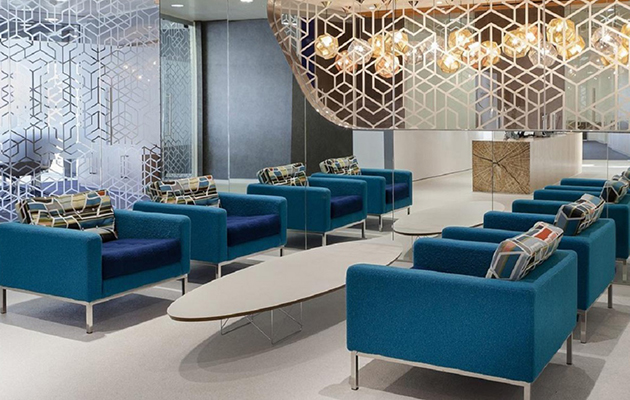 Robin Day Club Chair in situ in a reception
Loft, based in Leeds UK, manufacture and distribute products from within The Robin Day Collection, all over the World. For more information, please visit www.loft.co
This is an advertorial feature
---